As the 2011 MLB postseason opens tonight, Summer Anne Burton pens another baseball legend for her popular Tumblr series, Every Hall of Famer.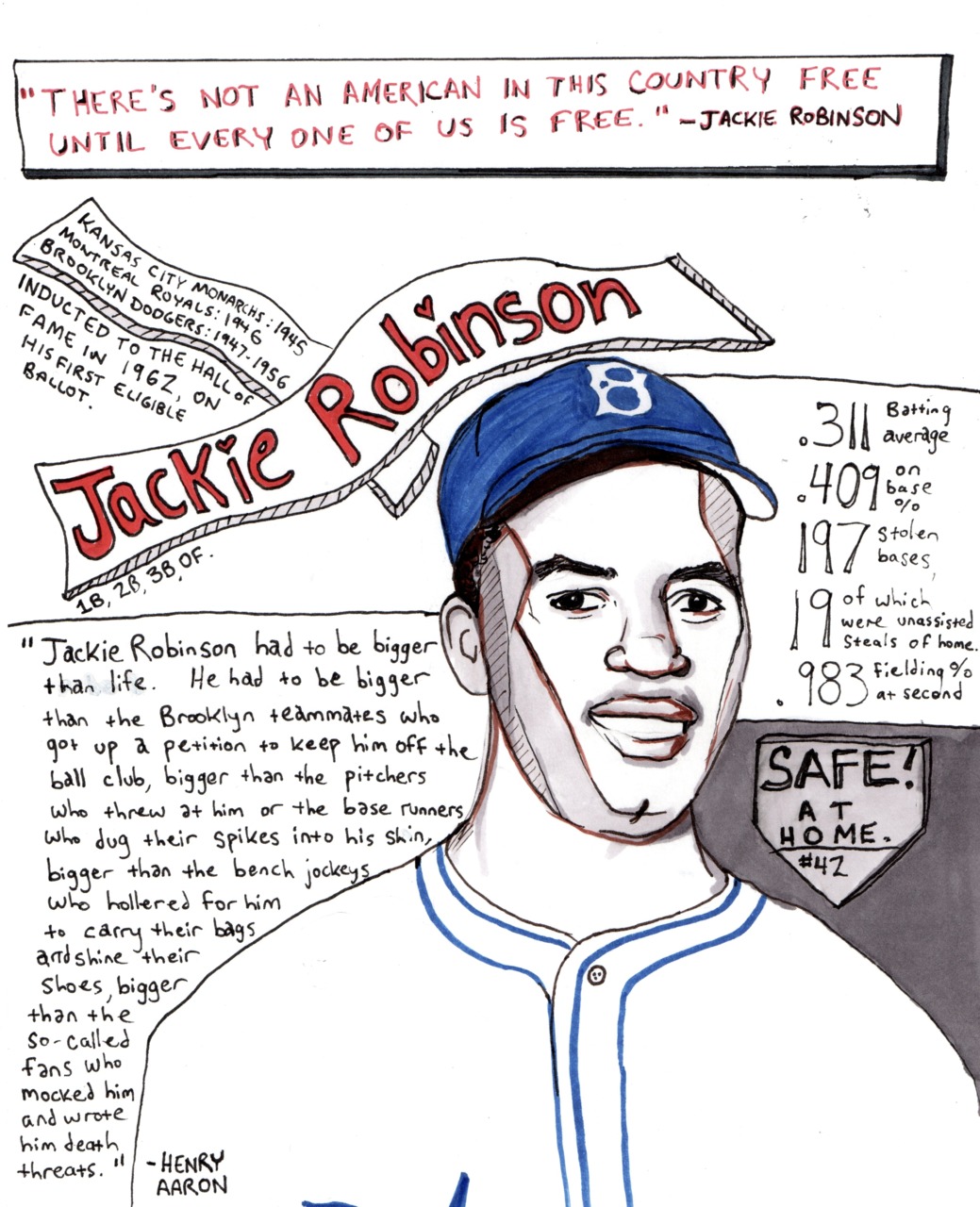 "For all its gentility, its almost leisurely pace, baseball is violence under wraps."
That statement by Willie Mays makes a fitting introduction to Every Hall of Famer, an ongoing Tumblr series that illustrates the complicated history of America's pastime one Cooperstown inductee at a time, in chronological order.
That's no small undertaking for its creator, Summer Anne Burton, a 29-year-old artist and waitress from Austin, Texas. There are 295 members of the Baseball Hall of Fame, and each drawing—rough, almost-comic sketches on 8×10 canvases—boasts interesting statistics and surprising facts.  
Take for example Charles Radbourne, who was not only the first public figure photographed giving the camera the bird but also thought to be the namesake of "Charley Horse," according to Burton.
"Baseball fandom is so much about memory, and I like being able to recreate that for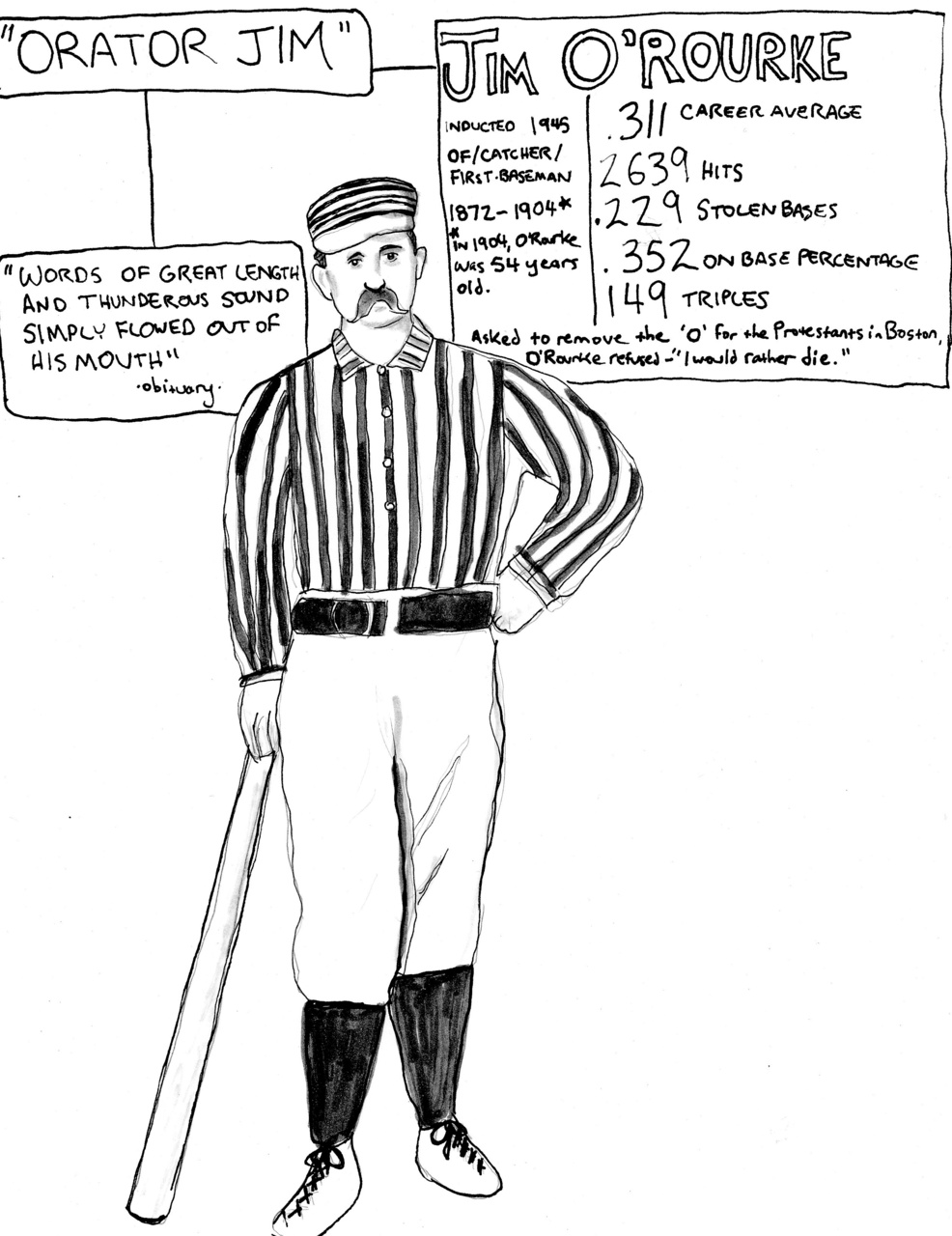 someone," said Burton. "My imperfect hand is very evident in these drawings, and I've learned to love that about them. After all, baseball is full of failure and mistakes."
The backstory to Every Hall of Famer, which started in early January with Ty Cobb, reads like the script to indie romantic comedy. A casual Astros fan in the Nolan Ryan-era, Burton's interest in the sport spiked after meeting her current boyfriend–a diehard Astros fan–and joining the Alternative Softball League, a co-ed, slow-pitch softball league in Austin for creative types. (Burton plays for BookPeople's Filthy Animals.)
"Within the course of a year or so, I read about two dozen baseball books ranging from Ball Four to Baseball Prospectus' Baseball Between the Numbers," recalled Burton, who received no formal instruction in art. "I joined a fantasy league. I watched the Ken Burns Baseball documentary and cried a hundred times.
"I went to a dozen baseball games in Houston and Round Rock. I learned how to keep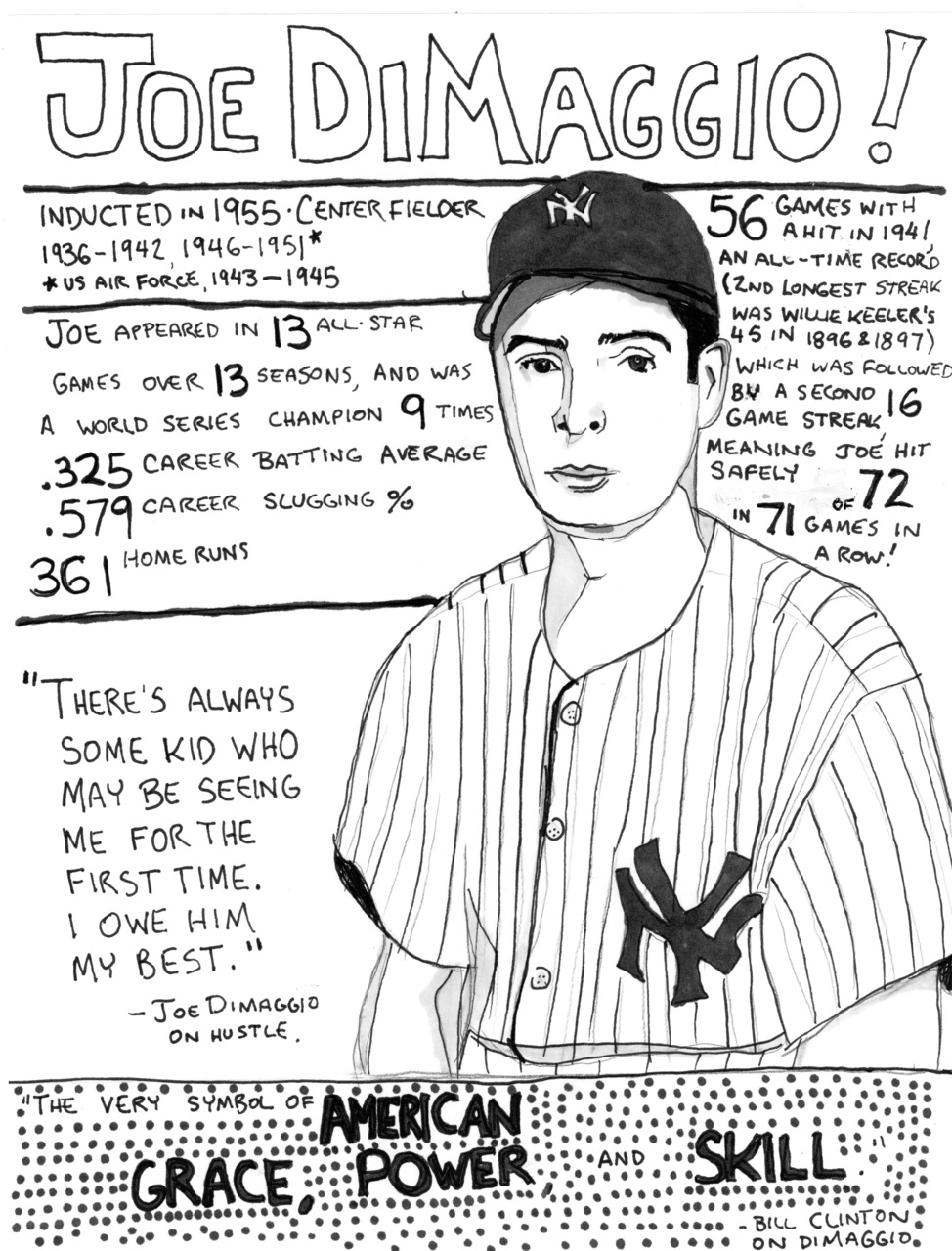 score. And I think about three years ago, I drew my first baseball player, sketches based on the lineup photos in some old 1970s Astros programs that my grandmother gave me."
Now at 120 entries, Every Hall of Famer has developed a pretty serious fan base of its own, with acclaim from ESPN magazine and shares that occasionally spill over into the hundreds. Burton has a spin-off series of commissioned pieces on on Etsy and said she'd like to find a way to make the illustrations more interactive, perhaps by adding additional stats and tidbits to Twitter and Facebook.
The research behind the work can be rather exhausting. Burton culls facts primarily from Wikipedia, the official Baseball Hall of Fame site, and Baseball Digest archives on Google Books. But each illustration only takes anywhere from a few minutes to a couple of hours. And the response she receives from followers online makes it all worthwhile.
"I've been doing various things online since I was about sixteen years old, and nothing I've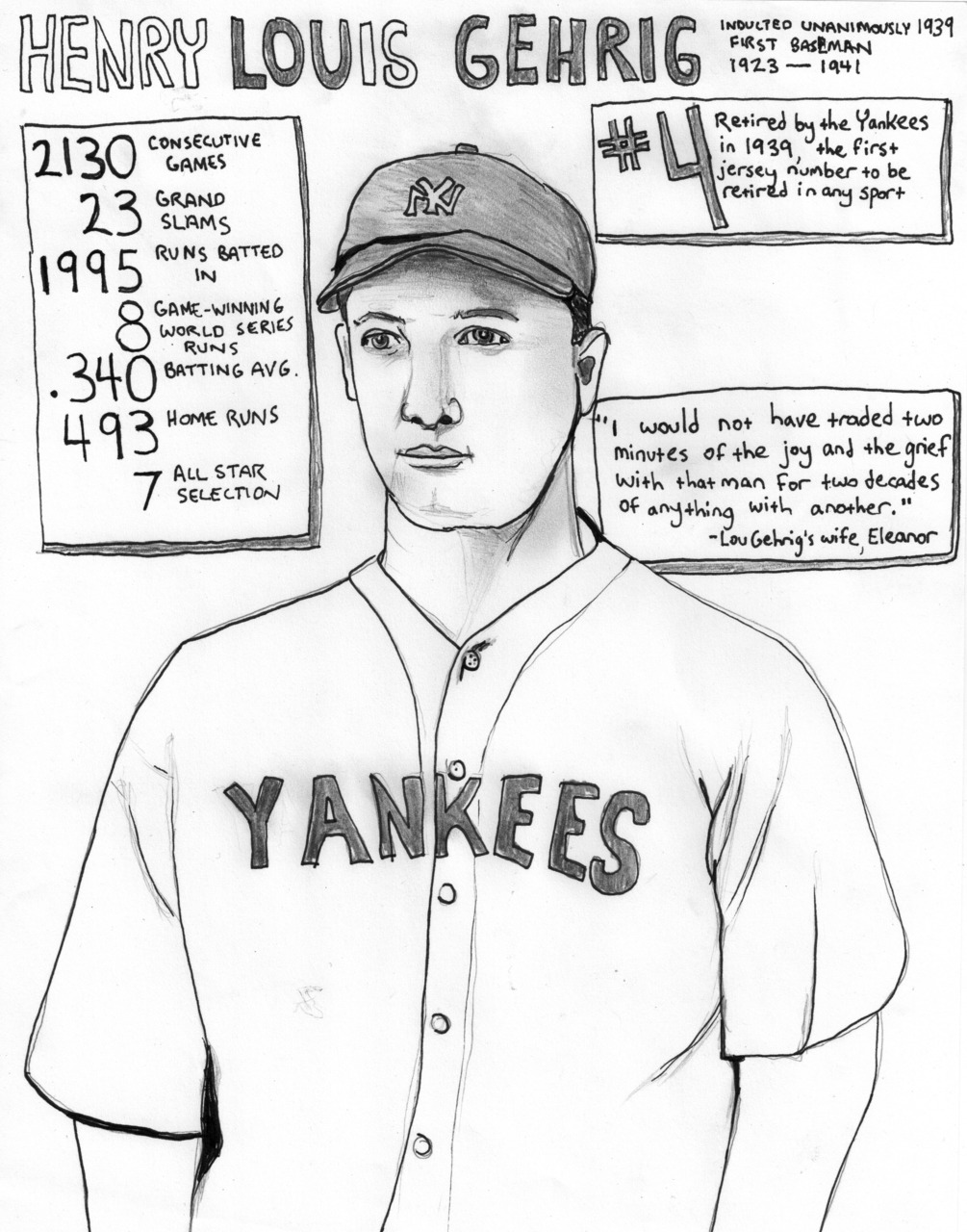 done has ever had such a sweet, earnest, excited response," Burton said.  
Even so, with the 2011 MLB postseason opening tonight with the Tampa Bay Rays at the Texas Rangers, time will be hard to come by.
"I really wanted to be done at the end of this year but I have a full time job and things like dishes and friends to worry about," Burton said. "Not to mention watching baseball as often as possible."
Illustrations by Summer Anne Burton
Pure, uncut internet. Straight to your inbox.