Members of one Facebook group are standing (naked) in solidarity with the party-animal prince.
The royal family might be berating Prince Harry for nearly exposing his crown jewels at a raucous Las Vegas party, but he's getting a lot of support from Britons on Facebook.
Members of the group "Support Prince Harry with a naked salute!" are showing solidarity with the prince by posting pictures of themselves in various states of undress and saluting Harry. The page formed Monday after the UK tabloid The Sun printed pictures of "saucy" British soldiers posing in the buff and saluting Harry. The group already has nearly 16,000 members.
A description on the group's page is looking for pictures of people doing a "naked salute in support of Prince Harry," but not totally nude. "Please cover your crown jewels," the page administrator writes.
Some of the pictures (which are mostly safe for work) are from Army members, but support for Harry is far-reaching. Scantily clad women posing in their panties, random British bros, and even the Israeli army all have posted pictures saluting the third-in-line to the throne prince. There's even a submission from a guy wearing a red bathing suit with overstuffed fake boobs and an unkempt crotch.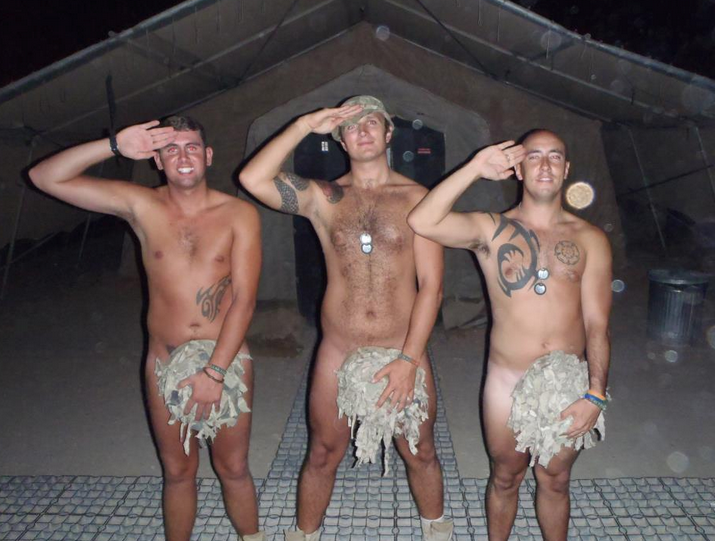 Group participants' moods are rather peachy and express positive enthusiasm when someone of any shape or size posts a trbutr to Harry. There are a lot of people writing "bloody brilliant" and ending their messages with "xx," meaning "kisses."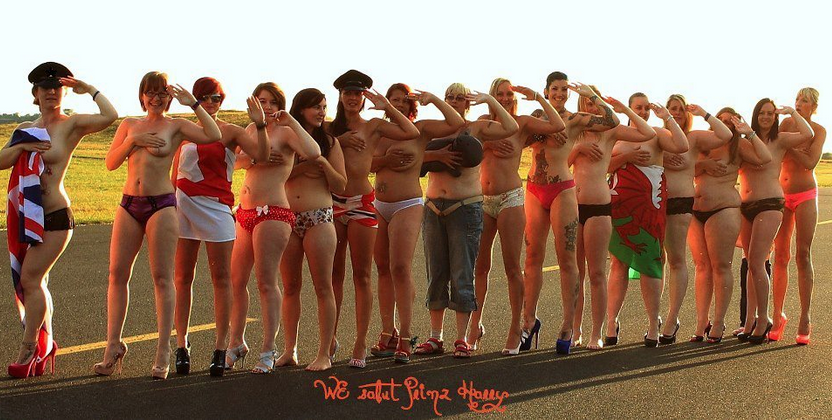 If the Queen can't control one member of her family, imagine when sees these pictures of a whole country stripping naked.
Photo via Craig Boradman/Facebook
Pure, uncut internet. Straight to your inbox.