By golly, Cecilia Gímenez. You have surely done it. You have somehow parlayed infamy and artistic ineptitude into the hefty sum of nearly $1,423.
That's at least the total amount brought in through the artist's much ballyhooed eBay auction, which found the Spanish grandmother offering up an original 45-by-34-inch framed painting titled "The Bodegas de Borja" to the highest bidder, with the proceeds going directly to a Christmas drive being put on by a DJ at Gímenez's local radio station.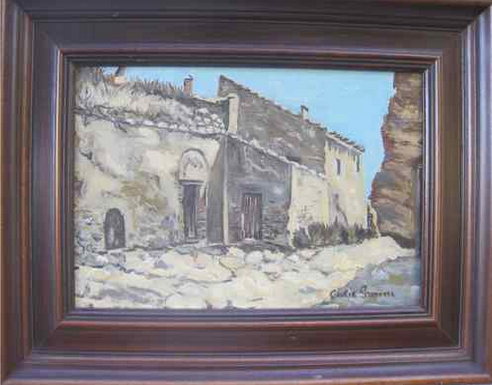 Gímenez, you may remember, is the kind old lady whose August attempt to restore a 19th century painting of Elías Garcías Martinez's "Ecce Homo" had the Internet in collective stitches.
The auction closed this morning after attracting 52 bids. The winner, whose identity eBay has kept anonymous, pledged 1,080 euros, which came in just one minute before closing time and beat the competition by 20 euros.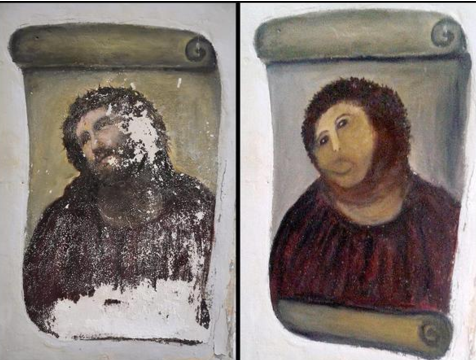 Photo via Anonymous/Canvas
Photo via Cecilia Gímenez/Facebook