Nod's black-tar heroin had a certain sweetness to it. Many customers fell in love at first taste.
After all, they'd been through a lot. Before Nod, many of Silk Road's previous heroin vendors were notoriously unreliable. Old dealers on the Deep Web black market—accessible only through the Tor anonymizer—had a tendency to take good money and never deliver the product. It made for bad dope sickness and dissatisfied customers.
Nod, on the other hand, shipped sweetness express to the veins—or to the lungs if you preferred to smoke it and chase the dragon. It's no wonder Nod quickly became one of Silk Road's most celebrated dealer of black-tar heroin, cocaine, and methamphetamines.
Last week, as part of a larger movement against Silk Road's most prominent users, Steve Lloyd Sadler, a 40-year-old man from Bellevue, Wash., was arrested by the Department of Homeland Security. The DHS accuses Sadler of being Nod and say he built a digital empire in the Pacific Northwest that ranked him among the top one percent of all vendors.
Regardless of whether or not Sadler is Nod—he's presumed innocent, of course—we have a unique opportunity here. Thanks to records on Silk Road and the DHS's criminal complaint, we can put a detailed account of Nod's career up to scrutiny alongside law enforcement's own version of events. Combined, we're able to tell an unusually detailed story of the rise and fall of one of Silk Road's most celebrated vendors and the man who is now taking the fall. Are they one and the same?
Nod's career on Silk Road began on June 14, 2012, when he bought a vendor's account. He had decided to make the jump from street dealer to Internet tycoon. Nod advertised himself as a black-tar heroin specialist and promised "top-notch customer service."
Great reviews poured in quickly. It was too quickly, in fact, for some people's liking. Nod was quickly accused of faking reviews and even of being a cop. Many of his reviews came from users who barely spent time anywhere else. There seemed to be a dedicated heroin brigade who couldn't stop raving about Nod. It was a suspicious start but it worked wonders.
The heroin "tastes delicious," Nod's first Silk Road customer wrote, "and still retains its potency and the initial surge of vinegar on the inhale but once its in your mouth/lungs for a second it just tastes very sweet."
Unlike some vendors, Nod and his customers openly discussed the unique way he packaged his product. He designed a triple-wrapped, vacuum-sealed wax-paper-and-plastic covering to prevent the Postal Service from detecting the drugs. Nod's custom packaging was so tightly wrapped that many of his customers had difficulty opening it up. They couldn't reach the product itself without asking Nod for help. In an effort to appease complainers, Nod changed his packaging technique in late June to a more lax and easy-to-open package.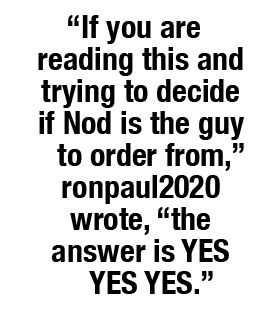 A few days after opening up shop, Nod received his first rave review from a trusted member of the Silk Road community. Oppyate, a veteran opiate user, said that Nod was the perfect businessman.
Oppyate had fed 50 milligrams of heroin into the bend of his elbow. The result: a "real nice heavy, yet mellow buzz"—a perfect 5/5 rating.
Thanks to his early Silk Road success, Nod felt confident enough to stockpile his product. In August, he began to sell in mass at $234 per gram of black-tar heroin. For the uninitiated, that's an expensive gram, but many customers were willing to pay for the prompt delivery of extremely potent heroin.
"If you are reading this and trying to decide if Nod is the guy to order from," ronpaul2020 wrote, "the answer is YES YES YES."
By September 2012, just three months after he began, Nod was the heroin kingpin on Silk Road.
Then, on Sept. 18, U.S. Post Office inspection dogs caught the scent of heroin on two express packages addressed for California, according to the criminal complaint filed against Sadler. The first package contained heroin stuffed inside a birthday card and scented markers. The second package contained $3,200 in cash. Each package was the same size, had the same stamps, and similar handwriting on it.
Over the course of the next week, two more similar packages were intercepted by postal workers.
Over on Silk Road, Nod had suddenly run into shipping problems. In his Sept. 23 message of the day, Nod apologized about packages being delayed for some customers. It was very unlike him. Although he kept shipping heroin out, Nod's famous customer service dipped for some time. He simply didn't respond to messages about his product.
Meanwhile, the U.S. Post Office began a search for whoever sent the heroin and package with $3200. The latter had a return address of a postal box at a UPS store operated by a man named Edward Harlow, according to the criminal complaint. It turned out that Harlow had opened boxes in UPS stores around the area. He also shared boxes with a man named Aaron Thompson.
In November, police intercepted a package from Pakistan addressed to Aaron Thompson containing 900 tablets of Alprazolam. Although the police resealed the package, no one came to pick it up.
Police continued to look for packages similar to the heroin boxes that had been previously intercepted. By January, several had been spotted. Postal workers alerted police to a blonde woman who had been dropping off similar packages for some time. Police ran the woman's license plate number and noted that the car was leased to a Steven Sadler. That was the first time the large heroin shipments had been linked to Sadler.
When another package with similar handwriting and makeup was intercepted and found to contain heroin and cocaine, police followed the package to its addressee in Alaska. According to the criminal complaint, the recipient said he'd purchased the drugs from a vendor called Nod on Silk Road. The connection between Sadler and Nod was made.
Back on Silk Road, Nod's business had hit the rocks in the wake of so many missing packages. Nod's unnamed partner fought with him, perhaps over the $3,200. In light of the shipping problems, Nod took a break to figure things out.
"He went from 0–100 mph in less than a month," user Chaser838 wrote. "Shit got too fast too soon."
At the start of 2013, Nod came back better than ever.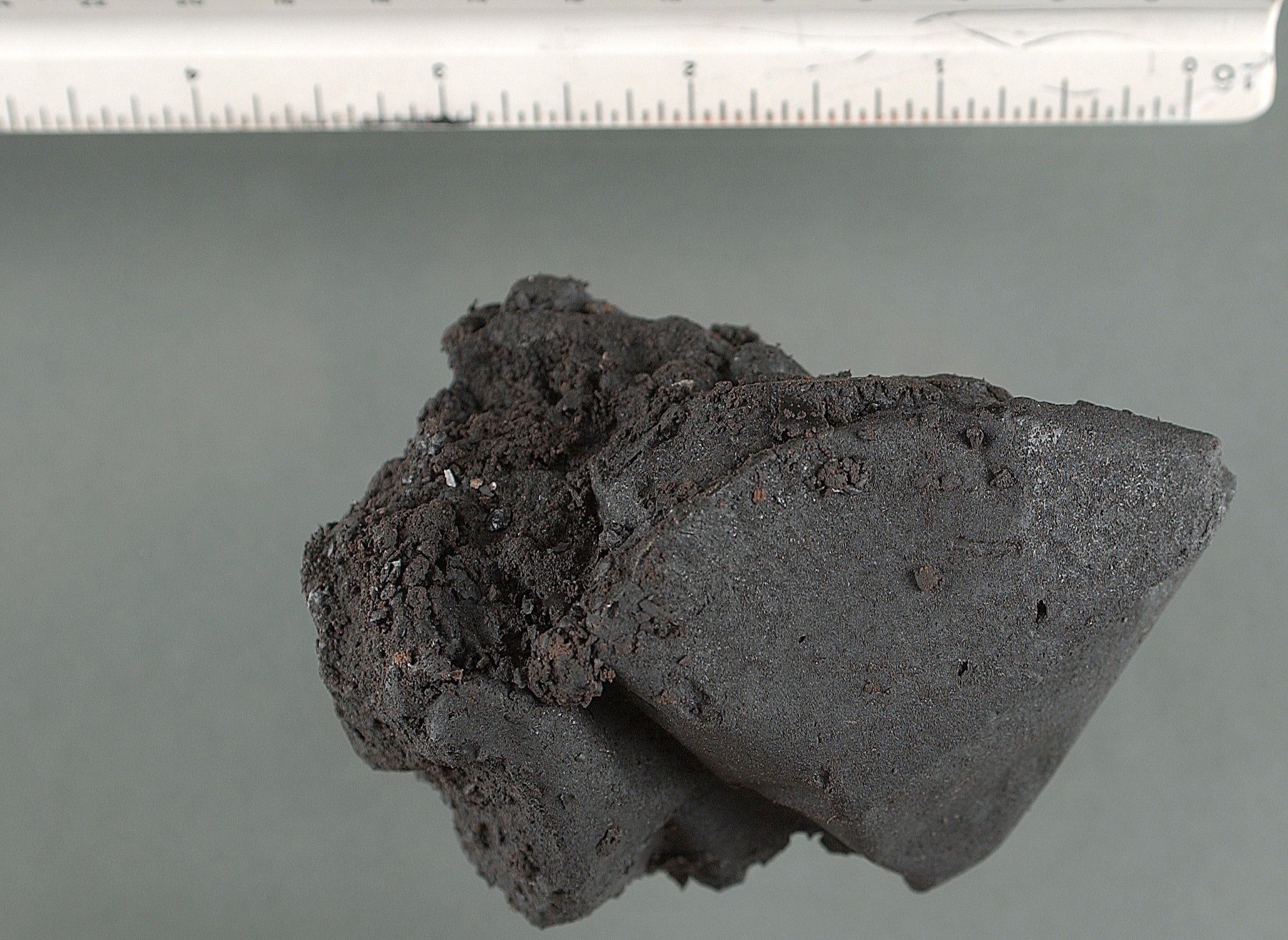 Black-tar heroin. Photo via the Drug Enforcement Agency
Diversification has been gospel for thousands of years. The book of Ecclesiastes said, "Divide your investments among many places, for you do not know what risks might lie ahead."
If that's true for the suit-and-tie investor, it's doubly true for the heroin slinger.
After a bumpy end to 2012, Nod entered 2013 by offering that classic trifecta of hardcore drugs: cocaine, meth, and of course, black-tar heroin. He had established the necessary supply connections to deliver the new drugs to him.
News of new Nod products got the forums excited. Nod was known for quality, so his customers were ready to follow him wherever he went.
Nod's heroin remained top-tier, his cocaine was pure and powerful, and the meth had "a wonderful taste of bubblegum." The prices were high and the product was premium. Life was good at the top.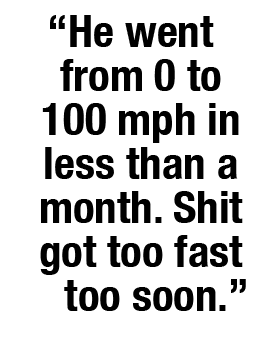 "[Nod] was very forthright in declaring the highest quality of his product without conveying a sense of desperation, such as you'd find with a car salesman," clingbo4 wrote. "He convincingly charges premium prices which are consistent with his claims. In other words, he has the best, and if you want the best, along with outstanding customer service, you will have to pay for it.  Yet there's never a sense of arrogance to his tone, just matter-of-fact confidence."
Prices are high, Nod said, because Silk Road is "a value-added marketplace." You pay more but you get extra confidence that you won't be cheated.
In private conversations later leaked by other vendors, Nod claimed he was making $20,000 per month on his cocaine alone. He bragged about his profit margin increasing to the point where he was making three times as much as contemporary heroin dealers on Silk Road. 
In April, things had been going so well for Sadler that he bought a brand new BMW and gave it to his girlfriend, Jenna White, as a gift, according to the criminal complaint filed last week. For himself, Sadler stuck with an Audi.
Diversification isn't the only thing Nod had in common with Wall Street investors. He also sought to increase his profit as much as possible. A controversy erupted in March when it was revealed that Nod had been actively trying to collude with other cocaine dealers to set prices even higher.
"There's a ton more money to be made cooperating than by competing," Nod wrote. "Let's help each other get rich!"
Dread Pirate Roberts, the proprietor of Silk Road, made a concerted effort to keep this controversy quiet on the grounds that it was reposting information from a secret vendor's forum. Cartels are not morally wrong, Roberts said, and are near impossible to maintain in a true free market such as Silk Road.
Dread Pirate Roberts even clashed with a moderator who publicly spoke out about the incident. The moderator lost his privileges, and Nod kept pushing product.
Nod's profit margins were so high that another vendor (called "Nod4Less") bought large quantities of heroin from Nod at wholesale prices and was able to resell it at lower prices for a decent margin.
Meanwhile, police kept looking for a more solid connection between Nod and Sadler. In March 2013, investigators ordered heroin and cocaine from Nod to the address of the busted customer in Alaska. Cops traced the package and saw it had been shipped from a post office in Kenmore, Wa.
The cops got a warrant to place GPS tracking devices on the Audi and BMW. Over the next several months, they watched Sadler and his girlfriend White drive the two cars to 38 different post offices around the greater Seattle area including, to no one's surprise, the Kenmore post office.
In June 2013, cops ordered 3.5 grams of cocaine from Nod through an informant's account. They watched closely to see if Sadler made a move to the post office. To their surprise, the GPS devices showed the cars stayed in the driveway. Later that day, Nod sent a message to the informant saying that he was "sending from the road."
When the police found the shipment addressed to the informant the next day, they saw it had been sent from West Hollywood. Nod messaged the informant on June 17 to tell him that he was home again.
In a few days, Nod posted on the forums saying that he'd been away for a while because "other areas of business have kept my head down but I'm up and breathing for air. Fingers crossed that things stay calm."
Things had not calmed down. Police had solidly linked Nod to Sadler. Cops carefully studied Nod's vendor page and every review that came in. At 1,400 reviews, they estimated, Nod had sold 2,269.5 grams of cocaine, 593 grams of heroin, and 105 grams of meth in four months. Not only is that a gross underestimation of Nod's total sales in four months—vendors don't have to leave feedback, so it's always an incomplete record of sales—but there are eight entire months of sales unaccounted for because the police started counting too late.
The investigation leading the police to link Sadler to Nod was complete by July 2013, but the criminal complaint remained sealed until Oct. 2—when Ross William Ulbricht, the man allegedly behind Dread Pirate Roberts alias, was arrested and Silk Road fell for good.
Sadler and his girlfriend have been charged with conspiracy to distribute heroin, cocaine, and methamphetamine. On Oct. 3, both were released on bonds and are subject to supervision. They are currently awaiting trial.
In addition to the arrest of Sadler and White, four alleged Silk Road vendors were recently arrested in the U.K. and two have been arrested in Sweden.
British authorities expect more Silk Road arrests in the coming weeks.
Photo by Steven Depolo/Flickr