Five French teenagers were arrested for drunkenly cavorting with a stolen circus llama, and Twitter has the photos to prove it.
According to the French Sud-Ouest, the five, upon exiting a club early Thursday morning, happened upon a Bordeaux circus that was buckled down for the night. Undeterred, they found an 8-year-old llama named Serge, and brought it out for a night on the town.
One of the youths, identified by Sud-Ouest as Mathieu, said, "[We] love animals; it walked it with us as a good dog would have done."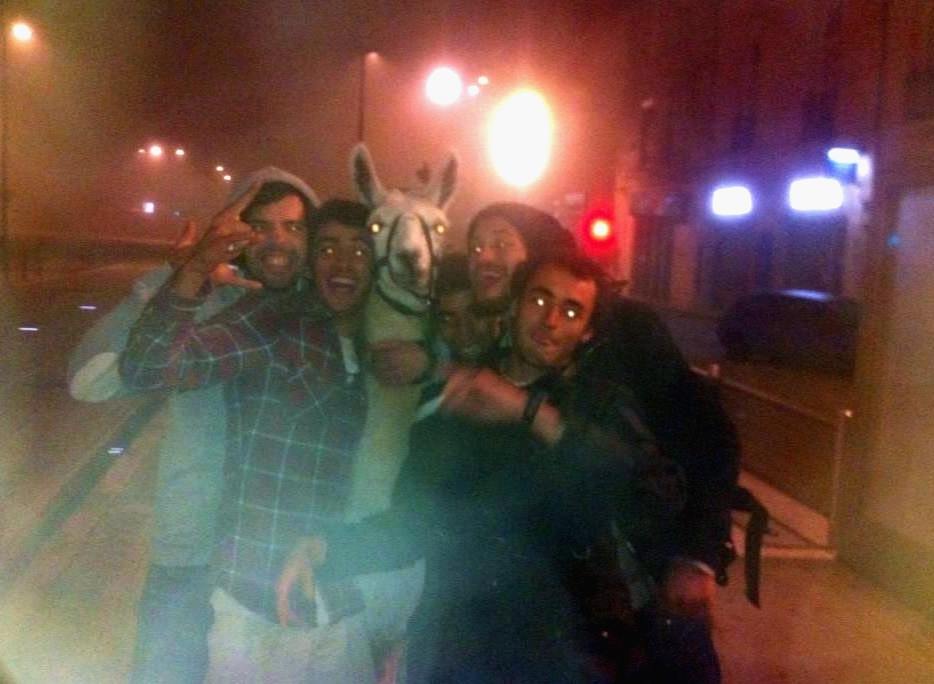 Photo via Facebook
Allegedly, the five then brought Serge to the Bassins à Flot tram station. Though a station agent stopped the train to investigate reports of a llama on board, the five took advantage of the chaos of the stopped train to board another one, and were arrested at the Place de la Comédie station.
A YouTube video apparently shows Serge riding the subway, then being tied to a lamppost.
Twitter user x_cappelaere posted two photos of the llama on Thursday, one with the teens and one without, claiming they were taken by a colleague.
Le même descendu de la rame. Peut être qu'il attend la prochaine lol pic.twitter.com/KEm5ZprGkb

— Xavier CAPPELAERE (@x_cappelaere) October 31, 2013
@pierrebrt Il y en a une de plus postée par @GKSgs pic.twitter.com/fJfIunzqLW

— Xavier CAPPELAERE (@x_cappelaere) October 31, 2013
Serge and his drunken friends have become runaway Internet folk heroes in France. A Facebook fanpage devoted to them has nearly 700,000 likes, and is filled with contributions like a custom-made subway card for Serge. Other users have added their own photos of the subway-riding llama. A Tumblr in his honor photoshops Serge into pop culture tropes like Madonna (Llamadonna) and Lana Del Rey (Llama Del Rey).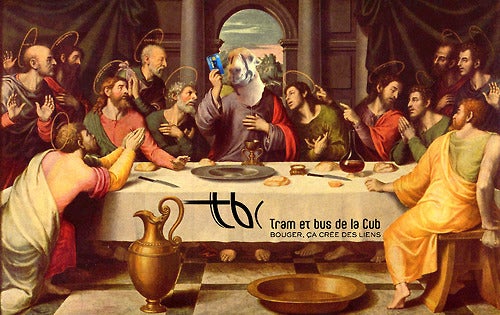 Photo via x_cappelaere/Twitter