PostSecret is a vessel for the Internet's confessions, a place where people mail in anonymous admissions on postcards. Last night, a "Sunday Secrets" post included a postcard with an image of a location on a Google map on one side. On the other side were these words:
I said she dumped me, but really, I dumped her (body).
Here's the card: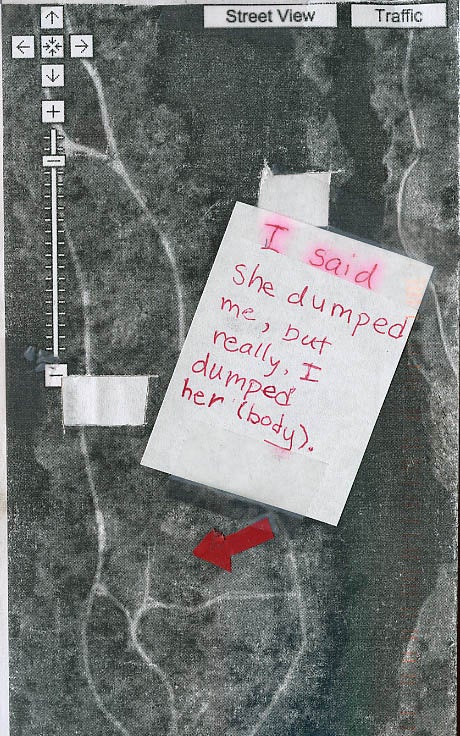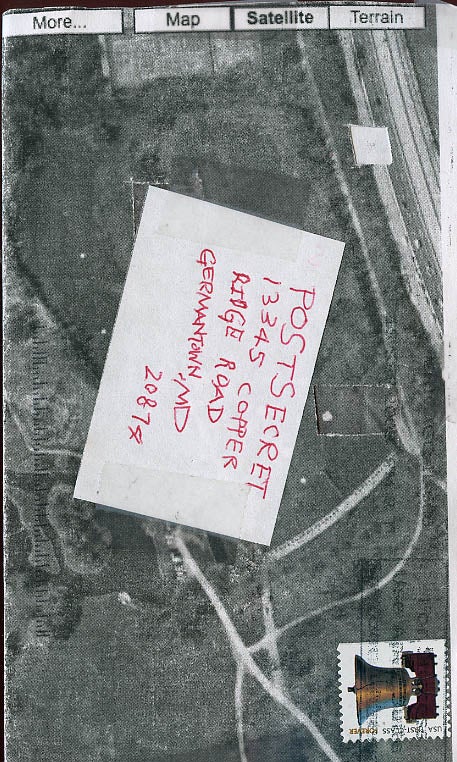 So what did PostSecret do with this supposed murder confession? It posted the card on its Twitter account in an effort to crowdsource info. Many followers pleaded with PostSecret's founder, Frank Warren, to contact the police. Then, the investigation moved to Reddit, where users pinpointed the location on the postcard—a driving range in Chicago—within a few hours.
A moderator quickly scrubbed many comments from the thread, and it was eventually banned for "activism," but a subreddit later appeared, with a link to the map's location, and a side-by-side comparison of the postcard and the map.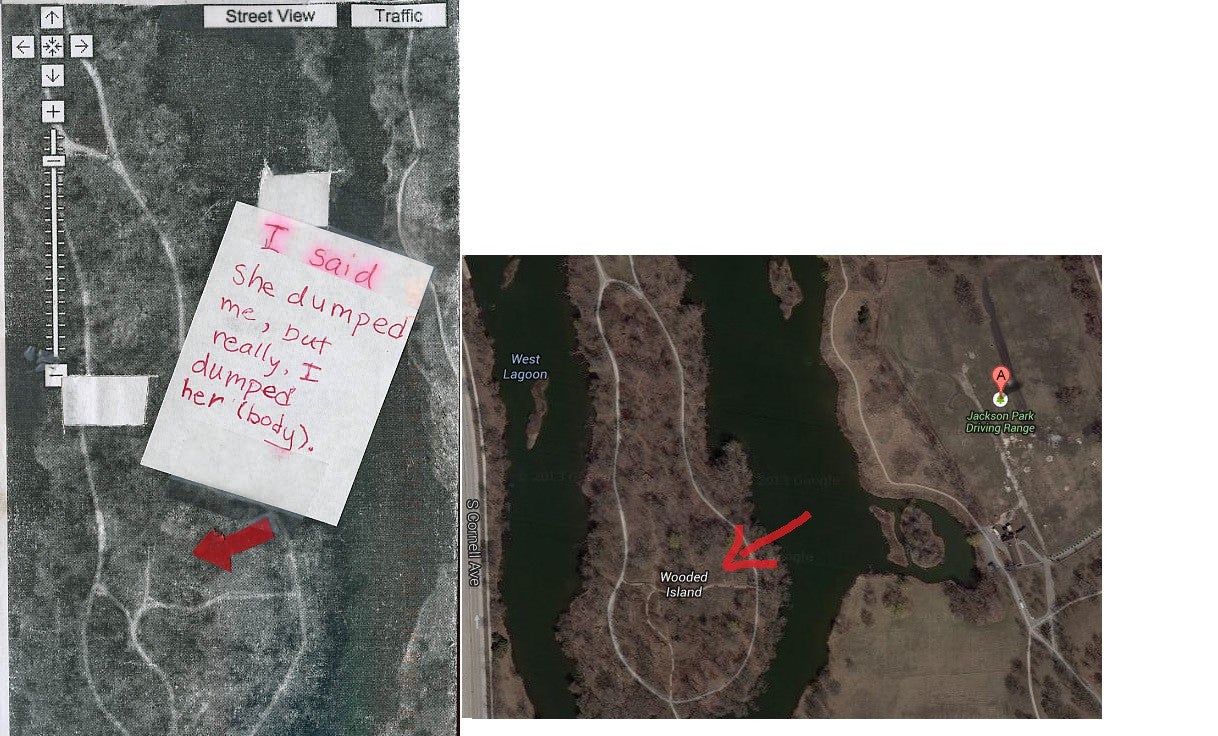 There was also an explanation for why the original post was banned:
Apparantly [sic], I was inciting a "personal army" when I asked people to identify the picture of the map. Also, I was banned from /r/wtf for posting "personal" info—though who's [sic] info I posted I'm not quite sure. Anyway, thanks for creating the subreddit. I have been searching for missing persons in illinois and I'm not coming up with anything.
The last time Reddit attempted to crowdsource a criminal investigation, right after the Boston Marathon bombing, things didn't go so well. This "secret" confession has started a debate about just how much responsibility PostSecret has in keeping its secrets, and how much Reddit can do as a hive mind. Even if this is a bogus confession, should domestic violence and violence against women really be considered "secrets"?
Warren, as of last night, has not contacted the police, and PostSecret deleted a tweet that had the location's coordinates in it. 
UPDATE: According to the Chicago Tribune, a police spokesman said the Grand Crossing police station received an anonymous phone call about the posting. Cops searched Jackson Park and turned up nothing, said the spokesman, but passed on the information to Chicago detectives.
Photo via Reddit