One of the last things 19-month-old Mia McKoy-Phanthavongsa ever did was smile for Facebook.
Her father, 22-year-old Merrick McKoy, took the toddler's picture on Monday shortly before allegedly killing her and shooting himself.
"I told u I can't live without u lol u thought I was joking now me n Mia out this b*tch," he wrote on the social media network just before the murder.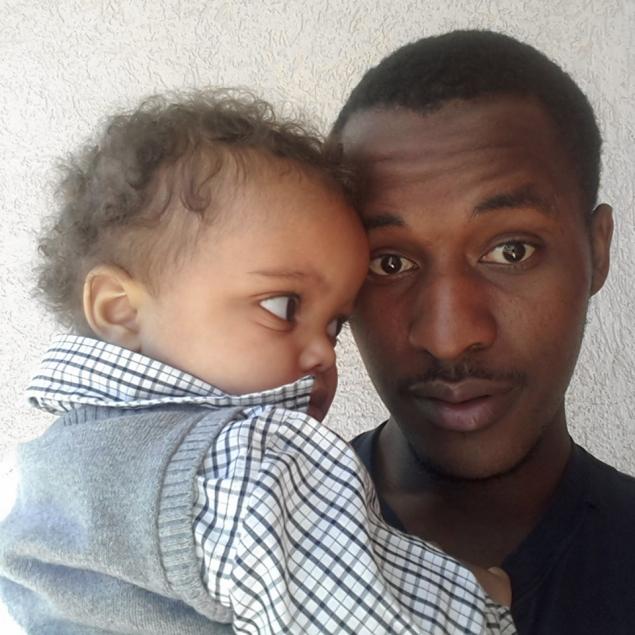 McKoy updated Facebook Monday morning after violating a restraining order held against him by the girl's mother, 21-year-old Kimphone Phanthavongsa. After he showed up at her Westminster, Co. apartment wielding a gun, Phanthavongsa fled for her life and frantically called the police from a neighbor's house. As the authorities arrived, McKoy snapped his daughter's picture, updated his Facebook to say goodbye, and then allegedly shot his daughter in the head.
McKoy then turned the gun on himself in apparent attempted suicide. Authorities have yet to release his condition, though a family member has claimed he's on life support.
McKoy updated his Facebook status two more times after snapping the final photo of himself and his daughter. "Don't judge me had no choice," he wrote. "Ima miss stall lol [sic]."   
McKoy had filed a petition to exercise his parental rights in June, but was arrested in September after allegedly committing domestic violence against Phanthavongsa. He was charged with assault, burglary, trespassing, and telephone harassment.
The case bears a certain morbid similarity to that of Derek Medina, the 31-year-old Florida resident and father who murdered his wife earlier this year, then posted a photograph of her bloody body to Facebook.
Photos via New York Daily News/Facebook