Given the sheer enormity of the One Direction fandom, it's no surprise that many Directioners are in their teens and tweens, which means they're unprotected and gullible.
So it's both heartbreaking and totally inevitable that a pedophile has been arrested on charges of luring teens into online sex acts by pretending to be 1D heartthrob Harry Styles.
45-year-old John Eastman from Connecticut used the Skype name Harry.Styles888 to lure teens into posing for him on webcams, in some cases promising them concert tickets to get them to participate. After being investigated in 2012, Eastman first cooperated with police by giving them his computer—where they found over 500 pictures of child pornography.  
Afterwards, Eastman, who had five previous convictions in Connecticut and spent 10 years on its sex offender registry, fled to Virginia. He was caught and arraigned on Thursday.
"My hope is that the girl will show me herself on camera and then pose in a sexual manner, or perform some kind of sex act for me to see," Eastman told detectives in his 2012 arrest warrant. Eastman came under investigation after an alleged conversation he had with three teenage girls while pretending to be Styles.
The real Harry Styles, just coming off a European tour, spent the weekend celebrating his mother's wedding, where he was best man. He has so far had no comment on the incident.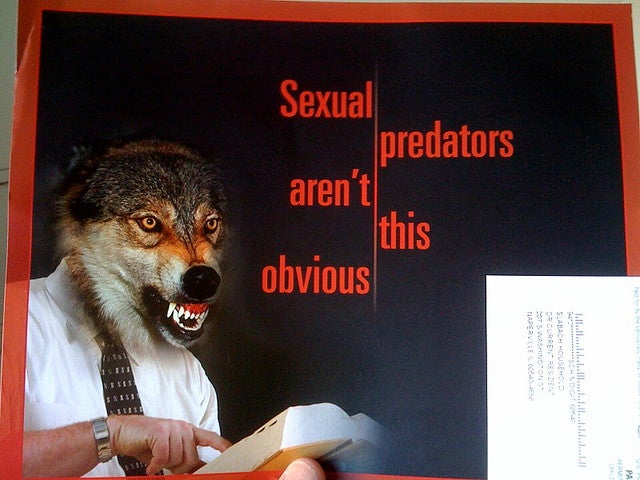 Photo via io_burn/flickr
Heads up to Directioners: If you can't get Harry Styles to follow you back on Twitter, there's even less likelihood of you getting some alone time with him on the Internet.
H/T Gothamist | Photo via sundaysaregloomy/deviantART