It used to be so much easier to stay on the lam before things like Facebook and Twitter came around.
South Maine native Nicholas Emond is a man working against the law. He holds an outstanding warrant with the New Hampshire Joint Fugitive Task Force for violating conditions of a supervised release stemming from a conviction of a possession of firearms felony. Police consider him "ARMED & DANGEROUS" in all caps. By all accounts, he is a man to not be trifled with. 
It's for that reason that local ABC affiliate WMUR recently put Emond on their Most Wanted Wednesday Facebook page, a distinction that doesn't just go to any old criminal.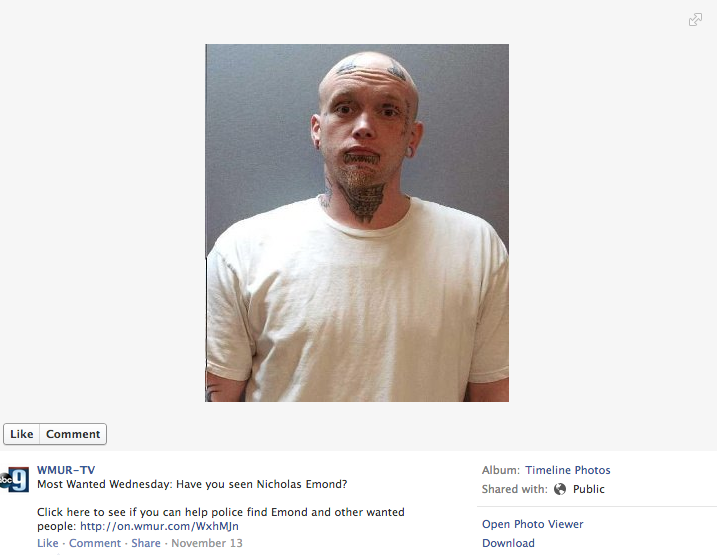 More than 214 people shared the photo, along with 291 commenters—one of whom, amazingly, just happened to be Emond, who showed up to try to set his record straight in a public forum. 
Deadspin rounded up Emond's case in the screenshot below—something about "the government" being "up to no good" and how it's his own choice to get the tattoos he wants.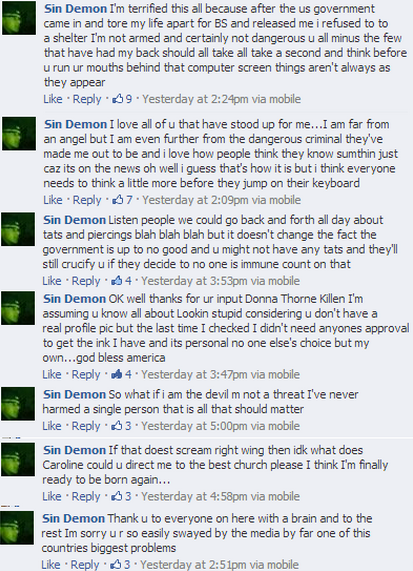 Police haven't been able to use Emond's messages to locate him. For now, he remains a fugitive. Still, people—and we say this to all fugitives from Florida to Washington—if you're trying to steer clear of the law, stay off Facebook!