McDonald's hasn't always made the best decisions about its Internet presence, nor does it do a very good job of keeping its workforce happy. Those tendencies collided with spectacular results in the McResource Line, a support website for the fast-food franchise's hundreds of thousands of (mostly minimum-wage) employees—prompting execs to pull the plug.
The site was intended to provide "articles, calculators, forms, and more" to assist employees and their families "with a variety of situations," according to another corporate site that still links to the defunct property. Visitors are now greeted with a "We'll be back soon!" message that alludes to "maintenance" and "upgrades." Which we'll take with a dose of salt. And large fries.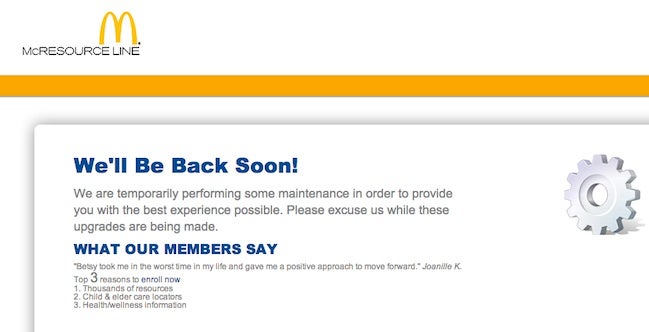 In fact, the McResource Line was just too much of a festering brand embarrassment to endure. Among the absurd and out-of-touch postings, many of which went viral, were recommendations on tipping au pairs and pool cleaners, warnings about the dire health hazards of fast food, and tricks for reducing holiday debt that included "returning some of your unopened purchases."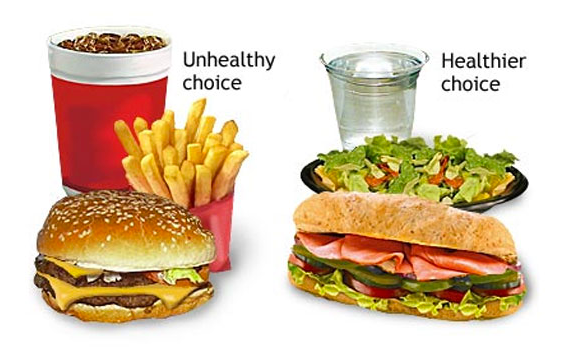 At one point, labor advocacy groups were also incensed by a sample household budget that included no money for heat and $20 a month for health care, a de facto admission of insufficient pay. Somehow, no matter how McDonald's tried to anticipate the needs of its workers—and even when they were accidentally, brutally honest—they sank deeper into the PR quicksand, shining a light on some of the United States' harshest economic divides.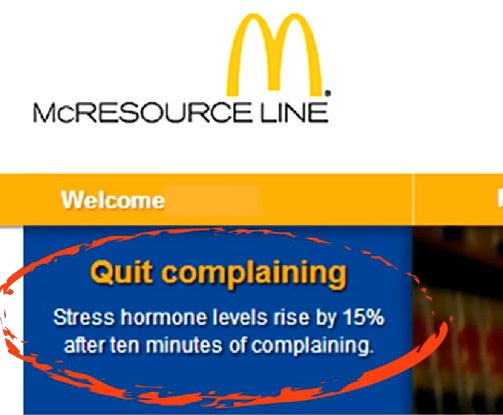 Still, in typical fashion, the company was obligated to deflect blame and reiterate the party line that they don't sell "junk food." Spokeswoman Lisa McComb of McDonald's USA made it sound like they were victims of cyberbullying: "Between links to irrelevant or outdated information, along with outside groups taking elements out of context, this created unwarranted scrutiny and inappropriate commentary," she said. 
Let that be a lesson to any business owner: when your staff is forced to go on food stamps, it's always someone else's fault—probably the employees themselves!  
Photo by Breanna Schulze/Flickr