What do you want this year for Christmas? An iPad? Some socks? A coffee table book about Christmas that you can bring out every 12 month?
It's time to think outside the box and inside somebody else's head. Specifically, the kind getting pieced together every day by Orlando, Fla.-based sculptor Rocco Tartamella, whose Etsy shop sells some of the wildest, most-detail oriented celebrity busts this side of the statue of David.
The Queens native—who makes his living sculpting commissioned pieces for companies like Little Caesar's, Chick-fil-A, Bobbleheads.com, and Bowen Designs—has maintained his Etsy storefront since September, when he noticed the ways in which the online marketplace had helped Heart and Skulls, a jewelry business he runs with his wife.
Since then, he's used the site to market all the sculptures he makes on his own—which range from cartoonish busts of Jay Leno to freakish depictions of Frankenstein's monster.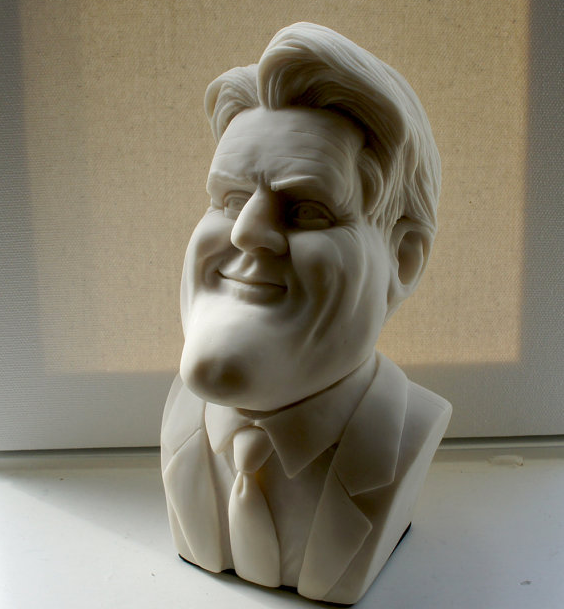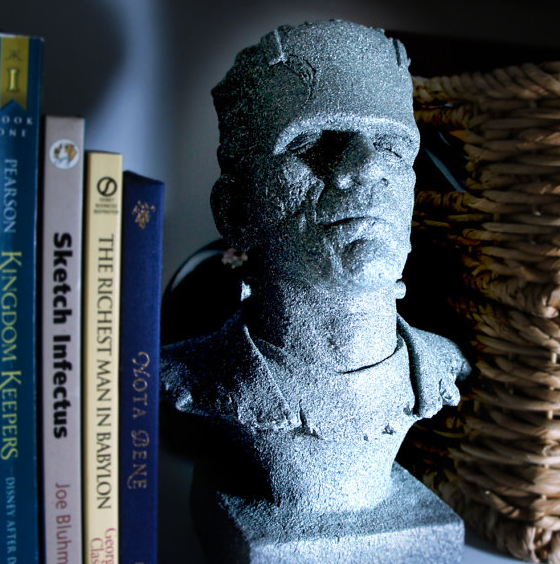 "I'm always working on some side projects in between bigger sculpting gigs," he explained. "Pretty much every day, I'm always working on something. I figured, why not put them up for sale?"
Excellent point. Tatamella said that the busts usually take two to four weeks and measure out at a little less than a foot in height. They range in price as well, from $50 for the Doc Brown busts and Walter White to $2,500 for the blue, "Be the change you wish to see" sculpture of Mahatma Gandhi, which he calls "one of a kind."
"That Gandhi was actually a commissioned work by a TV personality," he said. "We were in New York and walked in on a filming of a show, and the reporter said that he needed a Gandhi bust. I worked a deal out with him, but he ended up not paying, so I ended up throwing it up on Etsy."
So which one's his favorite? Tartamella said it's a close race, but the answer is his pop-art caricature of Sly Stallone.
"I don't have the mold for that one anymore," Tartamella explained. "A friend of mine—Eddie Wires, he passed away two years ago—he painted that one, too. So there was the artist collaboration piece and there's just no other sculpture like it. It was based off a Sebastian Krueger piece that I really love."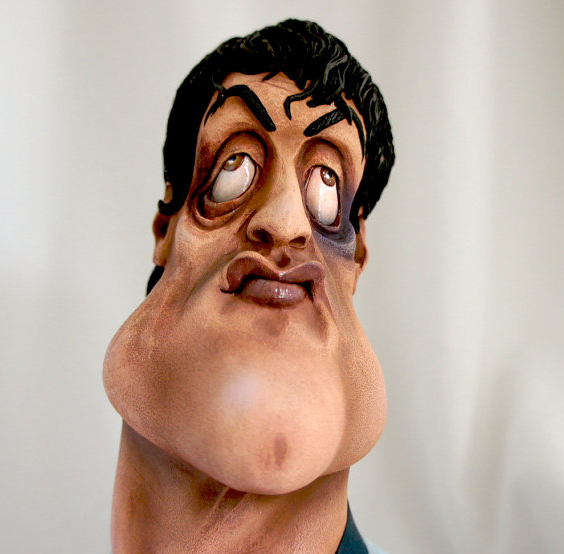 Photos via Rocco Tartamella