Peter Clatworthy was searching in vain for a limited-edition Xbox One for his 4-year-old son. So, like many people do as the holidays approach, he found one on eBay for £450, or $734.
But when the package arrived, Clatworthy found no Xbox inside—just a picture of a the gaming console.
"I always buy stuff on eBay and this had never happened before," Clatworthy, who lives in Nottingham, England, told the Nottingham Post. 
He should've read the eBay listing a little more carefully: It actually said "photo" in the description. "I was in two minds," he admitted. "I looked at the description and the fact it was in the right category made me think it was genuine … It's obvious now I've been conned."
Clatworthy said he looked at the seller's feedback and there was nothing negative. "I bought it there and then because I thought it was a good deal."
The 19-year-old contested the purchase with eBay. He'll receive a full refund.
Clatworthy hasn't been the only one to fall for an Xbox One scam. 
On Nov. 27, Reddit user Warjec pointed out numerous eBay listings for the packaging of a Xbox One "Day One 2013" limited edition console that "comes with a custom-branded controller and a digital achievement."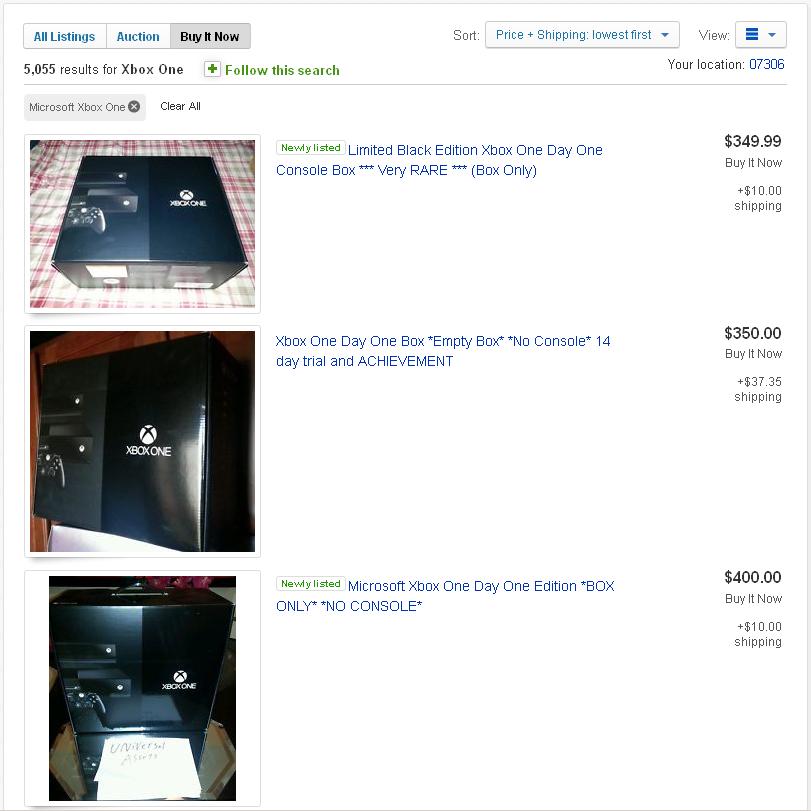 A quick glance on eBay for current Xbox One "Day One 2013" listings turns up more than two dozen consoles selling for anywhere between $300 to $1,200.
But no scam beats this: In April, an Australian woman was scammed out of $1,500 after she saw a listing on the classifieds website Gumtree for some iPhones. After receiving the package in person from a seller at a McDonald's, the woman opened it at home to find not Apples, but actual apples, Gizmodo reported. 
H/T Nottingham Post | Photo by  Luke Hayfield Photography/Flickr