Heads up, those of you with size kinks: You may soon lose your ability to do the Twist using a certain penis-measurement tool.
Sixties rockabilly star Chubby Checker, known for "The Twist" and "Let's Twist Again," was none too happy earlier this year when a $0.99 HP Palm app dubbed the Chubby Checker appeared on the app market. The app, which lets purchasers satisfy their, erm, intellectual curiosity, incensed the real Chubby Checker, a.k.a. 71-year-old Ernest Evans.
Here's what it looks like: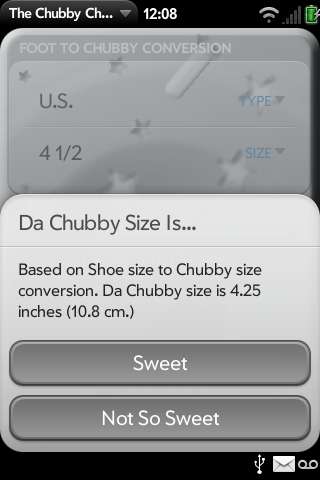 Photo via House of Palm
Although the app was pulled in September, it had been offered in the HP Palm store for six years. Evans is seeking compensation for unlawful infringement as well as damages to his reputation. 
But the question of whether the lawsuit could be targeted at HP and Palm rather than the app developers has kept the question of infringement at bay until now.
Fortunately for Evans, a district court judge ruled Thursday that the lawsuit can move forward.  San Francisco judge William Alsup dismissed HP's attempts to deny responsibility for the app, and is giving Checker a chance to refile the lawsuit.
"The name 'Chubby Checker' is… used as a vulgar pun," Alsup wrote.
Truly, we're shocked.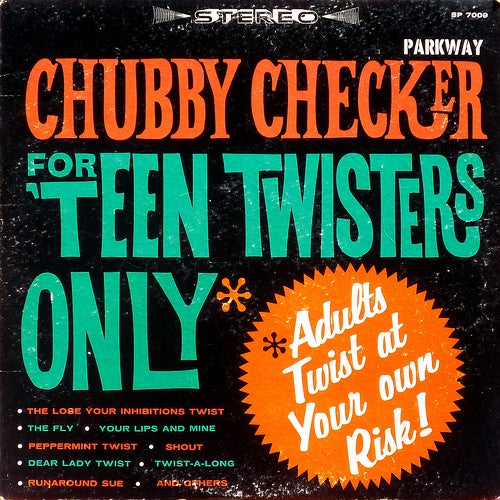 Photo via epiclectic/Flickr
H/T Betabeat | Photo via tabercil/Flickr