Bitstamp and btc-e, the two largest Bitcoin exchanges in the world, have stopped offering withdrawals to all customers as of early Tuesday afternoon. 
The two industry leaders have joined Mt. Gox, the third largest exchange, which suffered withdrawal issues for months before finally ceasing withdrawals altogether two days ago.
The newest Bitcoin turbulence is a result of a "massive and concerted attack" launched on the exchanges, Coindesk reports.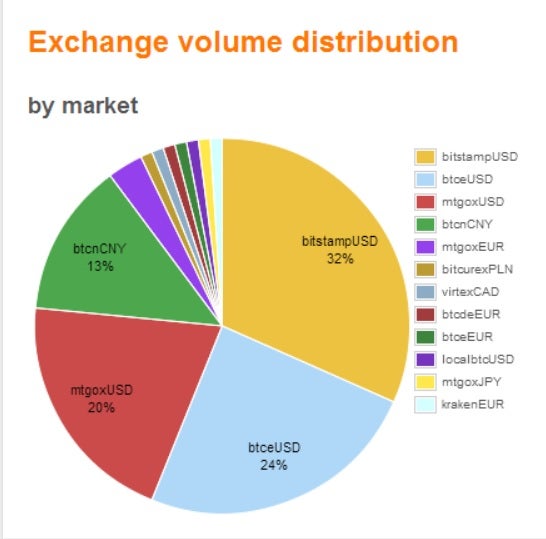 Screengrab via Bitcoin Charts
Andreas Antonopoulos told Coindesk that a large and aggressive botnet—a group of hijacked computers used in a cyberattack—are invalidating key parts of Bitcoin transactions through the what's known as Bitcoin's "transaction malleability problem." On top of that, a distributed denial of service attack (DDoS) has also hamstrung the exchanges.
The internal accounting systems at the exchanges are now out of sync with the Bitcoin network, but, Antonopoulous says, the problem is only temporary. He expects withdrawals to resume in the near future.
A recent press release by Bitstamp assures customers that "no funds have been lost and no funds are at risk."

Screengrab via Bitcoin Average
Bitcoin prices have dropped about $200 to $651 over the last week as issues at major exchanges have put a dent in users' confidence in the currency.
Photo via Antana/Flickr  (CC BY-SA 2.0)