The Super Bowl and World Cup are fiercely competitive sporting events that pit rivals against each other for the ultimate victory. But no, we're not talking about the teams; it's all about the mighty struggle between Airbnb owners and renters.
The site typically affords travellers a low-budget way to check out a new city by renting spare couches/rooms/apartments that users list. But when the NFL's big dance hits the MetLife Stadium in New Jersey, a 20-minute drive from Manhattan, local Airbnb hosts are set to cash in.
Let's take a look first at a listing close to Times Square for the first weekend in February. It's a small, stuffy, private room that normally rents for $91 a night. For Super Bowl weekend, it will cost $427 a night. A nearby room is $155 a night on the regular, and $640 over Super Bowl weekend.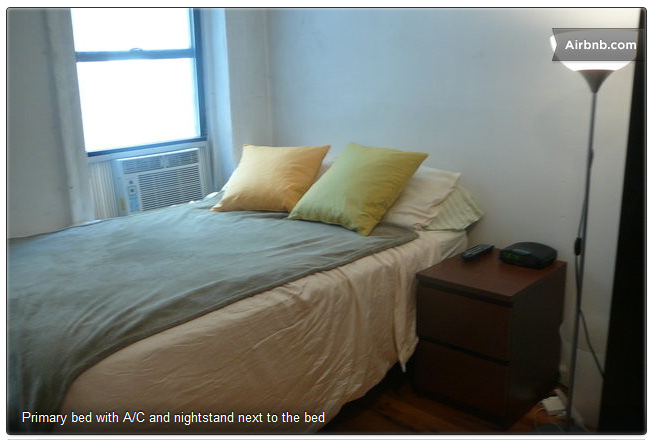 Photo via Airbnb
The prices are vastly more inflated closer to the stadium. One New Jersey home eight miles away is renting at $1,599 a night for the game, up from $320. This Montclair crib with a heart in the window (and "plenty of TV's for anyone who wants to watch from home") is $640 a night for most of January. Then, on the 26th, it soars to $3,199 for a single evening.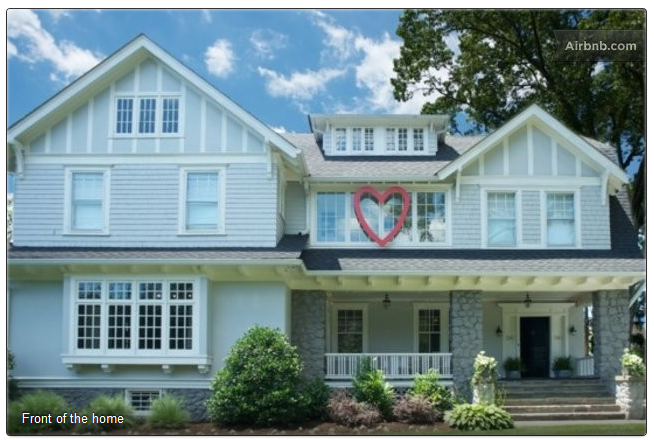 Photo via Airbnb
Some listings are tailored specifically to football fans. An ad titled "2014 SUPER BOWL RENTAL HOME" offers a 2,200 square foot place for $12,000 for the week of the game. Another called "SUPER BOWL 2014 NEW JERSEY," 20 minutes away from the stadium, is perhaps a better deal. The modest apartment is going for $427 a night. 
However, there are still bargains, as many Airbnb users have yet to take advantage of the likely high demand. A spacious Red Hook, Brooklyn apartment can be all yours that weekend at the regular $181/night price. Grab a private room in Williamsburg at the usual $80 per night fee. 
Meanwhile, some other Airbnb users are looking even further ahead to make some extra cash.
Residents of Rio de Janeiro are hoping for a boost during next summer's FIFA World Cup. One artist urged users to first contact him before trying to book his place around the soccer spectacular, "because the rates are different." A three-bedroom apartment situated walking distance from the beach in Ipanema will set you back $229 a night up to May 31. As the tournament gets started in June, you'll need to shell out $1,066 a night.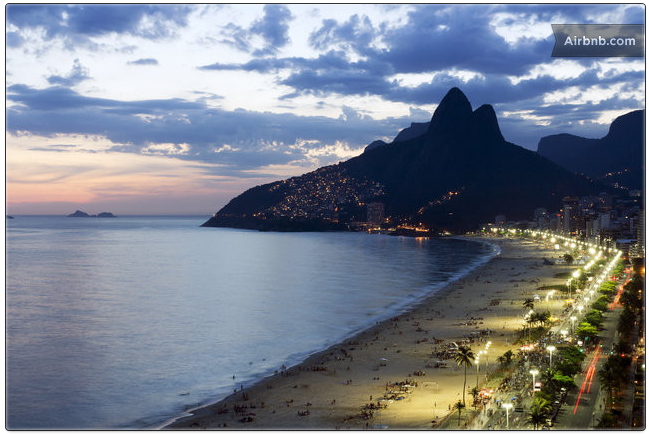 Photo via Airbnb
But that's at least in the next calendar year. One enterprising Phoenix resident named Michael has long planned to profit on Super Bowl XLIX in 2015; he last updated his Airbnb booking calendar seven months ago. While he usually charges $155 a night for a private room in his suburban home, he's bumping it to $850 a night for the game—16-plus months away.
Gouging visitors' wallets during big events is hardly a new trick in the hospitality industry: Hotel chains have relied on the practice for years. Airbnb itself notes on listings pages that "some hosts set custom pricing for certain days on their calendar, like weekends or holidays." 
When it comes to setting custom prices for special occasions and holidays, the Super Bowl is practically Christmas for these hosts.
Photo via aukirk/Flickr