The book that inspired Hulu's hit original series, The Handmaid's Tale, is on sale today.
For those of you not familiar with pop culture, The Handmaid's Tale follows a futuristic dystopian society. After the collapse of the United States, a monotheocracy steps in. The goal of this new government is to address the issues of social unrest and a steeply declining birthrate. This new government, the Republic of Gilead, reverts back to the repressive ways of the Puritans. So if its people step out of line, there's highly unusual consequences to be met.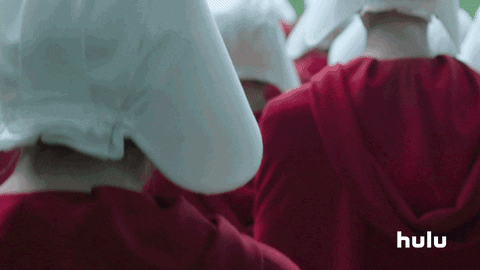 But if you're a fan of Hulu's adaptation, you already know all of this. What you don't know is how the author, Margaret Atwood, intended on the story ending. Just as movie makers reconstruct storylines when developing something based off of a novel, television producers do the same. So if you think you know everything there is to know about The Handmaid's Tale, you couldn't be more wrong.
So if you're a bibliophile, a huge fan of the television series or know someone that is, you should pick up a copy of Atwood's The Handmaid's Tale. Plus, the novel is on sale through Amazon for over 80 percent off. You can get a copy for just $2.99+.Even if you're not a huge fan of reading but love the adapted series, this low price is just more of an incentive to learn more about  dystopian society (hopefully not one we are headed towards).
MORE BAZAAR DEALS:
The Daily Dot may receive a payment in connection with purchases of products or services featured in this article. Click here to learn more.