May the Fourth Be With You, and happy Star Wars Day!Or for those on the Dark Side, happy Revenge of the Fifth Eve.
 In recognition of those two celebrations, many companies will tie in products to the "Star Wars" fandom, including some very unusual riffs on some familiar icons from the franchise.
However you celebrate, any day is a good one to show off your "Star Wars" side. For those who've grown up with the fandom, replace your old Jedi sheets with some upgraded housewares.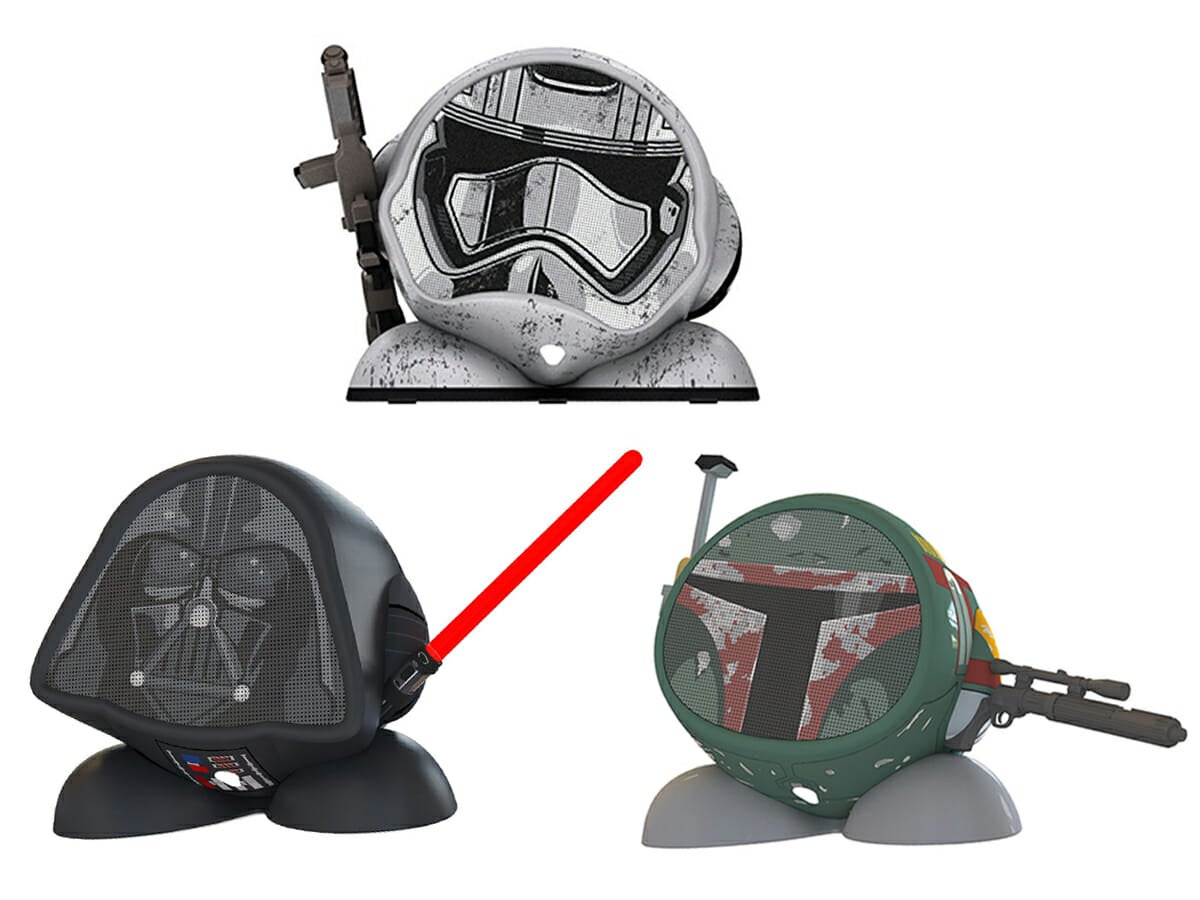 When Darth Vader speaks, everyone pays attention. So why not have him sing your favorite tunes for you?
This Bluetooth speaker is small enough to go anywhere but has a big sound for smartphones, tablets, and computers. A built-in rechargeable battery keeps the Dark Lord producing inspiring sounds or use the cable to keep the speaker connected to an audio source while it is charging.
Unfortunately, you can't use the Force to turn it on and off, but it still makes a great gift for someone who walks the Dark Side.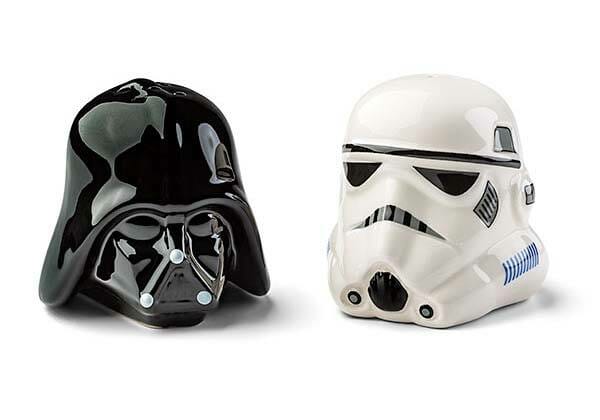 There is a well-known phrase among "Star Wars" fans about joining the Dark Side for cookies. What they don't know is how those cookies and other Sith treats get made.
A Darth Vader and Stormtrooper salt and pepper shaker set adds just the right amount of seasoning to any Empire plan. Made from ceramic, they have stoppers on the bottom of each to keep their iconic shapes clean.
If cooking isn't your thing, they also make great paperweights and start conversations almost immediately with anyone who sees those helmets. Besides, with Darth and a Stormtrooper on your side, who dares oppose you?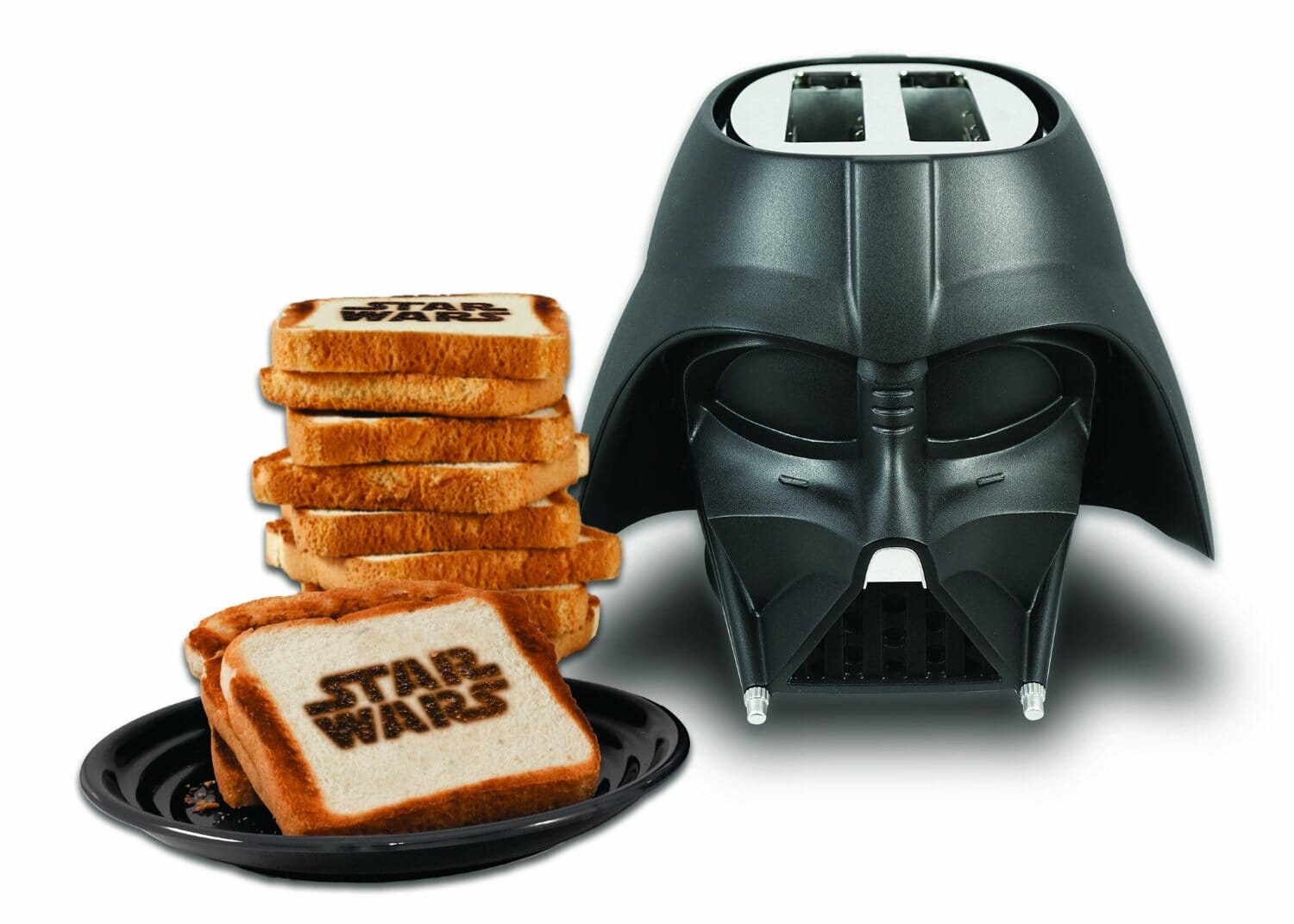 While Darth Vader is more commonly known for his Force Choke ability, a lesser known ability has been revealed in with a Darth Vader toaster.
The bread slots were allegedly designed by same engineers who built the first Death Star. They are a bit on the small side (much like the exhaust port), but the results are amazing once the bread gets toasted.
The Star Wars logo is toasted into the bread. It looks so awesome you may not want to cover it with butter, but go ahead. You can make more.
Having Darth's head on your kitchen counter is also a bonus and keeps Rebel scum from stealing your orange juice plans in the morning.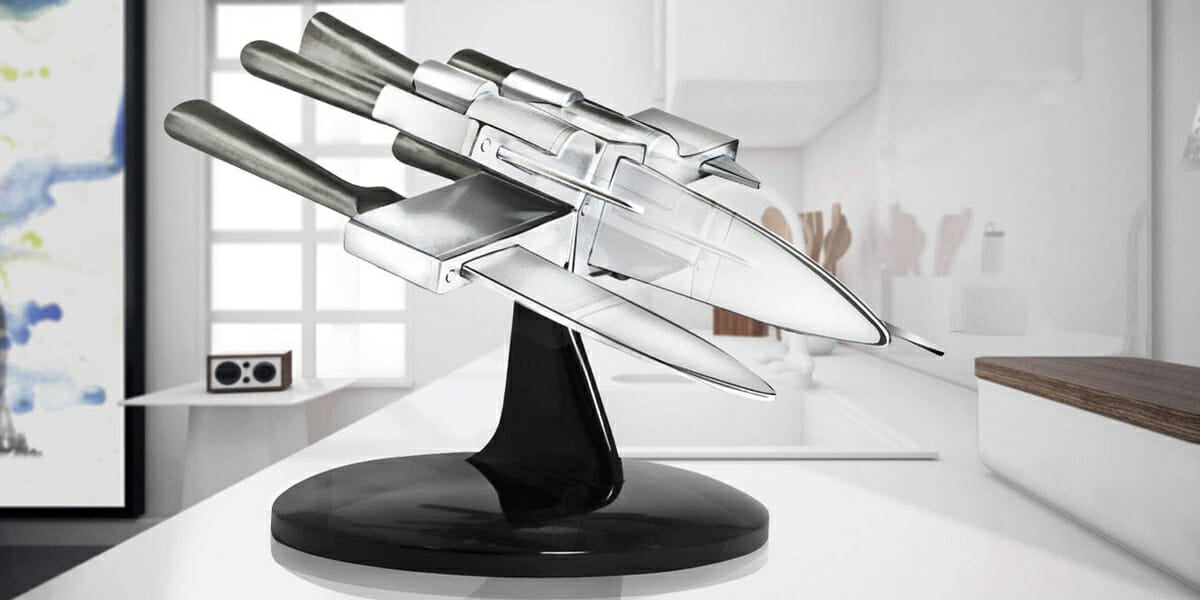 If you'd rather carve up TIE fighters than fly one, why not get your knives from an X-Wing fighter? This knife block resembles the iconic space fighter and comes with five stainless steel knives to complete the look.
A plastic stand angles the entire block to provide stability for the knives while they are being housed. It also gives the entire set up a diving look as if it was getting ready to head down a Death Star trench.
The knives, a cook's knife, bread knife, carving knife, utility knife, and paring knife, are designed to have a long-lasting cutting edge and are easy to clean. They should be great for any Alliance chef cooking up a plan for the rebels.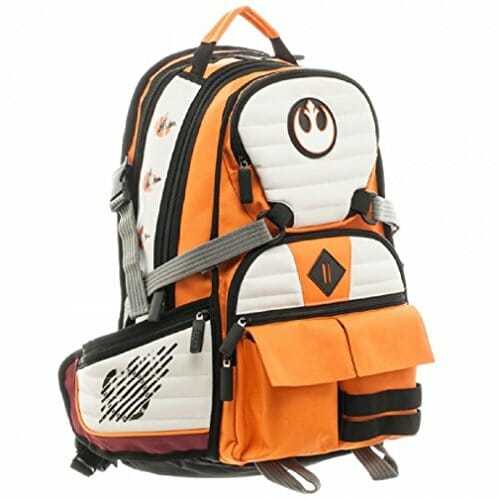 Whether it is traveling across the snowy plains of Hoth or the desert heat of Yavin IV, the Rebel pilot always needs to be prepared to leave home. Make sure your pilot has everything tucked away safely in a backpack bag that shows off their Alliance colors.
Padded adjustable shoulder straps make it comfortable while carrying secret plans or just a 15-inch laptop (with secret plans on it). Multiple pockets mean easy access for anything the pilot might need in a hurry.
The main compartment has a padded laptop area for added protection. Eight other pockets, some mesh and some zippered, keep school supplies, water bottles or electronics safe and handy.
If you must go to the Dark Side, there are also versions for a TIE fighter pilot or Boba Fett, the infamous bounty hunter.
MORE BAZAAR DEALS:
The Daily Dot may receive a payment in connection with purchases of products or services featured in this article. Click here to learn more.