Wake up, Link! Open your eyes and bestow them upon the beauty that is this Sheikah Slate notebook.
The sketchbook is designed after Link's Sheikah Slate, a crucial device in The Legend of Zelda: Breath of the Wild. Unfortunately, it does not take selfies, identify plants, nor beam you to safety when things get weird. But you can't deny the craftsmanship is pretty stellar. We've reached out to ThinkGeek and suggested they figure out that whole teleportation thing.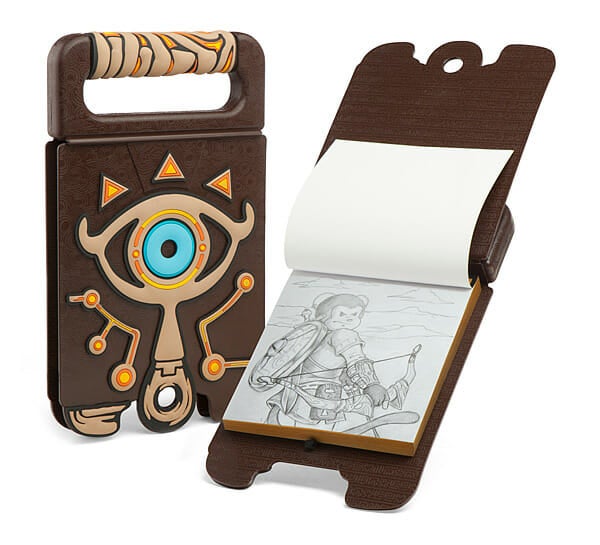 The Sheikah Slate notebook is made of a hard plastic, with a rubber handle for gripping. It features 100 blank, perforated sheets of paper, which you can use to draw maps and jot down memories. You know, just in case you wake up naked in a tomb 100 years from now without any recollection of who you are or how you got there.
Minus the whole no teleportation thing, this sketchbook is a pretty great accessory for any Zelda fan. It even doubles as a nice cosplay piece, which really extends the shelf life of your average notebook. You can get one for $29.99 at ThinkGeek.
MORE BAZAAR DEALS:
The Daily Dot may receive a payment in connection with purchases of products or services featured in this article. Click here to learn more.