Learning a new language used to be "muy difícil." Pimsleur makes learning over 50 different languages as natural as swiping your smartphone.
Unlike the intense and monotonous courses you took in high school and college, Pimsleur guides you through the process on your own time. It's a totally painless experience.
With Pimsleur, you'll receive access to lessons using an app on your smart device, computer or laptop. Listen to lessons that allow you to practice and speak at your own speed. Use the app for 30 minutes a day, and you could start speaking a new language in as little as four weeks.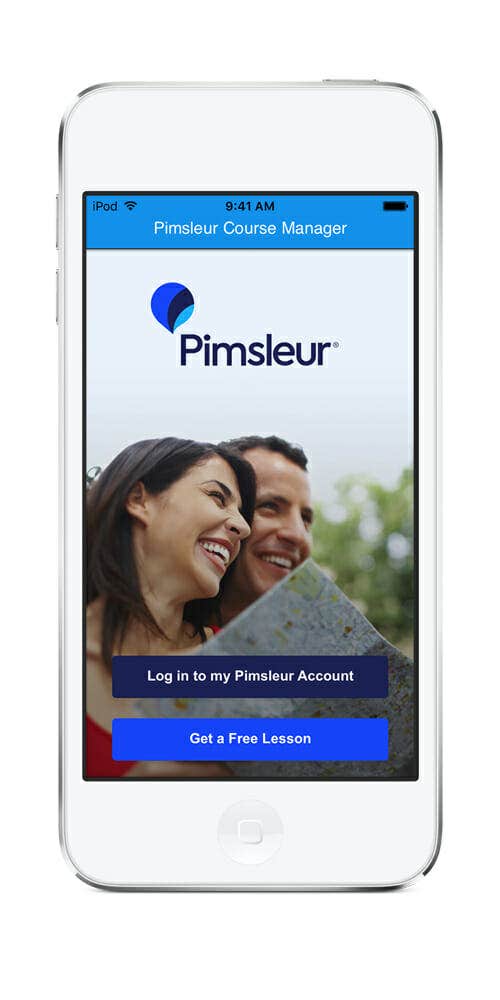 Practice on your morning commute, on the treadmill at the gym, while standing in line at the post office or even in the comfort of your living room.
The whole language learning system is based on the Pimsleur Method™, developed by Dr. Paul Pimsleur using scientifically proven principles. It eliminates the noise, confusion and busy workloads that will bring back bad memories of dozing off in the middle of French 101. By limiting the amount of learning in each course, your brain stays sharp so you can internalize each new chunk of knowledge before moving to the next step.
There's a reason the Pimsleur Method™ is celebrated and popular: it works. This is the method U.S. government agencies and corporate bigwigs rely on whenever they've got to pick up a new language quickly and effectively.
Skip less immersive programs or cumbersome community college courses that melt your brain. Pimsleur is the easiest way to actually start speaking a new language, from Arabic to Tagalog.
Best of all, Pimsleur lets you try the entire course, risk-free for seven days. After your free trial, the pay-as-you-go subscription is just $9.95 a month to access all the lessons. Pick a language and see how much you can learn with Pimsleur in just 30 minutes.
The Daily Dot receives payment for sponsored content. This post does not constitute our endorsement or review of the product. Interested in promoting your brand or product? Email us at [email protected] to learn more.