If you've ever dreamed of working inside of an arcade cabinet, check out these Pac-Man office supplies. Prepare to transform your workspace into a Pac-Man office with ghosts, fruit and Pac-Man himself.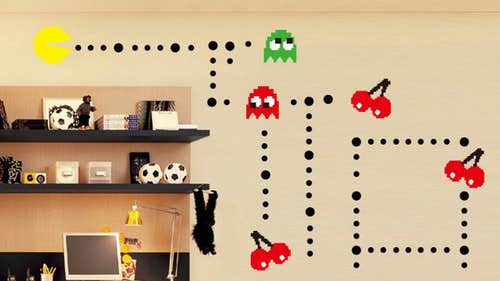 This set comes with everything to design your own maze. Every color ghost, cherries, pellets big and small and of course Pac-Man. Turn any wall into a beautiful, retro-flavored distraction.
Price on Amazon: $7.32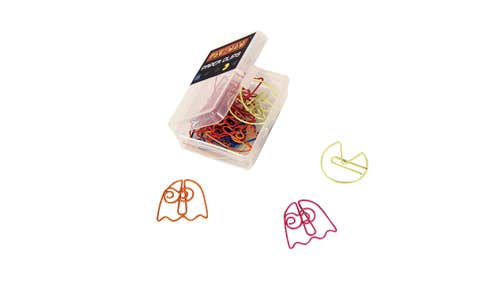 Yes, they're totally adorable, but also completely practical. Large ghost and Pac-Man shapes make your drab documents pop with '80s arcade color.
Price on Amazon: $12.98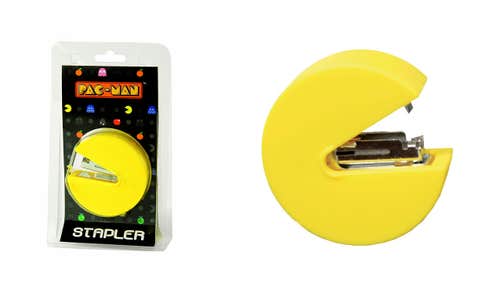 Nobody flaps their gums better than Pac-Man, so naturally he makes a perfect stapler. And it's only about 7 cm long, so you can hide him in even tiny desk drawers.
Price on Amazon: $9.99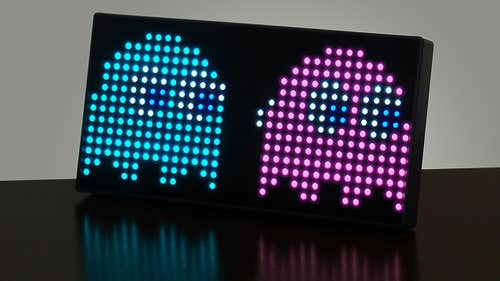 If you're going to tell time, do it in style, Pac-Man style. This 512 LED light display has a stock ticker vibe, only Pac-Man themed. What looks like a typical clock will get regular invasions from pixel-perfect animations of angry ghosts and a hungry Pac-Man.
Price on Amazon: $49.99
MORE BAZAAR DEALS:
The Daily Dot may receive a payment in connection with purchases of products or services featured in this article. Click here to learn more.