Are you looking for a reason to finally get a Switch? This Nintendo Switch Cyber Monday deal lands you $35 eShop cash the second you plug it in.
It's just like the old days when consoles came with new games. Until Nov 27. if you take advantage of this Nintendo Switch Cyber Monday deal in the link below, you'll get a $35 eShop credit to spend totally free. How will you spend your pile of newfound game cash? There's plenty of ways, given the enormity of Nintendo's online store.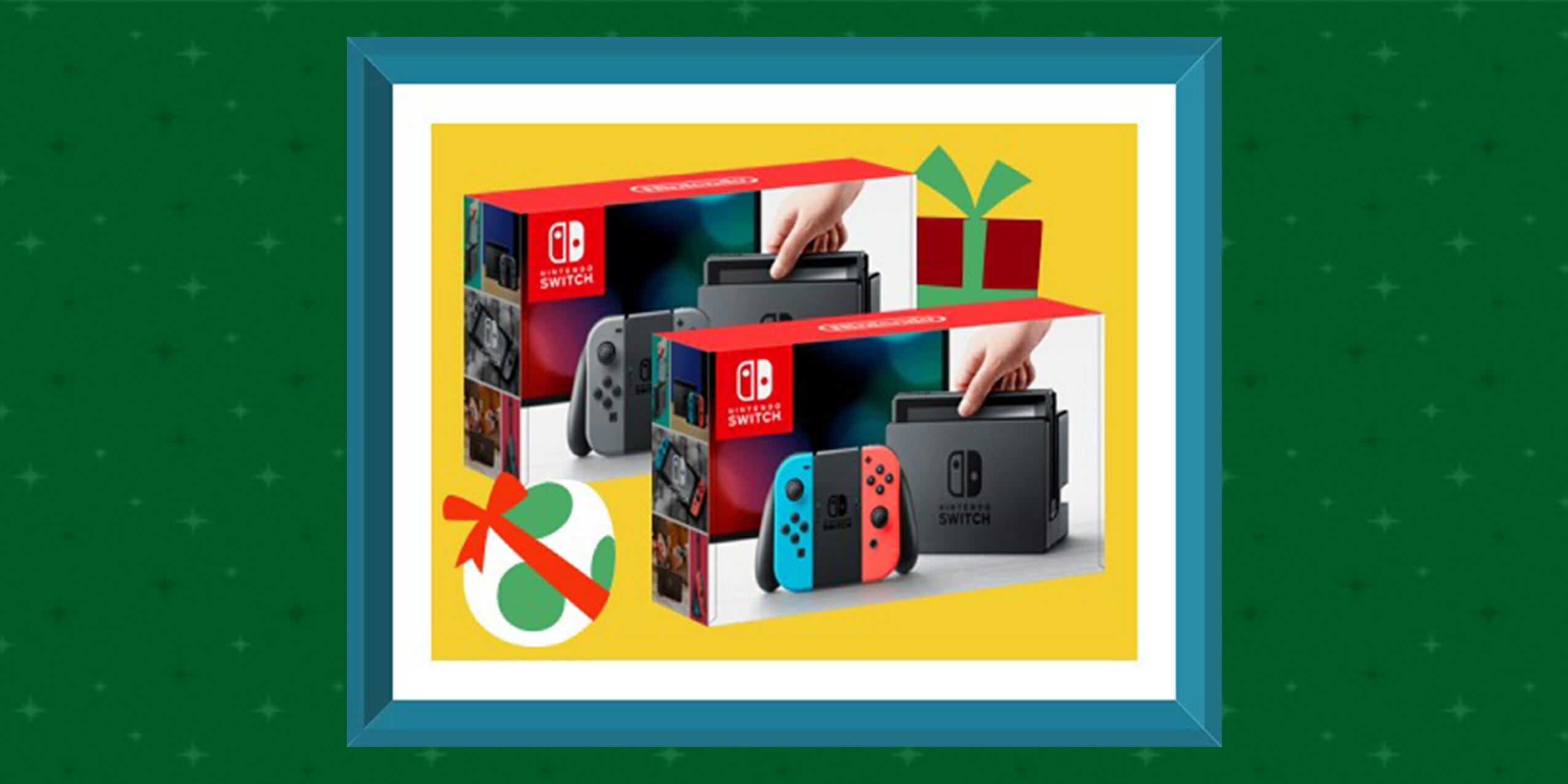 You could spend it across a few indie games, like Stardew Valley, Celeste, Undertale, Dead Cells, and a bevy of other satisfying hits. Or, considering the holiday gaming season is upon us, you can use it to cut a big chunk out of games like Pokemon Let's Go, or the upcoming Super Smash Bros. Ultimate. And because you're a little late to the party, you can also use it to dive deep into titles you missed like Splatoon 2, Super Mario Odyssey, Mario Kart 8 Deluxe, and of course, The Legend of Zelda: Breath of the Wild.
Honestly, there's no wrong way to spend it. All you have to remember if you want to cash in is that you have to act fast. Once tomorrow rolls around, the deal is gone forever. This deal is applicable with both the Grey or Red and Blue Nintendo Switch consoles.
And because they're pricey, if you have Prime, you'll get your gorgeous new system tomorrow. The Nintendo Switch Cyber Monday deal is available on Amazon for $299.
MORE BAZAAR DEALS:
The Daily Dot may receive a payment in connection with purchases of products or services featured in this article. Click here to learn more.