Presented by USAopoly 
Bill said it best: "If we stick together, all of us–we'll win." That's exactly what players have to do in the horrifying strategy board game, IT: Evil Below. So phone the rest of the Loser's Club and make sure to have the snacks set before you sit down because taking down Pennywise will be an all-consuming adventure.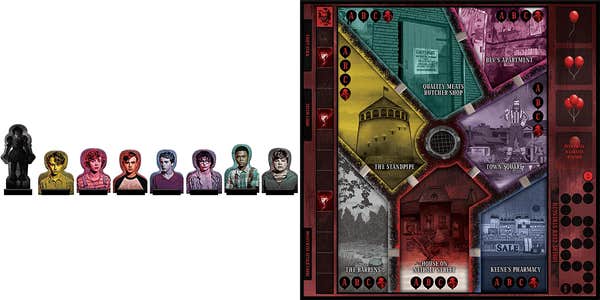 Loosely based on the Stephen King novel turned film, IT: Evil Below is a cooperative dice game that allows players to take on the personas of their favorite Mainers–Bev, Richie, Mike, Bill, Eddie, Ben, and Stanley– with the goal of taking down Pennywise. In order to win the game, players must work together using Bravery Tokens, Attack Encounter cards, Bicycle Tokens, a much-sought-after Strength Token, and the skills of their characters to hold their own against Derry's infamous killer clown and weaken him (for now).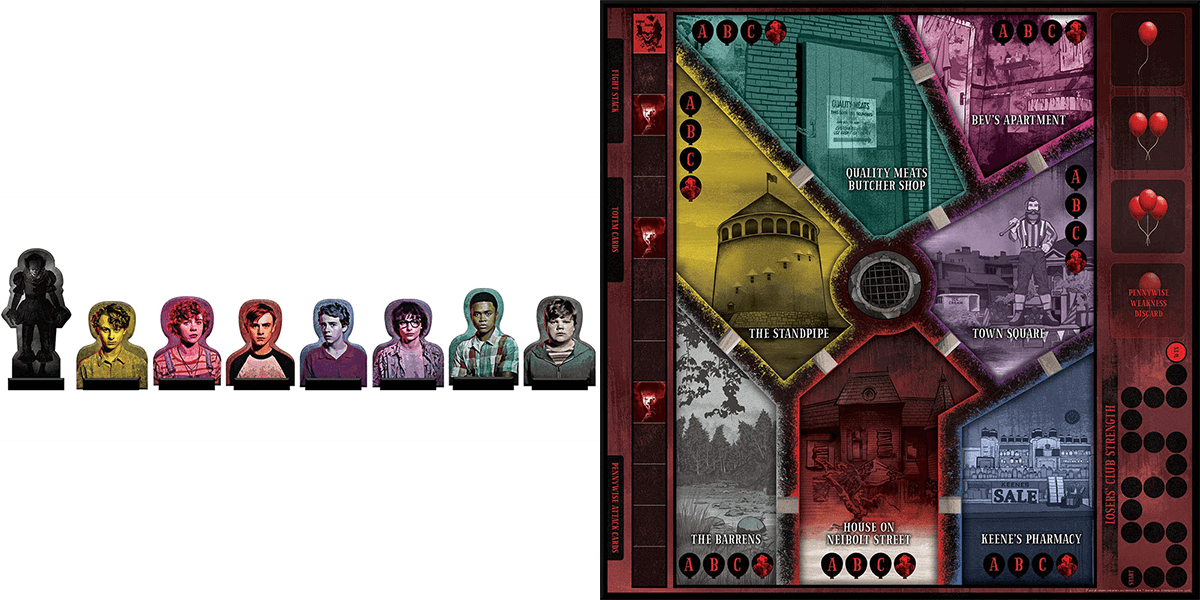 Sounds easy enough, right? Wrong. Outsmarting Pennywise won't be as straightforward as you'd think. This card game doesn't pit the players against each other, but rather, it pits the players against the game (hence the "cooperative" in the "cooperative board game" part of its description). So if one of you dies, you all die–basically the definition of a Loser's Club. 
Even though it's based on the 2017 flick, you don't need to have read/seen IT to understand the game. But it would help you appreciate the board's concept, which guides players through some of Derry's most iconic settings including Quality Meats Butcher Shop, Bev's Apartment, the Town Square, Keene's Pharmacy, House on Neibolt Street, The Barrens, and the Standpipe. That said, because of the graphic nature of the game's storyline and its gory (yet awesome) art, IT: Evil Below isn't recommended for anyone under the age of 17. And yes, we see how ironic this is as players are roleplaying children, but we're not here to traumatize your kids (that's Pennywise's job).
IT: Evil Below is for sale on Amazon for just under $30. 
The Daily Dot receives payment for sponsored content. Interested in promoting your brand or product? Email us at [email protected] to learn more.