The holidays can be a stressful time of year for too many reasons to count. But digging up a thoughtful and awesome gift for your loved ones shouldn't be such a chore. It's not entirely your fault, after all. What do you get the ones closest to you who are simply impossible to buy for? Dad's already up to his knees in ties he'll never wear and mom simply can't stomach another chocolate box. Lucky for you, GiftCards.com has plenty of selections for any and all troublesome folks on your gift list this year.
Instead of settling for a card exclusive to one store, GiftCards.com specializes in cards that work with a wide swath of stores, online and off. That way, that special but difficult-to-buy for person on your list doesn't have to settle for one retailer. They can split their Christmas morning bounty between a few of their favorite stores.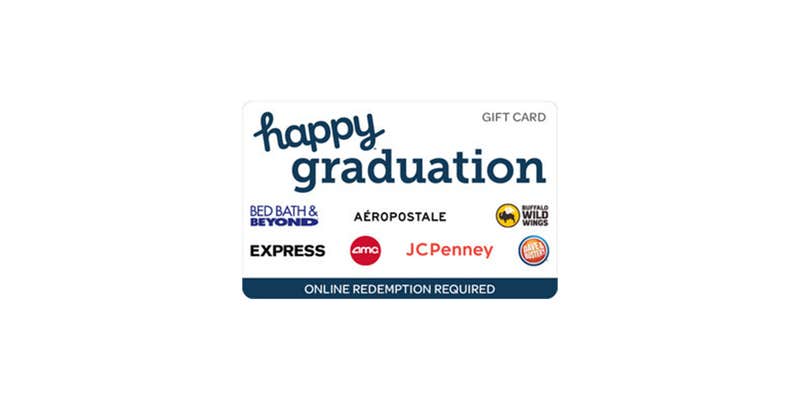 Is there a recent college grad in your life who's still in the post-grad "figuring it out" phase? Anyone with a degree can likely relate. The Happy Graduation Card has everything they need to make their first steps in getting ahead. They can purchase home and kitchen essentials at Bed Bath and Beyond, fancy job interview duds at Express, Aeropostale, and JCPenney, and even wind down at AMC Theaters, Buffalo Wild Wings, and Dave and Busters, all with one card.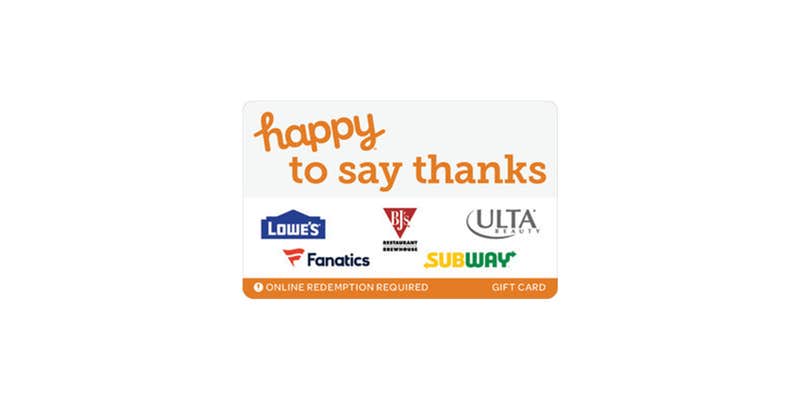 Dads are the bedrock of many families, but trying to figure out what to buy them is like pulling teeth. Don't overthink it! The Happy To Say Thanks card gives dad access to all his favorite stores. He can shop for new home improvement tools and materials at Lowe's, or swag from his favorite sports teams at Fanatics, or just treat himself (or the family) to a meal at BJ's Brewhouse. Plus, it's also redeemable at Ulta Beauty, in the likely event that he forgets to get mom a Valentine's Day gift.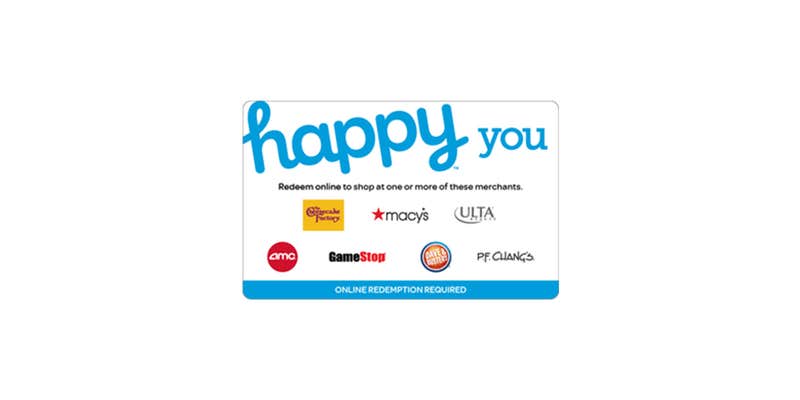 There's one at every family gathering: the brother, sister, or cousin who spends most of their time locked away in their room doing who knows what. They're not necessarily an anti-social bunch, just a little misunderstood. The Happy You card is just the thing to not only drag them out of their hovel, but put a smile on their face. It's redeemable at Dave and Buster's, AMC Theaters, Cheesecake Factory and P.F. Changs. You know, public places where they can get out of their shell. It's also redeemable at GameStop, Macy's and Ulta Beauty, a nice swath of retail giants that offer something for everyone.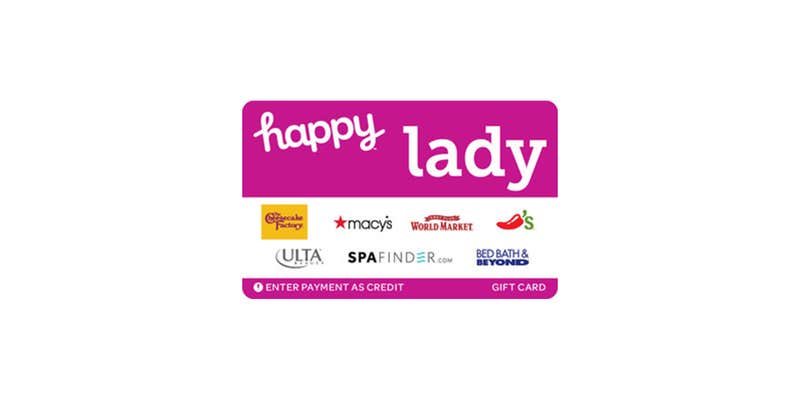 Many mothers are selfless by design, always looking to make everyone else happy during this season of giving. But after years of sacrifice, aren't they entitled to something nice? For them, there's the Happy Lady Card. Not only does it work at mom's favorite department stores like Macy's and Bed Bath and Beyond, but it's also redeemable at out-on-the-town eateries like The Cheesecake Factory and Chili's. Better yet, she can also cash in on Spafinder.com to give herself some well-deserved R&R.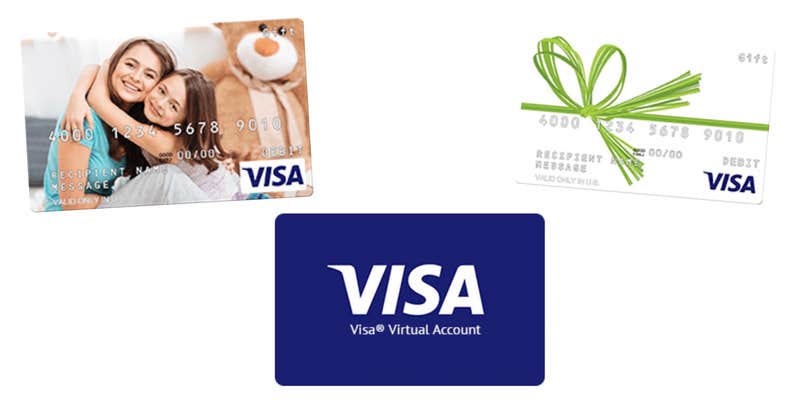 Some people simply cannot be pinned down by any gift suggestion list, online or off. When it comes to shopping for them nobody would blame you for giving them everyone's favorite gift: cold hard cash. Loose bills are a little weird though, so grab a Visa Gift Card. You can either get a pre-designed gift card, or even personalize one yourself to make your gift that much more special.
Want to shop around and get inspired by ideas yourself? GiftCards.com has tons of options to offer across countless restaurants, retailers, and more.
Sponsored: The Daily Dot receives payment for sponsored content. Interested in promoting your brand or product? Email us at [email protected] to learn more.