While you're out there shopping for your dorm room essentials, don't forget to add the stuff you usually "borrow" from mom to the list. Overwhelmed just thinking about it? Don't be. Going away to college is a lot of work, but it's well worth it.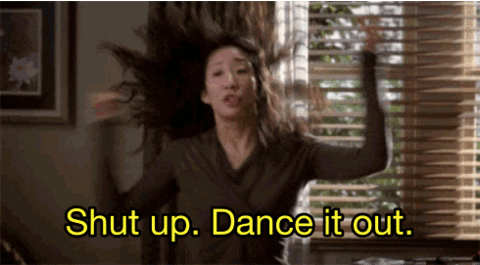 Aside from the anticipatory anxiety (which is totally normal, BTW) and travel-related tension, embarking on this new stage of your life should be stress-free. That being said, if you're still worried about how you'll manage to store all this stuff in a shared space, you should check out our guide on how to make the most of your dorm space.
Read on for the crucial items you probably overlooked when you originally created your checklist.
Dorm room essentials you can't leave home without
Regardless of whether you take care of your own laundry now or not, you're going to have to start doing it once you're away at school. Because guess what – continually buying new underwear to replace what's been worn isn't sustainable (realistically or environmentally). And in my experience, most university wash systems are high-efficiency commercial-grade appliances, meaning there's no such thing as the "gentle cycle." So if there's a particular bra you're really fond of, save yourself the heartache of having the washer eat it and pick up a drying rack.
Price: $23.98
A face mask is intended for your face, so keep it out of your hair with an adjustable washable hairband. Not only will you look adorable, but it's practical for many uses. Use it when you need to wash your face, apply your makeup, and protect your blowout!
Price: $6
Swanicoco's Herbs Snail Care Skintoner is an excellent solution, and at $12 a pop, it's manageable for just about every budget. Snail mucin is probably the ingredient K-beauty is most famous for, so I won't extoll its benefits here, but this Korean beauty toner also boasts protein, collagen, elastin, glycolic acid, and chondroitin in its ingredient list. Swanicoco recommends it for everyone from sensitive to dry skin types.
Price: $12
Not only is this an energy saving budget hack, but it also saves some serious space! High-end instant coffee pods are bulky and require their own organization system. But an electric kettle will brew you up a fresh cup of drip-style coffee or loose-leaf tea for half the price and it requires virtually no space. It can even be repurposed for quick fix meals like oatmeal and ramen!
Price: $20
From studying at your desk to a movie screening in the res hall lounge, a cozy pair of slippers can really make the difference. Especially in the communal bathrooms. Nasty.
Price: $29.99
As we said before, snail mucin is easily the superstar ingredient of the K-beauty world. This remarkable little gel cream is perfect at the last step of a skincare routine and does everything from minimizing redness to giving your skin a healthy glow.
Price: $14.99 for two (regularly $21) 
Stains happen, so why not be prepared? Tide to-go sticks work like a charm and will keep you from crying over spilled milk (literally).
Price: $6.45+
When it comes to your skin and hair care routine, precision is key, so don't forget your magnifying mirror! Better yet, get one that suctions so it's easy to stow (on the wall, lol) and allows you an extra luxury: free space.
Price: $21
If you've been tempted by the samples of the Tatcha powder cleanser at Sephora near the checkout, freeze in your tracks. The pH is grossly high at 9, and there are better options that won't chew off your skin's moisture barrier. We suggest Tosowoong's Enzyme cleanser, as it has a much safer pH of 5 and still gives the curious a way to try out the powder cleanser experience. It doesn't foam up quite as much as the traditional cleanser, but it gets the job done without throwing the skin out of balance. Plus a little goes a long way, which makes the price even more amazing.
Price: $9.55
You don't have to have bangs to need a barrel brush, but you do need a barrel brush if you have bangs. So make sure you don't leave the house without packing one of these and any number of these bestselling hair accessories.
Price: $14.99
Clubs, sports, and even certain classes usually have one special event where they require you look your best. Which is where a steamer comes in handy. Not to mention it can also be used to disinfect larger blankets or items of laundry that you don't trust the machines with.
Price: $24.99
It's important to wash your hands, but for moments you can't or just need a quick cleanup, hand sanitizer is your friend. And if you'll be living somewhere with a long or harsh winter (or just have sensitive hands) a sanitizer with a built-in moisturizer like this one should be your go-to!
Price: $6.97+
If your favorite shirt gets snagged or you lose a button, it's not the end of the world – as long as you have a sewing kit. And no, you don't need grandma's sewing kit, that's enough to open its own factory. Something small that has a few spools of thread, pins, and needles is all you need.
Price: $9
MORE BAZAAR DEALS:
The Daily Dot may receive a payment in connection with purchases of products or services featured in this article. Click here to learn more.