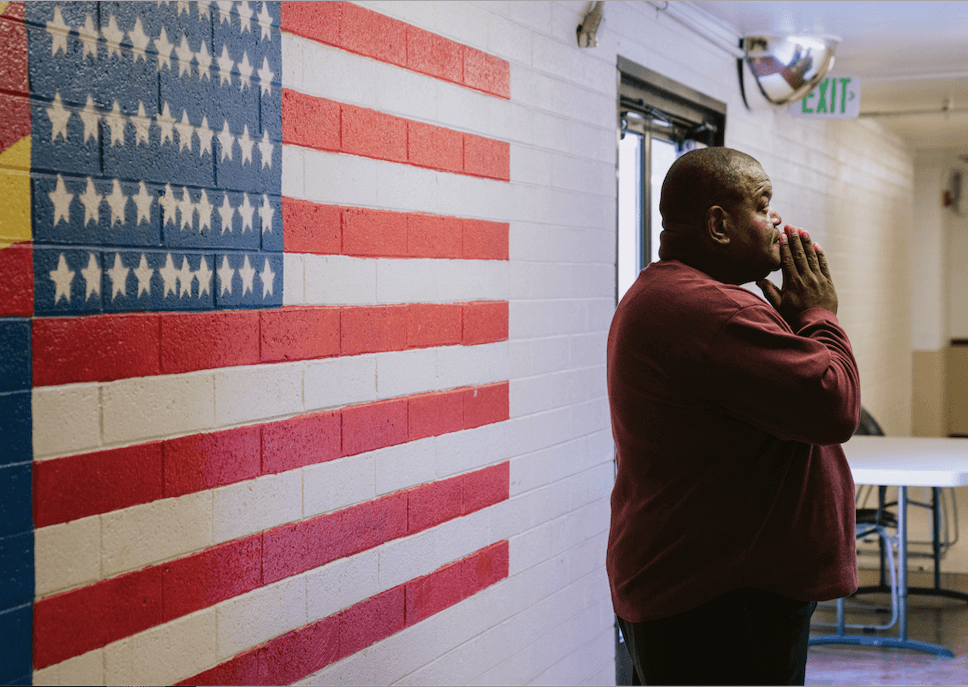 Today, nearly 38,000 veterans will experience homelessness. While everyone agrees this is an unacceptable problem, far too many believe it's one that's unsolvable. Fortunately, that's not true.
 There are 10 communities across the U.S. that have reached functional zero, indicating they have effectively ended veteran homelessness, by redesigning how they approach the problem. How did they do it? With the help of Built for Zero.
Making homelessness personal
Led by the nonprofit Community Solutions, Built for Zero is a national initiative designed to drive change and help U.S. communities end homelessness by providing a proven framework for addressing the problem. Instead of relying on an annual census to understand the problem of homelessness, Built for Zero communities maintain a real-time, by-name list of people experiencing homelessness.
This is vital for two reasons. One, it ensures that communities are working with accurate data of who is experiencing homelessness and what services they need to escape it. This data also allows communities to make smarter, more targeted investments and track whether these interventions are working to drive down homelessness across their city.
And two, it makes the problem of homelessness personal. Each name on the by-name list represents a person experiencing a housing crisis. Communities meet each person experiencing homelessness and learn what challenges they're facing. By designing their homelessness response system around the lives of their users, communities are better able to connect people with the supports they need to exit homelessness.
Each person's story matters
As America's largest mortgage lender*, Rocket Mortgage® built its success on providing innovative solutions to its clients and was interested in supporting partners in the community who shared these values. When the company learned about the incredible success of Built for Zero, it was moved to action and joined the movement as a core corporate sponsor in 2018. 
One of the things that stood out to the company was Built for Zero's emphasis on helping communities recognize the unique needs of each individual and tailoring their solutions accordingly. The more Rocket Mortgage® learned about the heroic men and women who served their country only to end up on the street, the more the company felt inspired to share their stories and help change how people understood the crisis of veteran homelessness nationwide.
This passion led to the development of "Neighbors," a powerful new marketing campaign that seeks to change perceptions about how individuals experience homelessness. In this campaign, Rocket Mortgage® shares the stories of four veterans who experienced homelessness and were successfully housed through the efforts of their communities.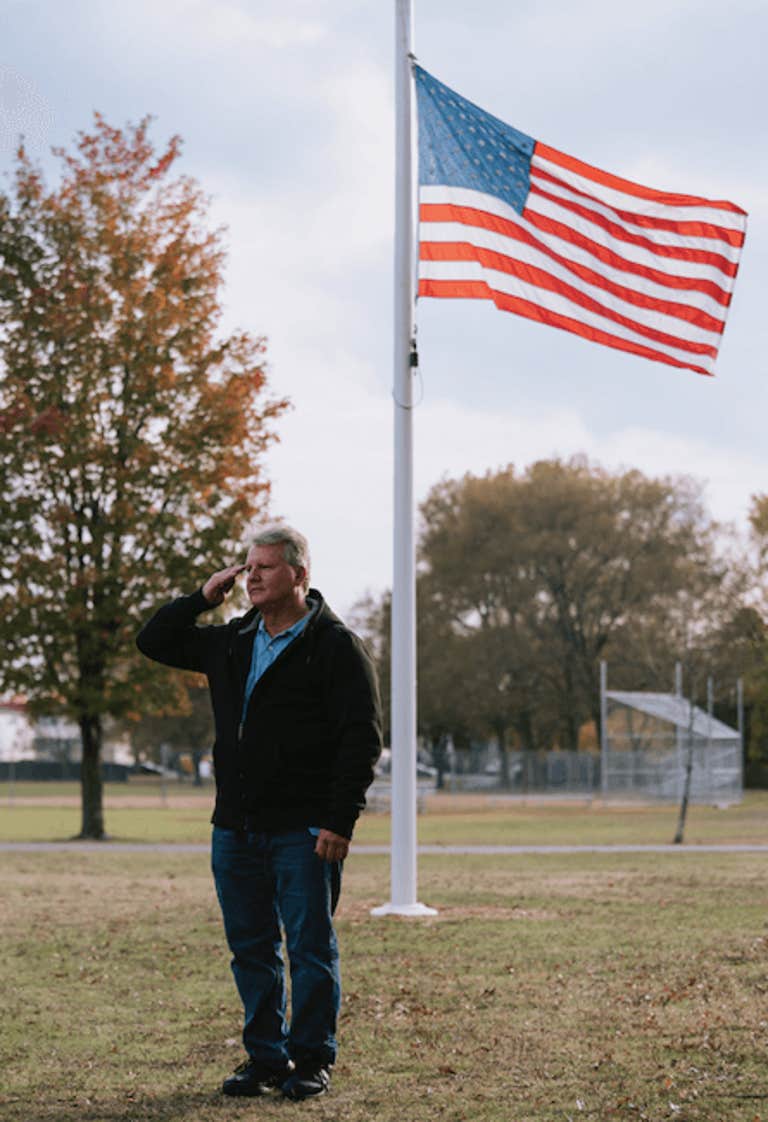 Bobby, U.S. Navy – Bobby experienced homelessness after years of struggling with PTSD following his combat service in Lebanon.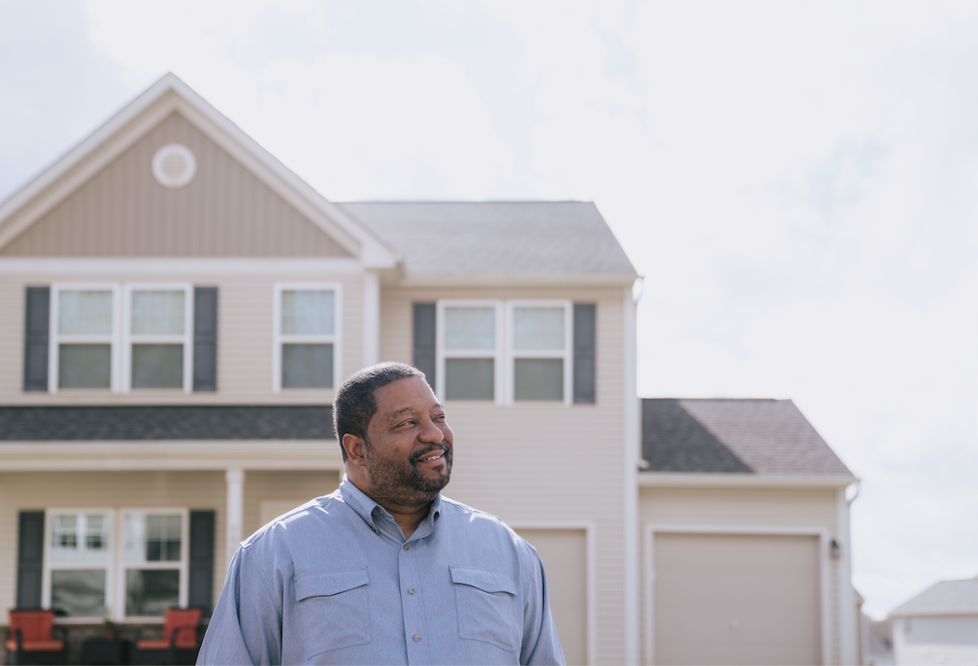 John, U.S. Navy – John struggled with addiction before, during and after his service, eventually entering into homelessness.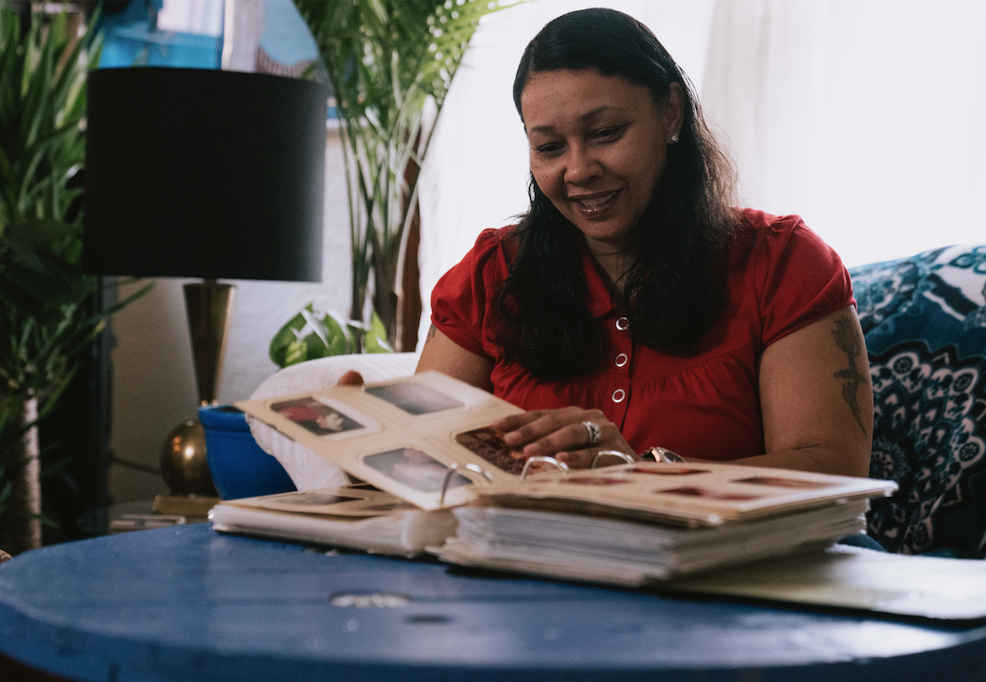 Taz, U.S. Army – A traumatic and tumultuous childhood led to Taz experiencing homelessness following her service as a diesel mechanic in the U.S. Army.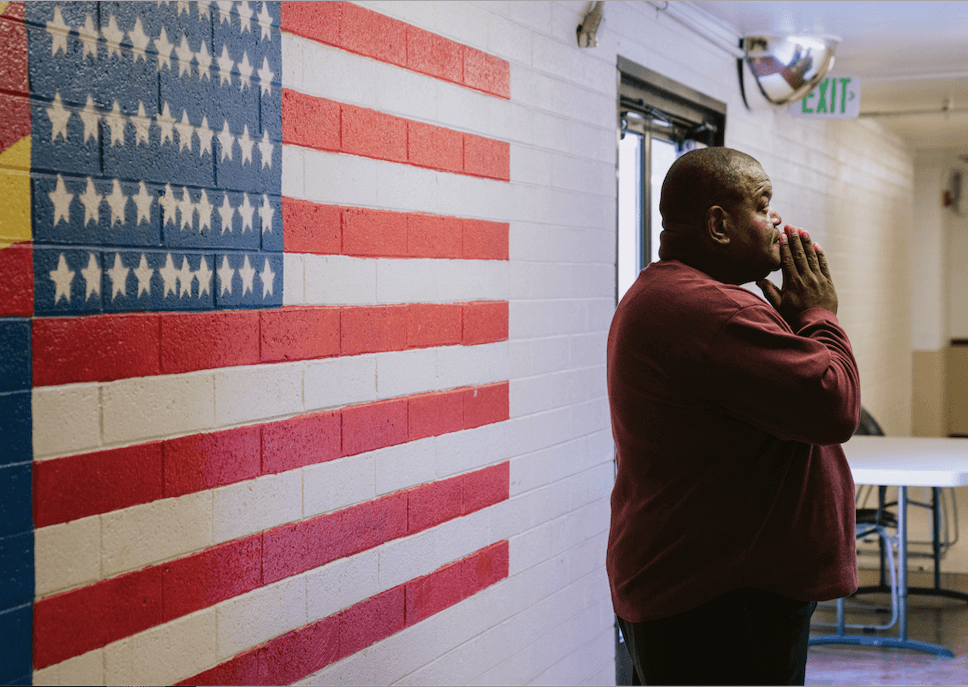 Ronnie, U.S. Marine Corps – A decorated Marine, Ronnie faced challenges transitioning to civilian life. Ronnie struggled with depression and eventually entered homelessness.
Behind each of the 71,000 veterans housed by Built for Zero communities, there is a story. It's important to hear these veteran's stories because they show that homelessness is an experience—not an identity. Built for Zero communities are proving that systems designed to end homelessness for all can ensure people are never trapped in it. 
With every veteran housed and every story of success, we're reminded that ending veteran homelessness is possible. To see all of these stories, and to see how Rocket Mortgage® is working to make sure all of our "neighbors" in the veteran community get the care they deserve, visit AHomeForEveryVet.org.
 *Based on Quicken Loans data in comparison to public data records.
Quicken Loans Inc.; NMLS #3030; www.NMLSConsumerAccess.org. Equal Housing Lender. Licensed in 50 states. AL License No. MC 20979, Control No. 100152352. AR, TX: 1050 Woodward Ave., Detroit, MI 48226-1906, (888) 474-0404; AZ: 1 N. Central Ave., Ste. 2000, Phoenix, AZ 85004, Mortgage Banker License #BK-0902939; CA: Licensed by Dept. of Business Oversight, under the CA Residential Mortgage​ Lending Act and Finance Lenders Law; CO: Regulated by the Division of Real Estate; GA: Residential Mortgage Licensee #11704; IL: Residential Mortgage Licensee #4127 – Dept. of Financial and Professional Regulation; KS: Licensed Mortgage Company MC.0025309; MA: Mortgage Lender License #ML 3030; ME: Supervised Lender License; MN: Not an offer for a rate lock agreement; MS: Licensed by the MS Dept. of Banking and Consumer Finance; NH: Licensed by the NH Banking Dept., #6743MB; NV: License #626; NJ: New Jersey – Quicken Loans Inc., 1050 Woodward Ave., Detroit, MI 48226, (888) 474-0404, Licensed by the N.J. Department of Banking and Insurance.; NY: Licensed Mortgage Banker – NYS Banking Dept.; OH: MB 850076; OR: License #ML-1387; PA: Licensed by the Dept. of Banking –​ License #21430; RI: Licensed Lender; WA: Consumer Loan Company License CL-3030. ​Conditions may apply.
Sponsored: The Daily Dot receives payment for sponsored content. Interested in promoting your brand or product? Email us at [email protected] to learn more.