If gaming is one of your fave pasttimes, you're probably always looking for ways to enhance your experience. Well, here's one way: this Ratsel Bluetooth Speaker System.
Gaming is already intense, but the powerful surround sound these high-end, German-engineered speakers provide is truly something else. Through 360W speakers and a central subwoofer, you'll hear the full spectrum of sound in profound detail. Even better, you won't have to deal with untangling cords, thanks to Bluetooth and NFC.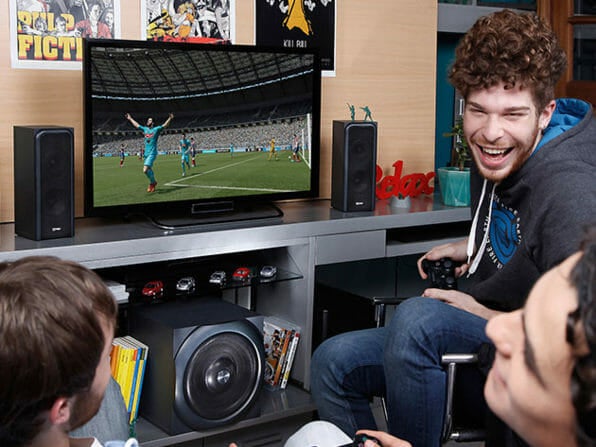 They're made of HDAA wood, which prevents any sound leakage, and a mesh speaker cover, which protects the drivers from any damage. Plus, they deliver deep bass and surround sound while maintaining their frequency outside the central axis. In other words, they'll make your games, music, or movies sound freakin' incredible.
Amp up your sound situation. Get the Ratsel Bluetooth Speaker System for $145 from the Daily Dot store — over half off the usual price of $299.99.
MORE BAZAAR DEALS: