If you've been even remotely checked into the news recently, (and it's pretty understandable if you haven't been) you may have heard about a recent ruling passed by Congress and signed into law by President Trump to allow Internet Service Providers (ISPs) to sell your browsing data and app usage to third parties without your consent or knowledge. There's some obvious significance to this: your ISP may be the company that knows the most about you, considering how much personal information passes through the internet these days.
Think of all your browsing habits: your late night searches, your research on schools and homes, even financial data and your Social Security number. That's all been entered, at some point, into a browser – which means your ISP has a record of it. Imagine next that your ISP can build an intensely personal portfolio of you based on what you're interested in, based off everything you've ever looked up, bought, or engaged with. That includes your religious affiliation, political leanings, and sexual preference. Then imagine the tangibles: the routes you routinely research to take to and from work or school, what you watch, what you listen to, what you buy.
Think of that portfolio now on the open market, being bid on by advertisers. Imagine all your private data being used to build a map around what to sell to you, and when. "What's the big deal?" you might be thinking – after all, we already get aggressively targeted by everything from sophisticated machine learning algorithms to routine email spamming techniques. But put it in perspective: people you've never met or even seen know your interests and personal information, and their express goal is to spam you into buying things. It's just a tad more aggressive than that tequila ad that seems to keep following you throughout the web.
So how can you protect yourself? Well, there are a lot of best practices, but two basic ones:
1. Make sure every site you visit (especially if you're entering a password or credit card number) is protected by HTTPS. (Check the left side of the URL bar.) Seriously, live by the green lock!
2. Use a VPN, always. This will ensure that your ISP can't even see what websites you visit in the first place.
It's important to note that HTTPS can only encrypt your activity once you're interacting with the site itself. VPNs are a more comprehensive solution because they also restrict access to the network you're browsing to far fewer people. Fewer people are using so-and-so VPN than Time Warner, don't you think? VPNs also go the extra security mile on phones and other devices you might be browsing on as well.
To help you get started, check out of a few of our VPN picks below:
1. VPNSecure: Lifetime Subscription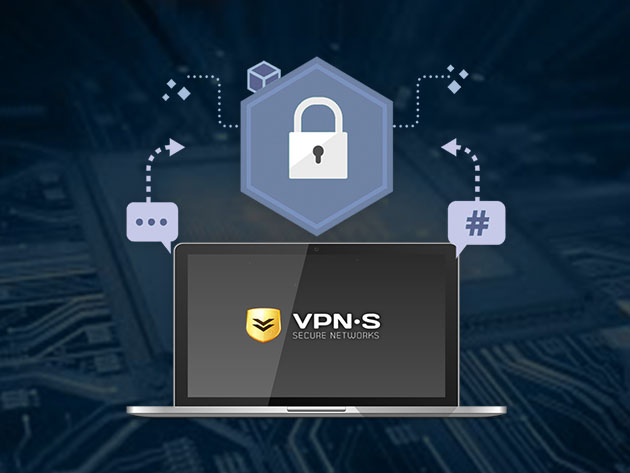 Most VPNs will make a log of your Internet activity – even then, that's better than an ISP outright selling it. But VPNSecure is different. Not only does this powerful VPN support torrents, deliver unlimited bandwidth, and boast servers in 46 countries, but it doesn't log any of your activity. So you stay 100% anonymous on the web.
Buy now: Get a lifetime subscription to this ultra-private solution for $39 – that's 91% off the regular price.
2. PureVPN: Lifetime Subscription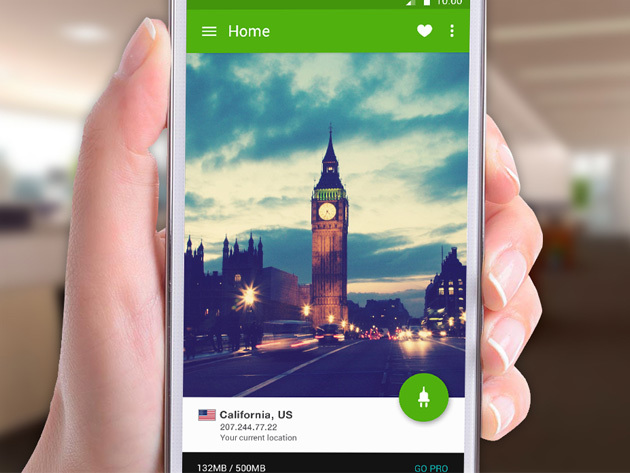 Want full coverage? PureVPN protects up to five devices simultaneously: that includes routers, gaming consoles and smartTVs. Plus, its self-managed network includes 550+ servers nodes in 141 countries – more than pretty much any VPN out there.
Buy now: Get comprehensive, lifetime protection for $89 – that's 85% off the usual price of $597.
3. Windscribe VPN: Lifetime Pro Subscription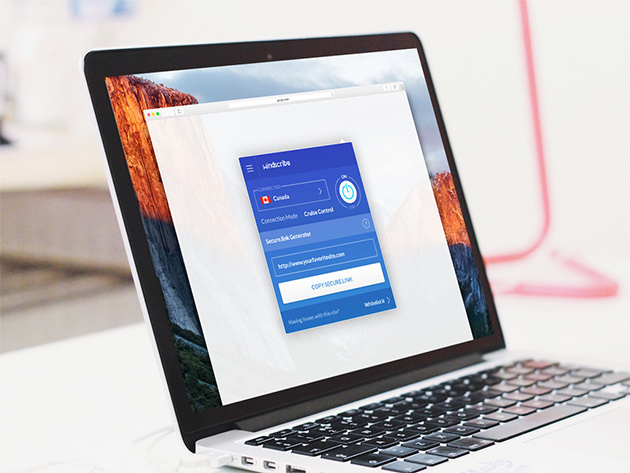 Worried your VPN company might act as a sketchy middleman and sell your data anyway? Pick a premium VPN service like Windscribe VPN – it's a Canadian company with a longstanding history of trustworthy service in a country that holds privacy to a higher standard. Yes, that really does matter when choosing a VPN. Plus, Windscribe is set and go: it runs quietly and effectively the whole time in the background, without any stressful setup.
Buy now: Get this easy-to-use VPN for life for $79 – that's 91% savings.
4. VPN Unlimited: Lifetime Subscription
One-stop-shop VPN Unlimited protects both your Wi-Fi and cellular connections, delivering unlimited traffic bandwidth and unlimited high-speed connections. And its number of servers globally is gradually ticking upwards from the current 53 locations in 39 countries.
Buy now: Rest easy with a lifetime subscription for $39 – that's 92% off the original price of $499.99.
5. Private Internet Access VPN: 2-Yr Subscription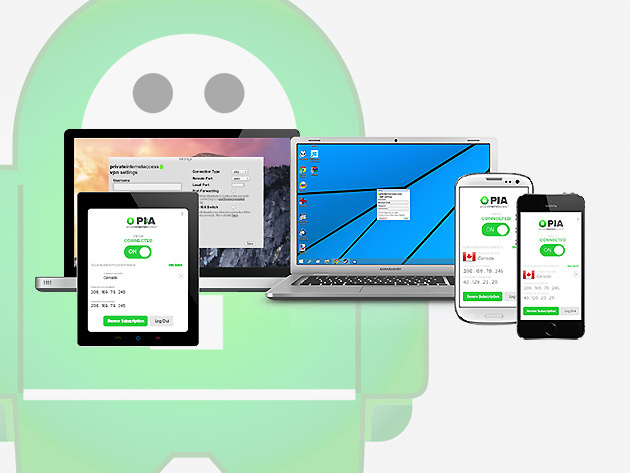 Another premium VPN, Private Internet Access VPN: 2-Yr Subscription (PIA) is an American company that protects your data, even on a public Wi-Fi connection. Not only can you protect five devices simultaneously with unlimited bandwidth, it's safe via several layers of top-level encryption.
Buy now: Mask your location and personal info for two years for $59.95 – that's 63% off the original price of $166.
MORE BAZAAR DEALS:
The Daily Dot may receive a payment in connection with purchases of products or services featured in this article. Click here to learn more.