The old saying used to be, "A picture is worth a thousand words." Thanks to social media and the proliferation of tiny cameras, a picture is worth so much more.
Smartphone cameras continue to improve in quality,  butgadgets have also stepped up their game to make taking photos easier, clearer and with more creativity. These accessories will help dedicated snappers enjoy their hobbies more.
If your photography tastes are more scenic and less populated, a good tripod is important for the shot to become reality. Huge, clunky tripods can ruin a trip in the woods by exhausting the photographer before they arrive to their location. MeFOTO has a solution, called Air.
These tripods are lightweight and use a locking technology that makes set up a breeze while still remaining sturdy. At a folded length of less than a foot, a max height of nearly 60 inches and weighing only two pounds, the BackPacker Air is perfect for outings along a trail and won't force hobbyists to choose between a stand and that extra bottle of water.
The Roadtrip Air and Globetrotter Air both are slightly longer in folded length and maximum height, but still lightweight enough to not be a burden while strolling about cities. Each Air can be used with a variety of cameras, including smartphones.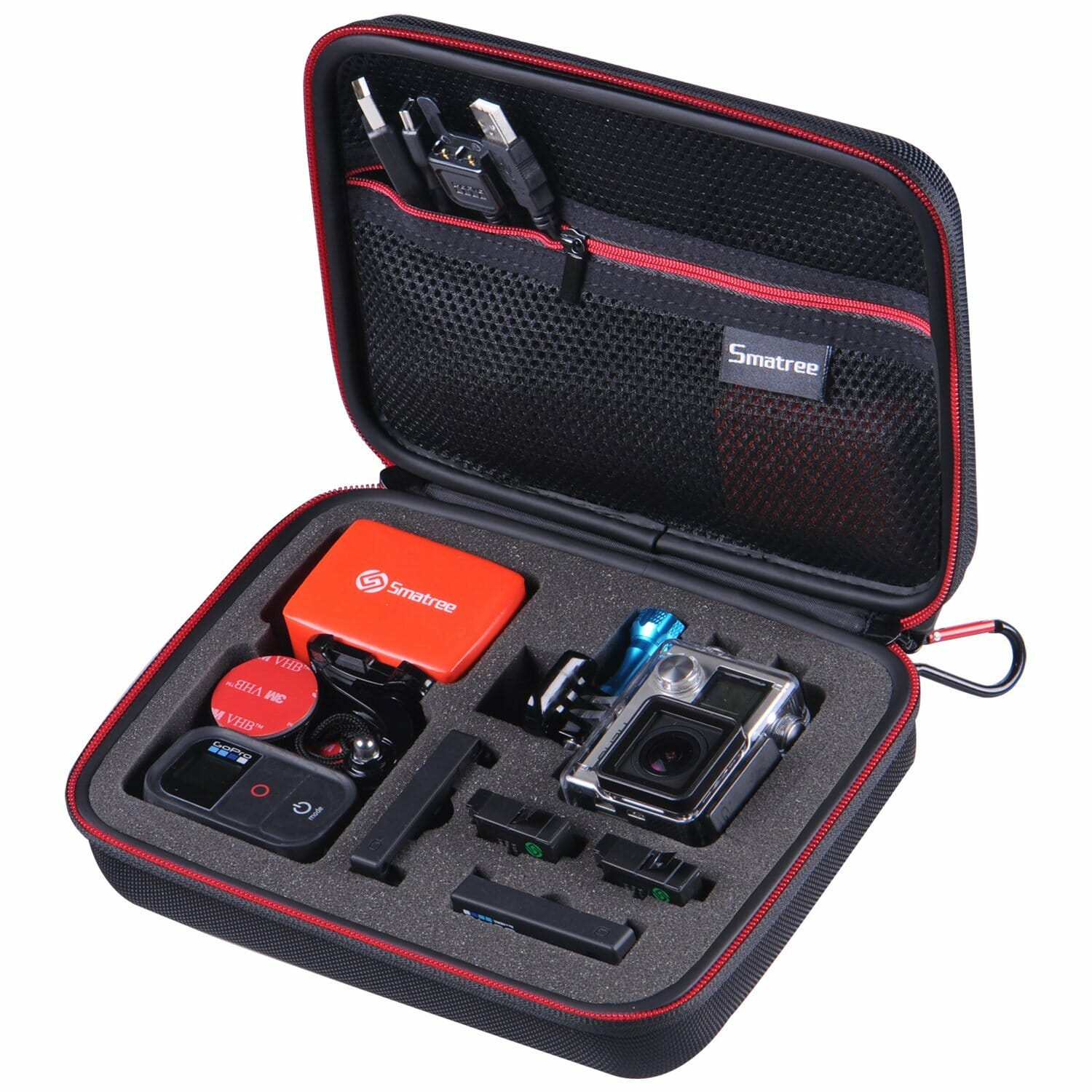 For videographers on the move, GoPros have been a godsend, providing quality images in a tiny package. Keeping that investment safe becomes paramount, both in use and transportation. When heading to a shoot, the Smatree case helps keep things organized and protected. A foam interior with shaped compartments cushions equipment from bangs and jostles that could damage the camera.
The interior of the lid has mesh pockets for cable storage and easy accessibility. They also zip shut for a secure enclosure if you decided to put something smaller or more valuable inside. The medium case has a hand strap and carabiner loop and is small enough to attach to a belt or backpack.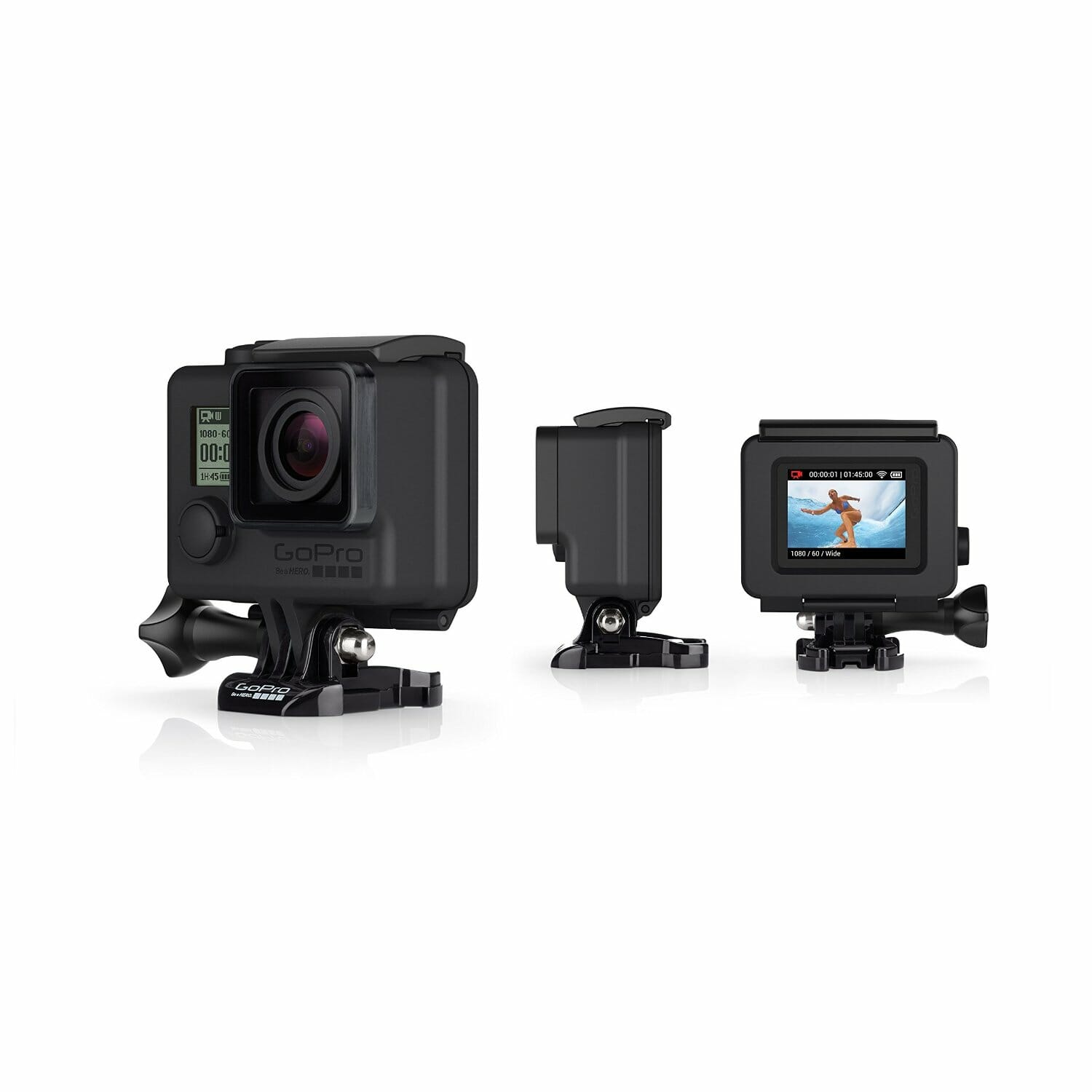 Protecting the GoPro camera during transportation is only half the battle. Keeping your photography in position during use requires something that is durable without adding a lot of bulk. GoPro's Blackout housing offers a non-reflecting, black matte finish that won't attract attention to your photography efforts. LCD concealment stickers also help keep it visually quiet by elimination reflections from the window.
The housing is waterproof to 131 feet, or 40 meters, making it great for snorkelers or kayakers. Weighing only 3.4 ounces, it doesn't add very much weight if mounting the camera on your head while biking or skiing. Plus, the black matte finish is cool if you are training to be a spy or ninja.
Drones are becoming more popular in the photo scene—and no, we're not talking about government surveillance. Taking a picture from high up captures more of the scene and keeps obstacles out of your shot.
A new flying selfie drone from IoT Group makes it easier to get vertically challenging shots. The Rova uses obstacle-avoidance technology to take the intimidating part of drone photography out of the equation.
A 12 megapixel camera that can also capture 1080p at 60 frames per second is protected by a tough frame and bumpers, transmitting photos back to smartphones or storing them on the onboard memory card. The four propellers are enclosed in the frame to prevent any snagging of fingers or clothes.
Don't count on filming an entire concert from above. The battery reportedly only last about 8 minutes per charge, but the kit comes with two, so you can use one while the other is charging.
"Beauty is in the eye of the beholder." With these gadgets to help you get the perfect shot, beauty will also be featured on your next social media post or photo gallery.
MORE BAZAAR DEALS:
The Daily Dot may receive a payment in connection with purchases of products or services featured in this article. Click here to learn more.