Costume contests only focus isn't on attire, they also consider who's got the best Halloween makeup. And since the weeks leading up to Halloween are all guaranteed costume parties, it's time you get it together.
But transforming into your desired fictional look doesn't have to be hellish and, despite what you may think, you don't need an overhaul of expensive special effects makeup. (Although you should opt for a really good primer.) From fallen angel to Wicked Witch of the West, these makeup products will help you look scary all night without giving you sticker shock.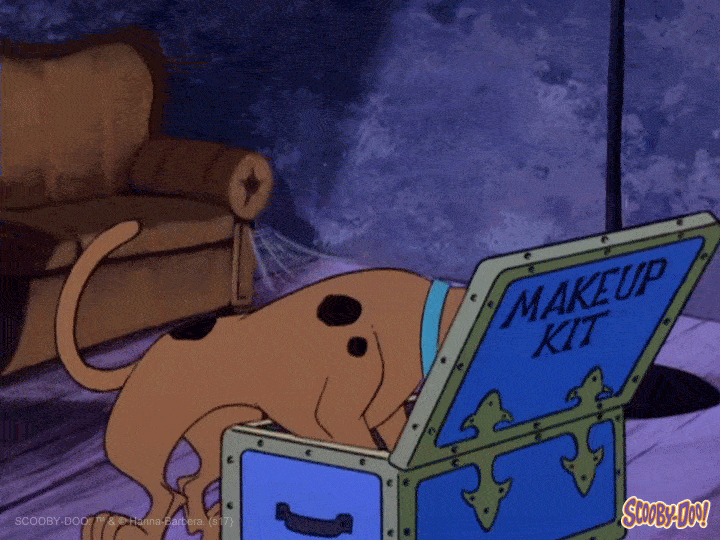 Best Halloween makeup products available online
You don't apply paint without priming first. The same rule applies to makeup, which makes a solid primer is definitely worth the splurge. Whether you're keeping with a natural skin tone or going for a more extraterrestrial appearance, if you don't start with a primer, your Halloween makeup will melt or sweat off in just a few hours. Smashbox photo finish primer is cruelty-free and doesn't contain any silicone, oil, or alcohol, so it won't dry out your skin, cause acne or make your skin feel heavy and tight. This particular primer also contains electrolytes to help revitalize your skin.
Major perk: Since the photo-finish primer is super lightweight, there are multiple ways to use it. You can spray it on before you apply, set your finished look with a final spritz, or just use it throughout the day to rehydrate and refresh skin!
Price: $32.77 (regularly $36)
Other recommendations: MILK MAKEUP Hydro Grip Primer ($40) and Tarte Double Duty Base Tape Primer ($33)
---
The Butter Gloss line comes in a variety of pigments, both theatrical tones and colors you can rock every day. You can layer these lip glosses with each other, or other makeup products to create bruises, bloody lips, fake scars, and more. And any color in this line lasts through hours of eating and drinking too (trust me, I've tried it!).
Major perk: You'll use this well past Halloween, even if you get a bold color. And unlike other mattes, it doesn't dry my lips out to dust!
Price: $4.28+
Other recommendations: theBalm Cosmetics Jour Lip Stain ($13.30) and Huda Beauty Liquid Matte Lipsticks ($32+)
---
If you've ever tried the Color Tattoo collection, there's no way you're surprised this made the list for best Halloween makeup. It's the definition of long-lasting, vivid, eyeshadow color–and I speak from experience. The line covers all your bases by offering a variety of colors, some of which you may not wear outside of Halloween but at under $10 each, you won't break the bank for it. The cream shadow works on its own or can be used as a base for eyeshadow/highlighter/lip gloss, depending on the look you're trying to achieve.
Major perk: Aside from being used on your eyelids, the Color Tattoo collection can be applied on top of (or as) foundation and worn as lipstick.
Price: $1.99+
Other recommendations: MILK MAKEUP Eye Pigment ($10+), Colourpop Creme Eyeshadows ($13.99+) and Tarte Shadow Pots ($30+)
---
Mehron is special effects makeup recognized for its outstanding durability and affordability. This year the company even designed a Resident Evil 2 Zombie Halloween Makeup Kit that comes with everything you need to go from your regular cute self to unrecognizably catastrophic–including a detailed tutorial, to make your (after) life even easier. For all other extraordinary makeup needs, be sure to take a look at Mehron's Performance and Special FX lines.
Major perk: All Mehron products deliver outstanding, concentrated color–not just the items in the collections mentioned.
Price: Varies
---
Offering vegan and cruelty-free products, MILK MAKEUP is one of my favorite brands in general and not just for Halloween. The same can be said for the company's line of Holographic Sticks–which are like tinted glitter sticks but on a whole 'nother level. This particular variation (SuperNova) is ever-so-slightly pigmented with lavender to achieve an iridescent effect.
Major perk: You can apply this wherever you feel like it–eyelids, cheekbones, chest, arms, legs, places you have skin. And after Halloween, this glitter stick can be used in place of (or layered on top of) eyeshadow, highlighter, or lipgloss for just the right amount of sparkle!
Price: $14.99
Other recommendations: Colourpop Villains Collection Body Glitter in Glitterly Obsessed
---
The best Halloween makeup for kids (and anyone, really) goes on easy and stays on all day, so it would be a mistake to not to include Prestige's Total Intensity eyeliner collection. The crayon-like applicator goes on smooth and provides you with excellent precision, so even if you're not a professional winger of eyeliner, you'll be able to fake it 'til ya make it!
Major perk: Cruelty-free and tested by dermatologists, this eyeliner is free of harsh chemicals like parabens, available in a variety of colors (both bold and casual) and it won't transfer onto your clothes!
Price: $5.40+
Other recommendations: Huda Beauty Lip Contour Matte Pencil ($12.75+)
---
Gold highlighters are one of the best Halloween makeup products for two very important reasons: they accentuate your already pretty face while adding a warm tone and are so versatile anyone can wear them–from witches and lions to fairies, angels, and cartoon characters. Apply it freely on your cheeks, eyelids, lips, chest, wherever you'd like to glow!
Major perk: Not a fan of sparkles? Gold highlight makes a super lightweight, comfortable dupe!
Price: $9.08
Other recommendations: FENTY BEAUTY Killawatt Freestyle Highlighter in Trophy Wife ($36.99), stila Heaven's Hue Highlighter in Brillance ($28.74), and TOO FACED Love Light Prismatic Highlighter (on sale for $13.62, regularly $30)
---
Is any Halloween Makeup look really complete if you haven't been brushed with a bit of fairy dust? The answer is no. And with Lime Crime's Diamond Crushers line, you can bedazzle your lips with glitter that goes on wet and dries in seconds so it stays smooth and shiny all day long.
Major perk: Since this line is so pigmented, you can apply this as eyeshadow and not worry about forfeiting concentrated color for some sparkle!
Price: $20
---
Even though you can use your regular facial primer to line your lids, if you're using dark shadows (which is common with Halloween makeup) it's best you start on a dark base. Otherwise, you may end up looking "patchy," as the lighter shade of your lid peeks through the concentrated color. PEEK makes a great black primer that goes on grayish, but if applied in layers could be used on its own as a black shadow.
Major perk: Pucker up–this makes a great base for black lipstick too!
Price: $18.50
---
As one of the most popular makeup brands, it's no surprise that the company's brow pomade made the list of best Halloween makeup. A tub of this stuff will last you at least about a year (approximated from my own experience). And unlike other brow pomades, this one doesn't go on goopy! Meaning your natural hairs still have a chance to show off their texture, instead of becoming a blob of concentrated, waxy, color. So if your costume requires thicker brows, a mustache, stubble, whiskers, or any other type of facial hair this should be your go-to.
Major perk: It's WATERPROOF!!!!! So you can dance and sweat all night without fear of smudging–just keep your hands off the brows until they've fully dried and the pomade has set.
Price: $18
Other recommendations: Chella Eyebrow Pencil ($19.99)
---
Like paintbrushes, makeup brushes differ in purpose and higher quality brushes do a better job, but that doesn't mean you have to splurge on expensive brushes. One of my favorite brands is actually sold in Harmons, Walmarts, and Targets all over the USA and have a price point under $15 (on average, depending on the kit). EcoTools makes brushes that work like the expensive professional brushes, only for a quarter of the price! This five-piece brush set has everything you need to transform you from beautiful, makeup-less, human to soul-less zombie in minutes.
Major perk: EcoTools is earth-conscious. So their products are made from recycled materials, rolled cotton, hemp, and sustainable bamboo.
Price: $2.99+
MORE BAZAAR DEALS:
The Daily Dot may receive a payment in connection with purchases of products or services featured in this article. Click here to learn more.