Wondering about the best graduation gifts for young people on the verge of adulting? Nab one from our curated list and ensure that they don't end up unwrapping a clunker.
Gifts for graduates that you can find online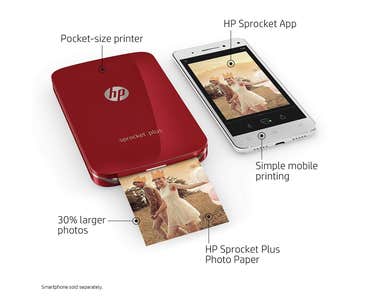 Give them a way to keep memories alive long after graduation with this portable photo printer. Using a smart device and the HP photo printing app, this lil gadget will turn any digital frame into a 2.3 x 3.4-inch photo or sticker!  
Price: $99.95+
Whether they're an avid traveler or just have a long commute on public transit, every new grad could make good use of a solid minimalist backpack like this one by Incase. It features multi-pocket organization, is large enough to put a laptop in, and since it's designed with heavy-duty ballistic nylon, this baby is built to last. 
Price: $119.95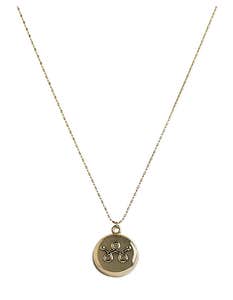 In case of an emergency, all one has to do is press this Bluetooth-powered necklace and an alert will be shared with your emergency contact notifying them of your exact location using GPS coordinates. You can also choose to have your alert shared with 911 responders, all you need to do is register your device with the free smart device app. And since it uses a disposable cellphone battery to power-up, there's no need to charge the necklace–just remember to replace the battery once a year! 
Price: $129
Face it: your grad doesn't need a big oven to themselves. Lucky for them, this toaster oven is a tiny powerhouse. It heats up fast while being totally energy efficient. Not only can your foodie grad roast an entire chicken, beef, or pork roast, they can toast up to six slices of bread. It can even fit a massiv12-inch pizza! It's a great kitchen appliance for grads in the transition from dorm room to "normal living area."
Price: $104
Even grads that hated school will eventually get wistful for their college days. And what's more reminiscent of years of study than the smell of a pile of new, over-priced textbooks? This candle smells like that, along with cherry blossoms and stone buildings. You know, college stuff. Unlike a Gender Studies textbook, this candle is totally affordable. This company even makes scents for all the states and major US cities! 
Price: $9.95+
Send them off into the workforce with their very first office-only mug. The graduation cap actually works as a lid, safeguarding them (and their work) from spills while keeping the beverage nice and toasty. And if you're feeling extra generous, stuff it with their favorite candy, tea, or a gift card to their favorite snack shop and you've practically won Gifter of the Year!
Price: $19.99
After years of sitting in the classroom, their back has taken a serious toll. Better their health by helping them improve their posture with this smart device that vibrates every time they slouch. 
Price: $79.95+
Grads may know tons of fancy book learning but can occasionally stumble when it comes to old-fashioned handiwork. No worries! Sugru is totally user-friendly with those who squirm at the thought of picking up a hammer. This moldable glue is ideal for a slew of home DIY projects and fix-it jobs. It bonds to glass, ceramic, wood, metal and even most plastics, and is almost completely weatherproof. It seals, it bonds, and it fixes. Plus, it's fun to use. If your grad can use Play-Doh, they can use Sugru.
Price: $16.25 (regularly $19.99)
The latest Nintendo console isn't just a joy to behold, it's a cultural touchstone. Finally, there's a way for your grad to play Zelda, Mario, Splatoon, and soon, Super Smash Bros. anywhere. When the Switch is in its dock, it's an awesome home console for the entire family to enjoy. But the selling point for this baby is that it can be played on the go. Each console comes with a dock and two Joy-Cons to play right out of the box.
Price: $299
Everyone knows grads are fueled by ample amounts of coffee. But why should they shell out money anytime they need a caffeine fix? The miracle machine is like a live-in barista. Using pods, a simple click of a button makes espresso shots or full cups of coffee. All they need is a little dairy and some flavored syrups before they completely break up with Starbucks.
Price: $134.98 (regularly $149.99)
No, it's not a moon. It is in fact, a Bluetooth speaker shaped like the death machine from the original Star Wars. It delivers 360 degrees of uncompromising sound quality for up to five hours on a single charge. Unlike other Bluetooth speakers, it floats on its platform as if it were in orbit. What's keeping it up? Is it the Force? Who knows, but it's definitely the most amazing speaker on this side of Dagobah.
Price: $179+
Usually, you don't know there's something wrong with your car until a dashboard light comes on or the car stops working altogether–both of which can be very costly scenarios. FIX OBD-II aims to change that by working to address the "health" of your car and diagnose possible issues before they escalate to an expensive experience. 
Price: $59.99+
Not sure whether your grad needs a netbook or a tablet? Don't settle for either – get them both! Luckily, the ASUS Flip Chromebook is a twofer. It comes with 4GB of ram and operates as a dedicated internet surfing and professional work machine. When it comes to chilling, they can transition it into a tablet with a working touchscreen and webcam. It works for up to nine hours at a time with a single charge.
Price: $349 (regularly $369)
Before your grad dives headfirst into the real world, there's a good chance they'll be traveling abroad. Why not send them off in style and security with a Samsonite luggage case? This 28-inch beast is lightweight and built with total mobility in mind when your grad is zipping through TSA. The side-mounted locks ensure nobody will have access to your belongings when traveling. It's also available in seven colors.
Price: $102 (regularly $219.99)
No matter what generation grads are from, nobody is safe from the clarion call of nostalgia. Sometimes, even tech-savvy grads need to take a picture on something that isn't a smartphone. This 10-megapixel camera develops instantly, just like in ye olde days. Don't worry, there's a slot for a micro SD card for grads to save photos to, in case the charm of instant gratification wears off.
Price: $65.99
Nothing makes a grad entering the workforce more desirable to employers more than flexibility. With this multi-function desk pad, the world is their office. Once it rolls out, your grad-turned-dutiful worker will have a 31 x 15-inch workspace for their laptop, mouse, and other office accouterments. It's waterproof so it protects from the occasional spills when your grad is hitting their deadline. Best of all, once work is done, all they have to do is roll it up. It's available in five bold colors to match any aesthetic.
Price: $14.99
Instead of buying your grad a new bed, just upgrade the one they have. This charcoal memory foam mattress makes even the dingiest mattress new again. The four-inch-thick hypoallergenic memory foam resists bacterial growth and regulates moisture and temperature. Plus, simply laying on one melts away pressure point pain after a long day, while supporting the lower back allowing the spine to stay neutral. Not to mention, it's cheaper than a new mattress.
Price: $104.99+
Help your grad lose that college flab without having to shell out cash for a gym membership. Using a tool that tucks away under a bed, they can burn away fat and tone muscle in only eight minutes a day. Yes, it's made with crunches in mind, but there are eight workouts with three resistance levels. There's even a companion DVD with exercises to inspire your grad to get active.
Price: $59.99
The red Solo cup is a college mainstay, but your grad can do better when it comes to getting toasted. This cup is not only environmentally friendly, but it's also super fancy. The plated steel keeps cold drinks cold and hot drinks hot. It can hold up to 16 ounces of refreshing liquid and is available in Gold, Copper, and Rainbow plated offerings. Fancy!
Price: $14+ (regularly $16)
Wiping is so last century. Millennials know this. Every toilet deserves to be upgraded into a bidet with this simple accessory. Once installed, washing up after your grad does their business will feel as if they're in a penthouse suite. In France! With only a month or two of use, it will become a massive investment, considering your grad won't be spending all their extra cash on piles of toilet paper. Plus, the chrome plated knobs make this accessory sleek AF.
Price: $30+
MORE BAZAAR DEALS:
The Daily Dot may receive a payment in connection with purchases of products or services featured in this article. Featured items are sponsored and The Daily Dot receives payment. Click here to learn more.