It's strange how the concept of "porn sites for women" became its own genre of sexually explicit material when, frankly, the only differentiating factor between it and mainstream porn is how it portrays women and members of the LGBTQ, nonbinary and gender-nonconforming communities. This absurd schism has caused all nonviolent, sex-positive depictions of female pleasure and eroticism to be deemed only "for women," when really this should be the foundation of all pornography.
How is mainstream porn not sex-positive?
Porn is just sex on film, so how could it not be sex-positive? To understand this, you'll have to understand what we mean when we say sex-positivity.
In its most basic terms, sex-positivity is a social movement seeking to rewrite how people view sex by promoting open and progressive attitudes towards the act and how we approach it. For example: if a dude announces he just had a threesome or has slept with a dozen people, he's told he "scored" and is hailed royalty. But if a grown-a$$ woman does it, she's slut-shamed for all of eternity and bullied into believing that her vagina must be "loose" (just, no). She's also taught to believe that she is solely responsible for her own pleasure, as well as her partner's (*eye-roll*). It's sexist, misogynistic double standards like these that the sex-positivity movement aims to replace with healthy, fact-based opinions.
The porn industry has profited hugely from the shame that still lingers around female sexuality, and scripted sex is often ripe with it. This continues to serve the male gaze and feeds the idea that sex is a "man's sport" by only focusing on male pleasure, which for some reason is spearheaded by depictions of aggression and violence–but for what reason?
DJ Anderson, a biologist at the California Institute of Technology, ran a study on male mice and fruit flies and learned that reactions to both violent and sexual stimuli come from the same group of neurons. Supposing human brains work the same way, then one can assume violence and sex sell solely because of an antiquated neurological response. Despite this possibility, porn companies continue to flood the gates with depictions of aggressive and sometimes extremely violent sex–even though it's become clear that more people than ever before are looking for sexual content where women are treated like humans rather than bags of meat.
The reason why sexist porn still exists is that profit margins are prioritized over ethics. Luckily, there's a very simple solution to this problem–stop supporting the websites that don't produce or source sex-positive porn. As the advertising revenue dries up with the audience, so will the idea that sex is only good if someone is coerced out of their comfort zone, denied an orgasm (but not in a hot BDSM way), or objectified. So if you're ready to join the leagues of people looking to dethrone mainstream porn ideologies, consider supporting one of the more sex-positive agencies listed below.
Most Popular and Recommended 'Porn for Women'
If you're familiar with Bellesa it shouldn't come as a shock that we've included it the best free porn sites for women (the site's tagline is literally "porn for women"). Founded with the intent to provide users with free erotic content that highlights female sexuality, Bellesa is your number one place to go for free porn, erotic stories, live cams, and even sex toys!
Joining is free, as is most of Bellesa's content. However, if you want access to longer porn videos or Bellesa Films you'll have to upgrade to a paid membership.
| | |
| --- | --- |
| Trial | $2.00 |
| 1 week | $7.00 |
| 1 month | $24.99 |
| 1 year | $119.99 |
---
Look, I really hate recommending free porn tube sites. The content is usually free because it's pirated, meaning that the stars and production crew don't get paid for their work. This MindGeek site has a very un-sexy reputation for shifting the responsibility of regulating stolen content onto creators and a convoluted system for ensuring the removal of any copyrighted content. Despite these practices, being owned by the largest adult entertainment conglomerate means that many performers find it more beneficial to work directly with PornHub as verified users.
If you choose to cruise PornHub for your "porn for women" needs, choose to watch porn made by verified users. Performers who are verified and participate in PornHub's Amateur Program make their money based on ad revenue per every 1,000 views. These rates are usually between $.60-$.80, so an active fanbase is essential to success. Give a thumbs up to videos you enjoy and follow their creators, and tip them using the site's tip feature. Pornhub is offers users free 7-day access to its premium subscription, giving you access to exclusive videos with much higher model payout– an average of $45 for every 1,000 views. The site itself is easy enough to navigate, but be prepared: premium or not, finding something you enjoy may take some time, and I recommend trying variations in your search. PornHub is like a thrift store for smut films: you're gonna have to sift through a lot of junk if you want to find a gem.
| | |
| --- | --- |
| 7 days | Free |
| 1 month | $9.99 |
| 12 month | $95.88 |
---
AdultTime is on its way to becoming a household name in porn. The site collects high-quality films from major studios all over the internet and puts them into an easy-to-navigate interface, earning it the clever comparative nickname "the Netflix of porn". Many of the sites featured studios are owned by trailblazing women in the industry, so whether you're looking for the tattooed alt-babes from Burning Angel, kink-lite from Deeper, or cinema-quality sex positivity from Joybear, AdultTime is a perfect one-stop-shop and a friendly addition to your monthly streaming budget. The site also features original binge-worthy narrative content, like feminine-centric narrative genre channels like the nostalgic 80s-themed GirlCore or the erotic queer drama Teenage Lesbian.
AdultTime does a particular service for viewers looking for women-centric content in the docuseries How Women Orgasm and The Oral Experiment, both of which highlight the female orgasm. While the site includes original content that is body inclusive, like Shape of Beauty, and gender inclusive, like Transfixed, these series are separate from the sites specifically girl-centric content, which has the effect of othering the transfeminine and body-diverse female experience. The site offers a lot in the field of representation, but could move forward into the future with more inclusion (much like the porn industry as a whole.)
---
Lust Cinema was Erika Lust's first sex-positive project, launched in 2010. The site doesn't organize its porn like most other adult sites do. Instead of categories, users will experience a movie-roll type scroll bar that features all of the site's newest uploads. Each erotic film summary includes a bio for the producer and all actors involved, which makes it super easy to find and follow the work of your favorite NSFW artists.
---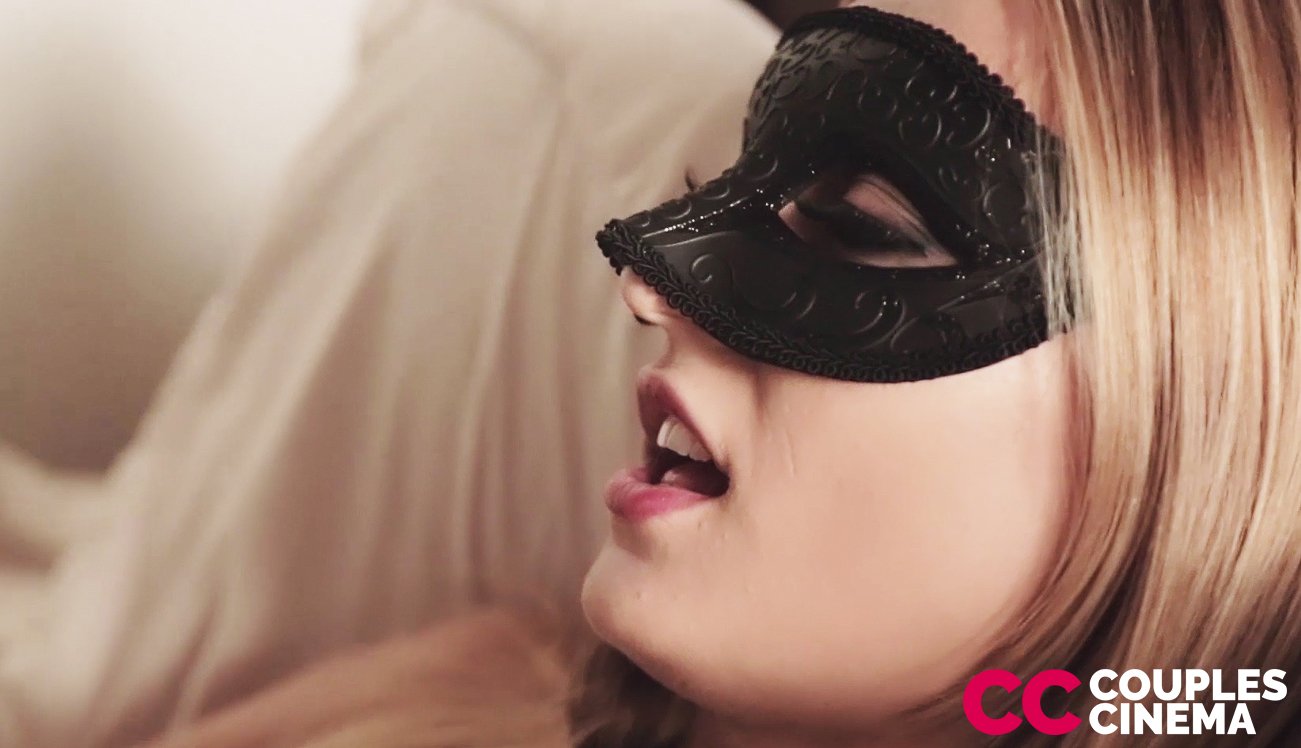 The difference between erotica and porn is often just pretention and intention. Take the artists making gay porn for couples at Couples Cinema. These creative, eroticism-first adult films are made by the indie directors of adult cinema. You can expect to see thoughtful camera angles and compelling emotional stories along with your orgies and cumshots.
This budget-priced site offers hundreds of films from a wide range of filmmakers. We suggest couples start with the aptly named Couple Fantasies films. They have the hottest performers, and their commitment to storytelling adds a relatable spark for new porn fans.
| | |
| --- | --- |
| 1 month | $9.99 |
| 3 months | $24.99 |
| 12 months | $99.99 |
---
Indie-heads will appreciate PinkLabel since it offers a ton of ethical porn for women, the gays, and even does a fantastic job at making sure nonbinary and gender-nonconforming folk have representation too. So you can expect to see names like Max Disgrace, Petra Joy, Erika Lust, Bleu Productions, and Shine Louise Houston. PinkLabel.TV's Netflix-style layout also makes it super easy for couples to find the perfect porn for them.
PinkLabel.TV offers a few ways to buy: you can either purchase a video for just over $5, snag a two-day rental for just over $3 or you can stream as much as you'd like for free with a PinkLabel+ premium membership.
| | |
| --- | --- |
| 1 Month | $25 |
| 3 Months | $69.99 |
| 12 Months | $119.98 |
---
Lustery is a site that collects videos from real-life couples. The sex isn't usually as acrobatic as produced porn, though some people will surprise you. Lustery videos are great because they're far more intimate, erotic, and realistic than traditional porn.
There are no scripts, far less sexist, racist, or fetishizing POVs, and only real couples. If you've never watched amateur porn or visited submission-based porn sites before, you're missing out. Without a cameraman and blinding, unrealistic lighting, everyone involved in a scene is truly in the moment. You'll find a lot of variety here, too, from kinky or sweet couples scenes to threesome scenes with remarkable cinematography.
| | |
| --- | --- |
| 1 Month | $25 |
| 3 Months | $45 |
| 12 Months | $96 |
---
Sssh.com features a diverse display of subject matter focused around vulva pleasure and intimacy. Sssh also offers educational series, vintage porn, and rich original content with an indulgent romance-novel vibe.
In addition to beautiful video content, you can find written content discussing any number of sex-positive topics, which are contributed by both experts and readers. With the wealth of content available, viewers will definitely get their money's worth. The offerings at Sssh are fanciful, a little cis-normative, and could stand for more body diversity, but still highly imaginative and enjoyable.
---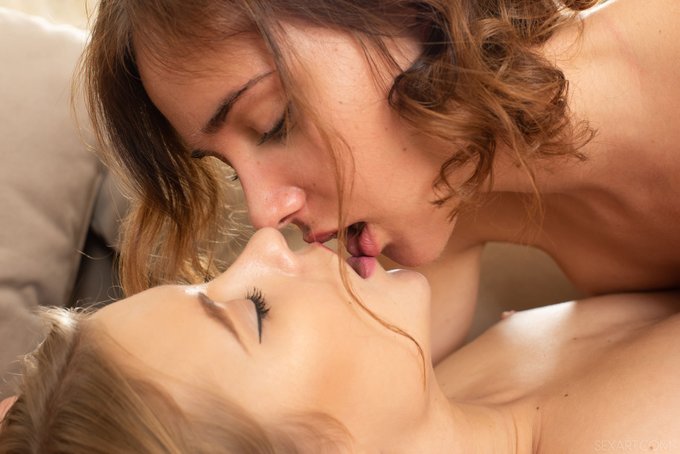 Born from the same minds as the soft-core porn supersite MetArt, SexArt is a hardcore glamor porn site that focuses on artistically thoughtful adult content (including creampie porn). New content is shot in pristine 4K and features 50MP photos from each shoot so you'll never miss an inch of these performer's bodies. SexArt scenes have beautiful sets, indie film-esque direction, and an explicit focus on story-driven sex. There are some older scenes that are only HD, but you'll be too busy to care. There are already over 1,000 scenes on the site, with four videos added each week. We particularly loved SexArt's navigation, which makes it easy to find scenes that meet your interests using tags.
| | |
| --- | --- |
| 1 month recurring | $25 |
| 1 month flat | $40 |
| 12 months | $100 |
---
Unlike other erotic porn sites for women, MakeLoveNotPorn focuses on celebrating real-life sex. So instead of sourcing performers to sell scripted sex, MakeLoveNotPorn sources real sex tapes from people all over the country. MakeLoveNotPorn doesn't consider itself a porn site, but the world's first social sex video-sharing platform with a commitment to promoting and instilling positive sexual values and sexual behavior.
MakeLoveNotPorn is free to join and currently doesn't offer any paid membership options but with rentals for individual videos only setting you back $5/pop, you won't really need a subscription rate.
| | |
| --- | --- |
| Per video | $5 for 3 weeks |
| 5 videos per month | $10 |
| 30 videos per month | $30 |
| 50 videos per month | $50 |
---
Four Chambers is a stunningly filmed and very unorthodox take on the presentation of modern porn. Created by adult film star Vex Ashley, whose background in photography influence the site's edgy aesthetic, each film's features sharp color and light contrasts, visceral closeups, and narratives dripping with mythological or religious imagery. Between highly stylized videos and photosets, this site will get you the most artistic flair for your dollar.
---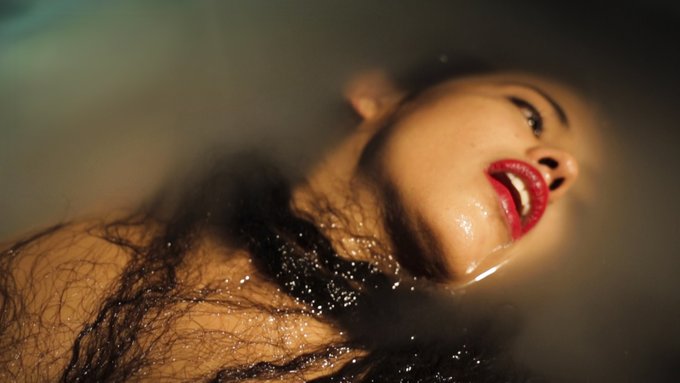 Bright Desire considers itself "feminist porn for women and men," and it wouldn't be wrong. It's a place where porn and art collide, fully capturing the ins and outs of sex–including the stuff other mainstream porn sites neglect, like intimacy, pleasure, laughter, connection, fantasy, and fun! Although the site definitely focuses on heterosexual sex, it's working to be more inclusive by featuring a variety of adult content that includes all orientations.
| | |
| --- | --- |
| 1 Month | $22.95 |
| 3 Months | $37.95 |
---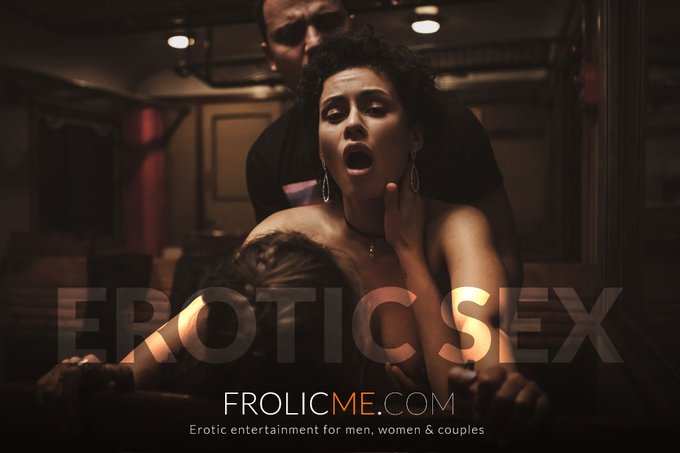 One of the most loaded porn sites for women, men, nonbinary and gender-nonconforming folk, FrolicMe offers everything from short clips to movies, NSFW photos to audio porn, and even smut. But all this good does come with a price (literally): even though FrolicMe offers users some free content, you will have to pay for full access to videos, audio porn, full-size HD photos, and collections. However, this particular site is significantly more affordable than other premium porn sites, so as far as accessibility comes, we really can't complain.
| | |
| --- | --- |
| 7 Day Trial | $6.35 |
| 1 Month recurring | $12.75 |
| 1 Month flat | $29.35 |
| 12 Months | $51.10 |
---
Ersties.com is all about providing real porn made by ladies. We'd consider this one of the best amateur porn sites for women, gays, and really any adult looking to enjoy amateur sex in the form of downloadable photos and HD videos. The site is constantly updating its content (new uploads 5x a week!) and even goes a step further than any other site by providing users access to interviews with the girls on film!
| | |
| --- | --- |
| 1 Month | $35 |
| 3 Months | $45 |
| 6 Months | $84 |
| 12 Months | $132 |
---
ManyVids hosts videos and content made by the performers themselves. This website does it all: videos, photosets, live cams, panties, and options to directly support performers' personally through gift or tip. Since the site was founded by a sex worker, it holds itself to a higher standard than most mainstream tube sites, actually screening for pirated content. This leaves you free to browse its breadth of group sex videos with a light conscience.
ManyVids performers range in diversity due to its user-submitted content, and the videos often strike a beautiful balance between professional skill by performers and amateur reality vibes. Most of the videos are clearly made in users' homes rather than in a studio, so there's authenticity present throughout the site. ManyVids is also much tidier and easier to navigate than, say, PornHub or other porn sites hosting user-submitted videos.
| | |
| --- | --- |
| Single Video | Varies |
| 1 month | $29.99 |
| 3 months | $44.97 |
| 12 months | $119.88 |
---
---
The Daily Dot may receive a payment in connection with purchases of products or services featured in this article. Click here to learn more.