If you're looking for the best anal lube, you've come to the right place.
Just like any other intimate accessory, there's no one-size-fits-all approach to finding the right lubricant. It comes down to a combination of factors, but for simplicity's sake I'll only list the major ones:
Any potential allergens
Whether or not you're using condoms and/or sex toys
Your budget
So in order to find the best anal lube, read the guide below. This way you'll not only find the leading lube according to reviewers but the perfect pick for you – period.
Best anal lube for raw action
Before you get jiggy with it, you gotta get comfy. And that means by starting small, like with a finger – just not the thumb, please.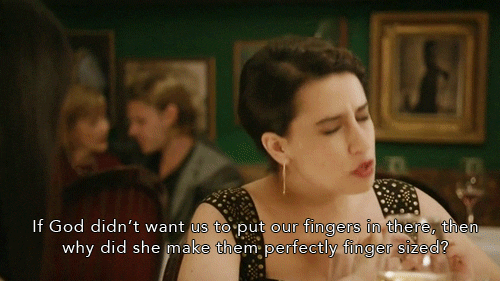 Maybe you're already comfortable enough with your partner to know that there's no risk of STIs, in which case you're not using condoms. Regardless of the reason, if you're going raw, you'll want something thick and moisturizing. This is why many people opt for something silicone-based. Believe it or not, there's actually simple and natural lubes – like certain food-grade oils – that'll do the trick!
However, not all oils are created equal, which is why we don't recommend using refined oils or petroleum jelly. So what can you use? Keep scrolling.
P.S. It's important to note that natural oils like these can damage and break latex, and can't be used with silicone. So keep them away from your condoms and toys!
Almond oil is known for its super moisturizing abilities, which makes it a great natural lube. It's also naturally scented so it smells great! But its best quality by far is that it won't leave behind any residue or damage your sheets.
Price: $2.59
The only natural lube better than almond oil is coconut oil. That's because it actually helps prevent yeast infections – unlike refined oils and commercial lubes that contain glycerin. And just like almond oil, coconut oil is naturally scented, slightly flavored, and won't ruin your bedding.
Price: $5.40
Best anal lube for sex toys and condoms
Just as natural oils can be harmful to latex and silicone, silicone-based lubes will destroy your silicone sex toys. But that doesn't mean you can't lube up your toys – after all, what sense would that make? So before you get to strokin' your silicone strap-on, make sure you're lathering it in something water-based! You can find the most popular recommendations listed below.
Unlike other commercial lubes, Astroglide's doesn't contain any petroleum or hormones. It's latex safe, won't leave behind any sticky residue, and makes everything taste like strawberries!
Price: $6.51
This top-selling lubricant is designed to provide a silky smooth, comfortable glide without any residue. It's water-based but formulated using plant-based glycerin. Meaning, if you're someone who's prone to yeast infections, you might want to try something else.
Price: $21.99
Sasmar is another great pick because it's paraben-free and safe to use with condoms and toys. It's also available in a variety of flavors! Choose from melon, strawberry, classic, original, warming and more.
Price: $9+
Best anal lube for everything else
Whether it's your first time or you just want some extra cushion, silicone based lubes are your friend. Since most silicone mixtures contain Dimethicone, Dimethiconol, and Cyclomethicone, they tend to be thicker than both water-based and natural oil lubricants.
Made using the highest grade silicone, Wet Platinum was designed to leave your skin feeling smooth, never sticky. And since it's registered as a medical device (unlike most other sex toys and accessories) it's been FDA-approved.
Price: $7.64+
This silicone-based lube is paraben and glycerin-free, making it the ideal choice for anyone with sensitive skin or those of us unlucky enough to suffer from chronic yeast infections. Additionally, it's odorless, won't stain and has also been approved by the FDA.
Price: $14.95
MORE BAZAAR DEALS:
The Daily Dot may receive a payment in connection with purchases of products or services featured in this article. Click here to learn more.