As the summer months begin to dwindle and precious daylight time shrinks, it is good to get a dose of light whenever we can. The Beddi Glow alarm clock will start you off on a good note by waking you up with a soothing light show (and some music of your choosing!).
The Beddi Glow is 25 percent clock, 25 percent speaker, and 50 percent mood light, but the whole package fits neatly on a bedside stand without too large of a footprint. Everything is controlled through the Beddi app and is very intuitive to use.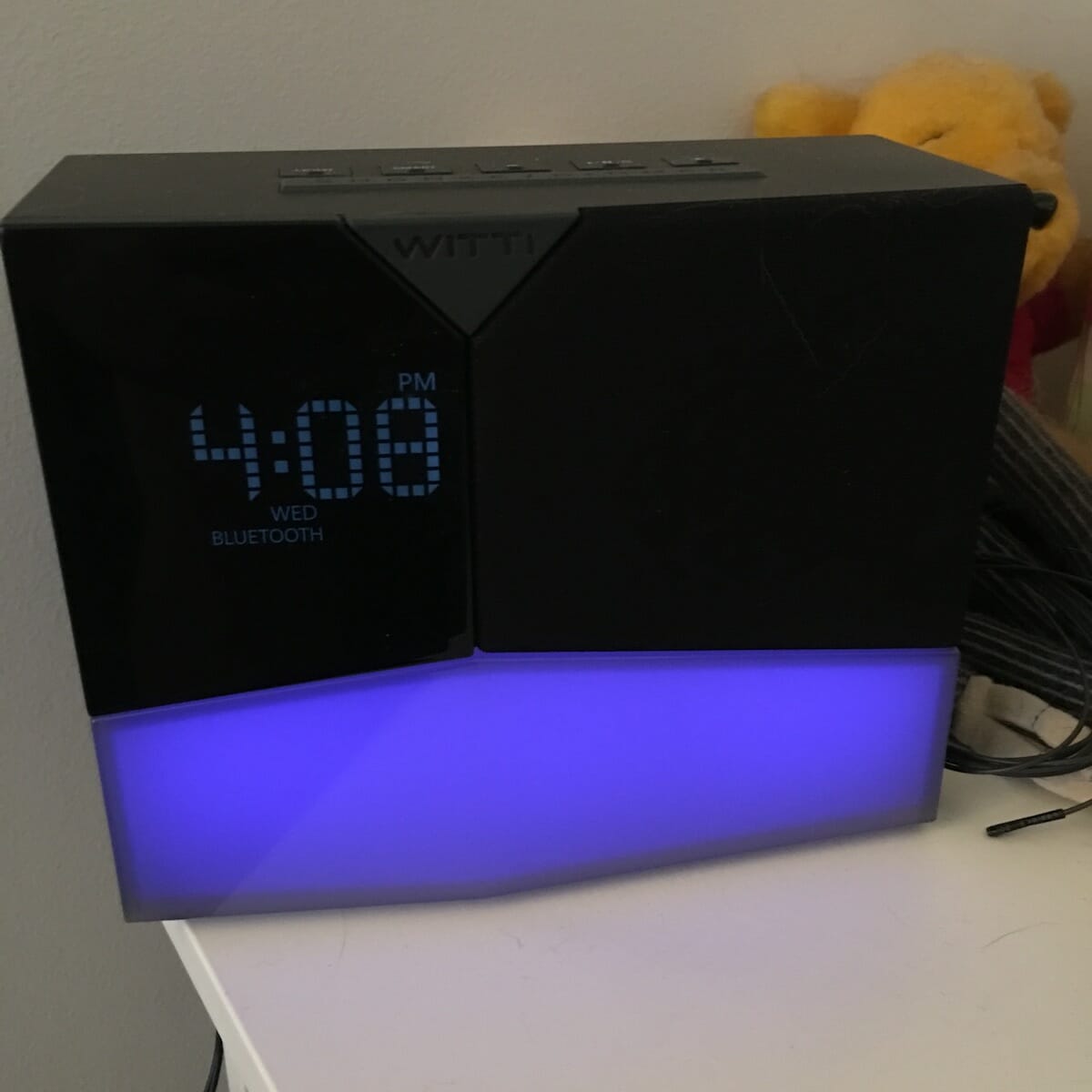 A Bluetooth connection from app to clock keeps the time accurate and provides traffic reports to any address you enter, so you can easily determine if you have time for that snooze bar. The clock can also call you an Uber once it is connected to the app, and will alert you when your ride has arrived. Just don't fall back asleep before it gets there.
The Beddi Glow does need to use the smartphone's location services to get weather and traffic reports and to call for the Uber. Unfortunately, it is with always on or never on with the Apple app, meaning even when you are away from the clock, the phone is still using the location service for the clock.
Programmable buttons on the top of the alarm clock can control the light show or the music. Each button has a single press control, but there are advanced controls for music with longer pushes of the button to control the volume and music skipping.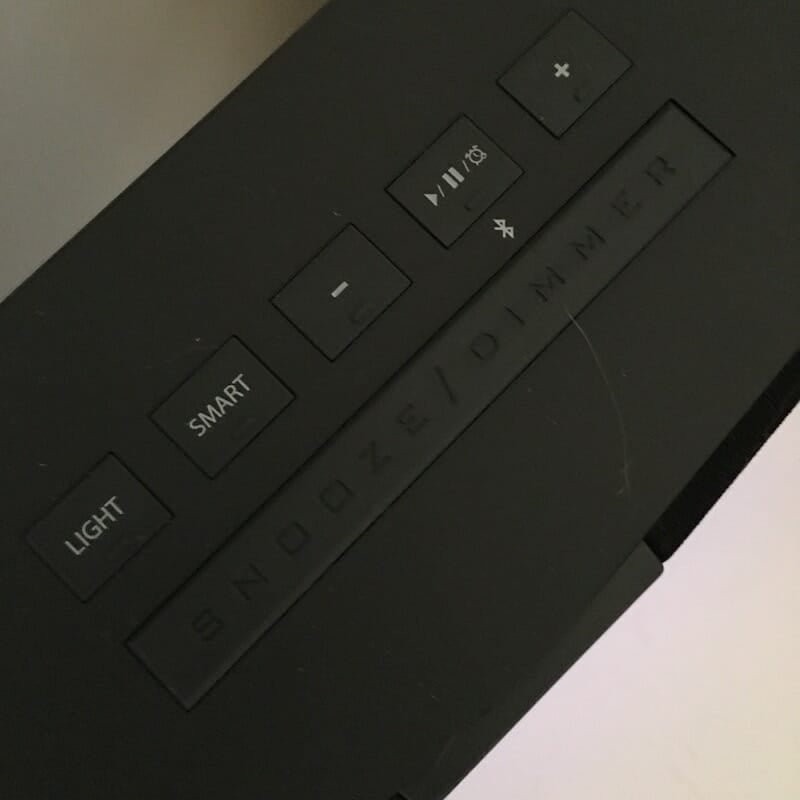 Musical selections come from the Bluetooth connected smartphone and can also use the Spotify app to play whatever songs you would like to hear. There is also an FM tuner built-in if you would rather hear a DJ and commercials. Whatever gets the blood pumping in the morning, I guess.
Wake up to gently increasing light and music and snooze them at any interval you choose. There is also a white noise generator to help you fall asleep, featuring wind, forest, ocean, rain, or fan noises. The light show can also be personalized with a huge selection of colors. If you can't decide, let the mood lighting slowly cycle through the rainbow and calm your mood.
Brightness control helps regulate how much luminescence floods the room. This will likely take some trial and error to find something that is bright enough in the morning to help you wake but not too bright to keep you away at night. A sleep function lets you doze off while the light show is still going on.
There are two USB charging ports, but both are USB 1.0, meaning low speed connections. This is fine for overnight charging of devices and not so great for quick charges while you are napping.
The clock display itself isn't too bright at night to keep you awake and still can be seen easily at 2 a.m. if the Sandman doesn't pay you a quick visit. The clock can also help you find your smartphone with a press of the button if it somehow gets misplaced in your home.
However, you cannot access any clock features unless you are within Bluetooth range of the device. No surprise alarms for anyone who was lucky enough to sleep in after you had to get up.
It took a few days of adjustments, but the Beddi Glow alarm clock is a great way to fall asleep and wake up each day with soothing lights and gentle music. As the mornings get darker, that friendly glow will help make 5:30 a.m. feel a little better, but it is still 5:30 a.m.
MORE BAZAAR DEALS:
The Daily Dot may receive a payment in connection with purchases of products or services featured in this article. Click here to learn more.