Get deep enough into the world of Korean beauty and you eventually start to wonder: what's the absolute best product line out there? While the answer will vary from person to person, going to the top tier will generally mean looking into luxury lines like Sulwhasoo and History of Whoo. Both are made with Korean herbs (also known as hanbang), very pricey, and the kind of thing you might find in the arsenal of one of those rich older women in Korean dramas who can afford to blow thousands of dollars on skincare.
I've played with both the aforementioned lines, and they live up to their pedigrees. Recently I discovered a third company that deserves to stand right alongside them when it comes to luxury K-beauty made from herbal ingredients: SMD Cosmetics. Founded over 20 years ago by psychotherapists Lauren Ing and Amoreena Berg, SMD is the only cosmetic company in Korea to be awarded the Presidential Award for Excellence. Its products are also certified by the Korean FDA and boast 39 proprietary formulations. SMD handle every step of the process of making its products from the research stage to the final product. However, it's not as well known as some of the other herbal K-beauty brands–but it should be.
SMD Cosmetics' approach is different than beauty companies who put out multiple products lines. It has two: Inhyunjin, which is ideal for dry/aging skin but can also be used for normal types, and Saromae, which is for normal and acne-prone skin. Both lines are packed with ingredients to hydrate, brighten, and protect the skin from free radicals. Inhyunjin uses ingredients like my old fave hyaluronic acid, while Saromae relies on power players like niacinamide and squalane to brighten and reduce the appearance of scarring and age spots. Other ingredients you can look out for include yeast extracts, uva ursi/bearberry extract, and mitracarpus scaber extract, all which brighten the skin–and those are just a few of dozens of powerful herbs in every blend.
I never write about skincare without trying it myself, so I spent a few weeks using the SMD Cosmetics Inhyunjin line. I am a dry/aging skin type and was impressed instantly by the effects of the line, especially the glow I had after a few days of am/pm use. Inhyunjin is also a simpler system then some of the Korean lines out there, as the routine consists of a toner, a serum, an eye cream, and a moisturizer. However, these products are so powerful that I did not miss the extra steps I do in my usual routine (like essence and sheet mask). While masks are a lot of fun, using Inhyunjin taught me they're really are an unnecessary step if your primary skincare is providing the amount of hydration you need in the first place.
While Inhyunjin will not be an affordable line for everyone, I have to say it's extraordinary for a dry/aging skin type. If it's affordable for you and you'd like to do four steps instead of ten in your routine, the price tag is well worth it. It's also worth noting that hanbang skincare has a different fragrance than most Korean beauty–think earthy, forest smells–so if that appeals to your sensibilities this would be a good pick for you. SMD Cosmetics fragrance is much gentler than Sulwhasoo's for instance, so that's also worth noting if you prefer less scent in your products.
My SMD Cosmetics picks
SMD Cosmetics' Inhyunjin's toner is the perfect weight for all months of the year, which is a tough thing to find in a toner in my experience. It's denser than a watery toner, but not as thick as a Sulwhasoo toner is. This makes it more flexible than most of the toners in my skincare arsenal, so I find myself going back to it quite a bit. It contains fermented cork tree bark extract, which softens and tones the skin and creates a layer of protection against environmental damage.
Price: $82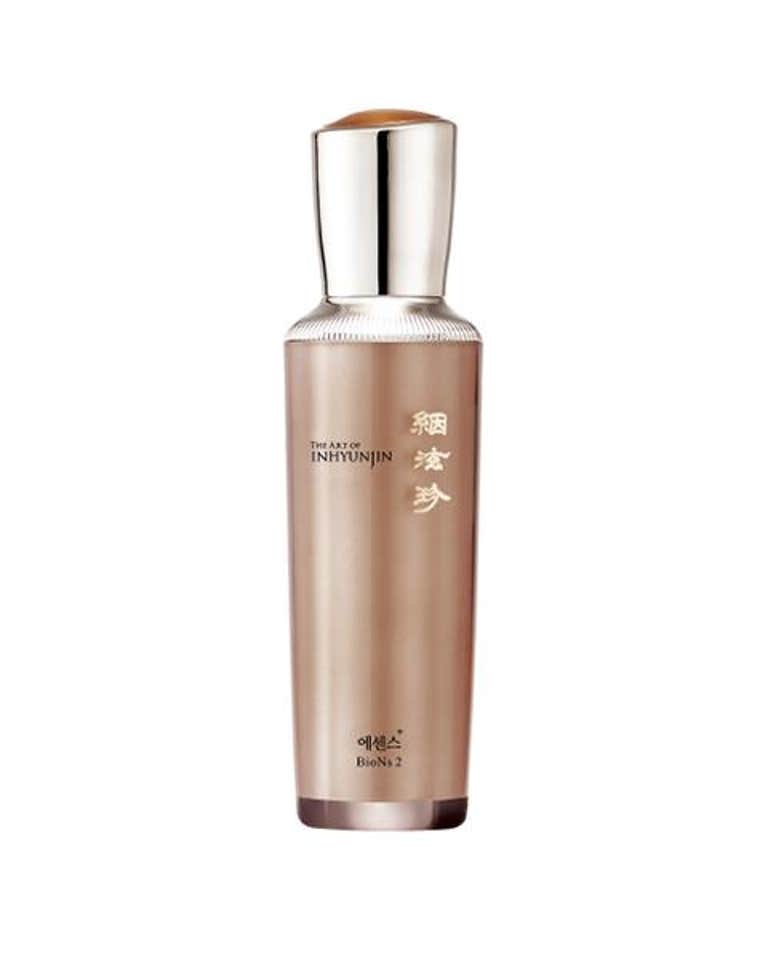 In my feature on serums, I explain that their high concentration of powerful ingredients is what makes them so crucial in a good skincare routine. Inhyunjin's contains hyaluronic acid, squalane, macadamia ternifolia seed oil, olus oil, and Beta-Glucan, which band together to boost the skin's moisture barrier, balance oil production, and smooth and moisturize. It also really shines when it comes to texture, once again nailing that perfect space between too thin and too dense. All of the products in this line also absorb fairly quickly, which is a blessing for just about anyone who has a busy life (so…everyone).
Price: $175

While SMD Cosmetics' Inhyunjin's daily moisturizer is a really nice product, I chose to feature the Intensive Night Repair over it because the results are major the day after I use it. Also, it contains what SMD calls "exclusive fermented Chinese matrimony vine extracts" and all I know is, that sounds amazing and I want it on my face. Now. It also contains the aforementioned squalane and Beta-Glucan, as well as powerful antioxidants meadowfoam seed oil and portulaca oleracea extract. When I use it I feel luxurious and rich, and even though I am neither, I 100% relish the momentary illusion.
Price: $220
Want to learn more about Korean beauty? Check out our guides to doing the 10-step Korean beauty skincare routine, the best sheet masks money can buy, and why Korean sunscreens are vastly superior to American ones. You can also dig through all our Korean beauty coverage right here.
MORE KOREAN BEAUTY DEALS:
The Daily Dot may receive a payment in connection with purchases of products or services featured in this article. Click here to learn more.