Feeding your best furry friend shouldn't be a chore. Scooping out kibble every time feeding time rolls around is so last century. Instead, rely on these automatic pet feeders.
Each of these modern gizmos will feed your cat or dog automatically. Many of these can be set to dispense chow a few times a day, depending on the size of your cat or dog. You know, in case you forget. Don't forget to feed your pets, folks. Luckily, with one of these babies you don't have to. No matter what budget you're working with, one of these should fit your needs.

You can use your phone to do thousands of things these days, so why not add feeding your pets to that list? The PetSafe Smart Feed allows to schedule up to 12 meals a day with its automated system, which pairs with an app and is easy to control from your phone. You can also specify how much food the feeder dispenses and even use the Slow Feed option if your animal has issues with eating too fast. It's also compatible with Alexa-enabled devices, so you can control it with your voice too. Never be roused from the sofa by a frantic hungry pet again! 
Price on Amazon: $159.95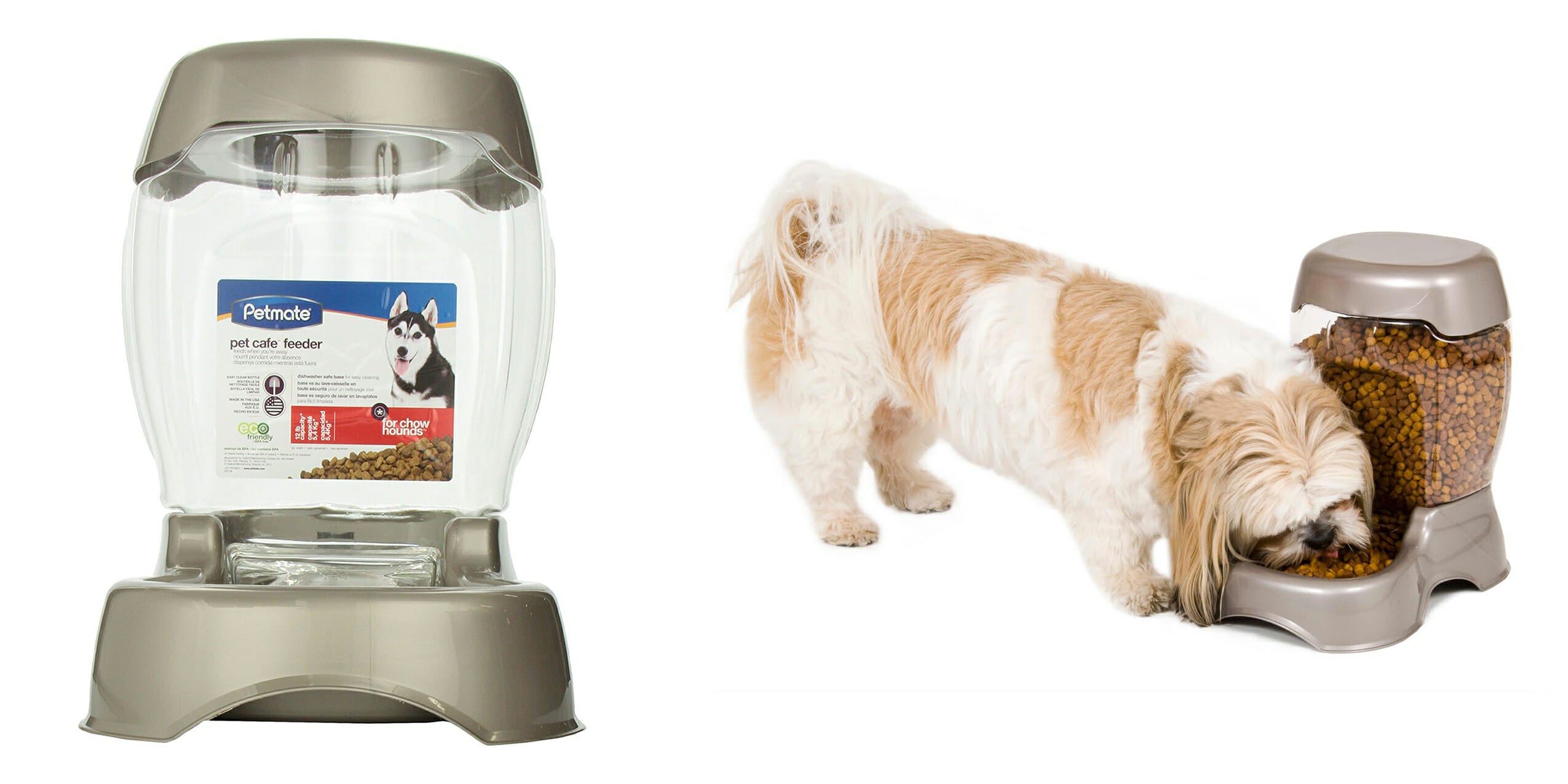 This feeder is as bare-bones as it gets when it comes to automatic feeders. As your pet eats, the dish replenishes. It's as simple as that! It holds up to 12 pounds of food, so you won't have to refill it every day. Plus, the lid, food reservoir, and serving tray clean easily. It may not be fancy, but it'll get the job done if you need to go out of town for a few days.
Price on Amazon: $22
This automatic pet feeder is one of Amazon's best-reviewed models for a reason. Not only can it be programmed to dispense food up to five times a day, but you can even program the portion size in 10-gram increments. Like all the great feeders, you can program your voice in to alert your pets that it's time to chow down. There's even a special built-in lock prevention mechanism to ensure there will always be food in your pet's dish when feeding time comes.
Price on Amazon: $69.99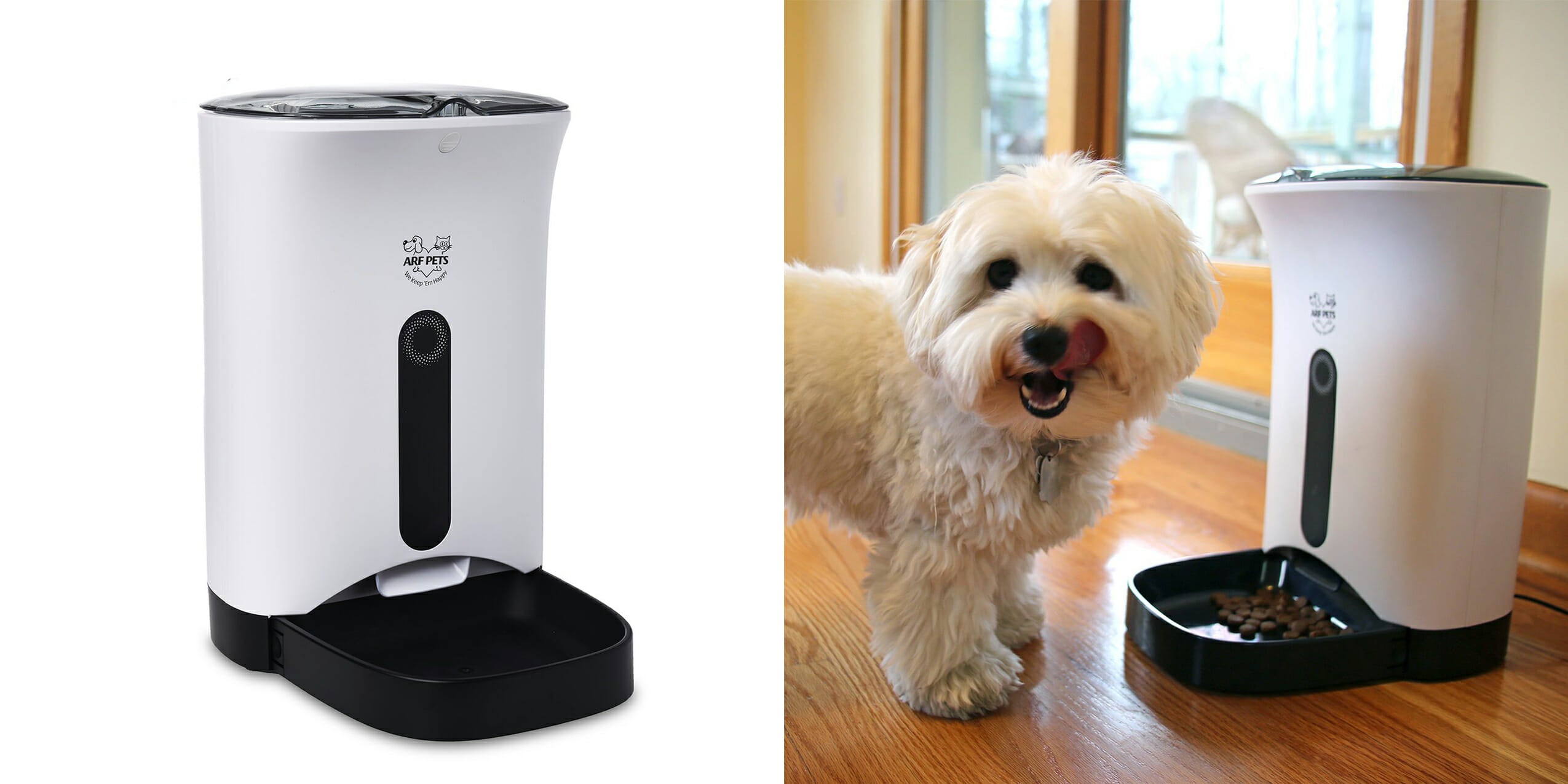 If you're looking for the best selling automatic pet feeder on Amazon, look no further. You can program it to dispense food up to four times a day, with up to 10 portions. It plays a recordable meal call and fills easily thanks to the magnetic lock lid. The blue light-up LCD clock display is easily adjustable too.
Price on Amazon: $79.99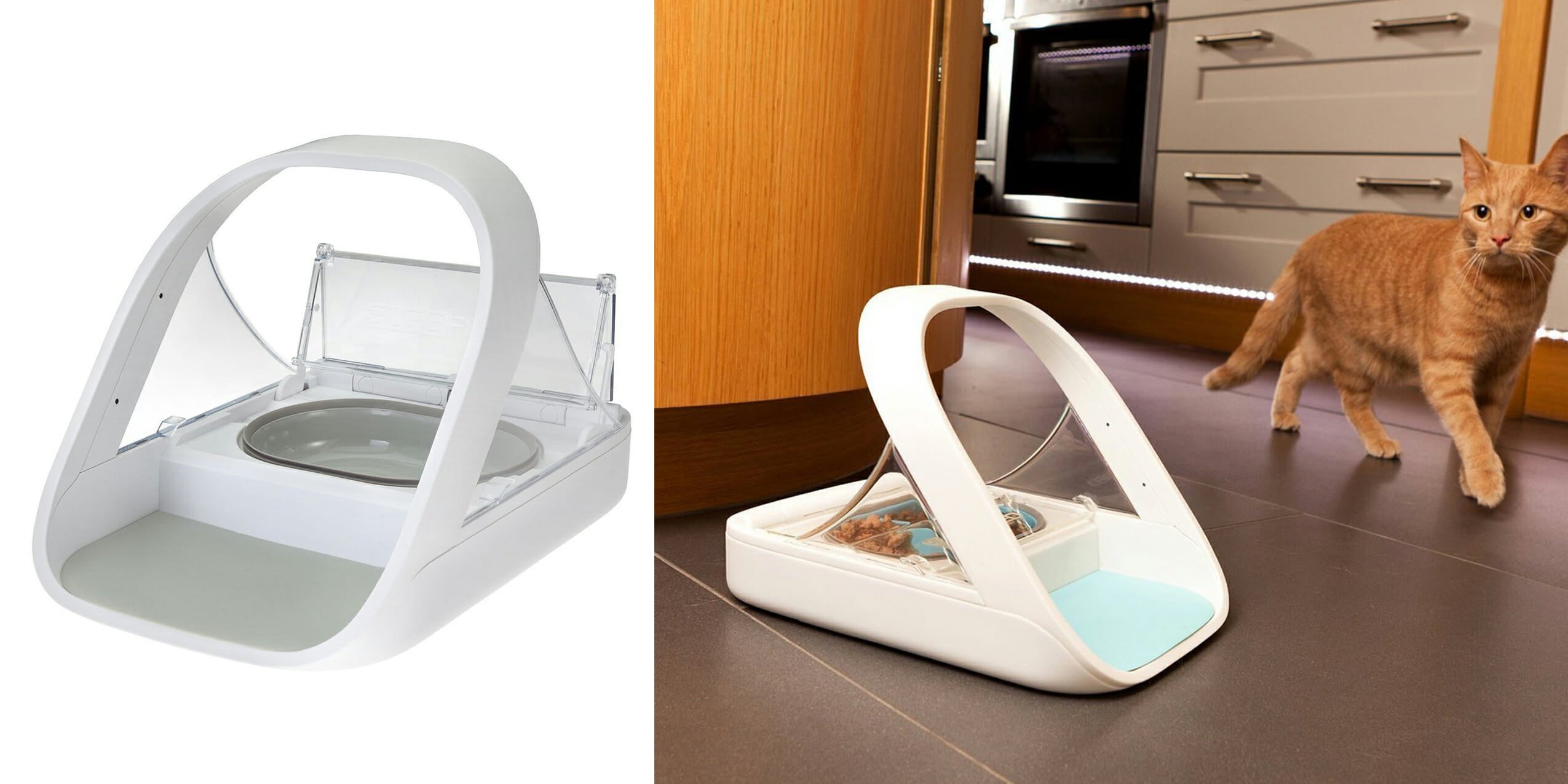 If you have multiple pets, each with special dietary needs, this feeder is for you. It connects with a special microchip collar tag. It uses that data to dispense the right amount of food to the right pet. Works especially well with pets who have prescribed food. Plus, the sealed bowl keeps food fresh and prevents it from being touched by flies.
Price on Amazon: $149.99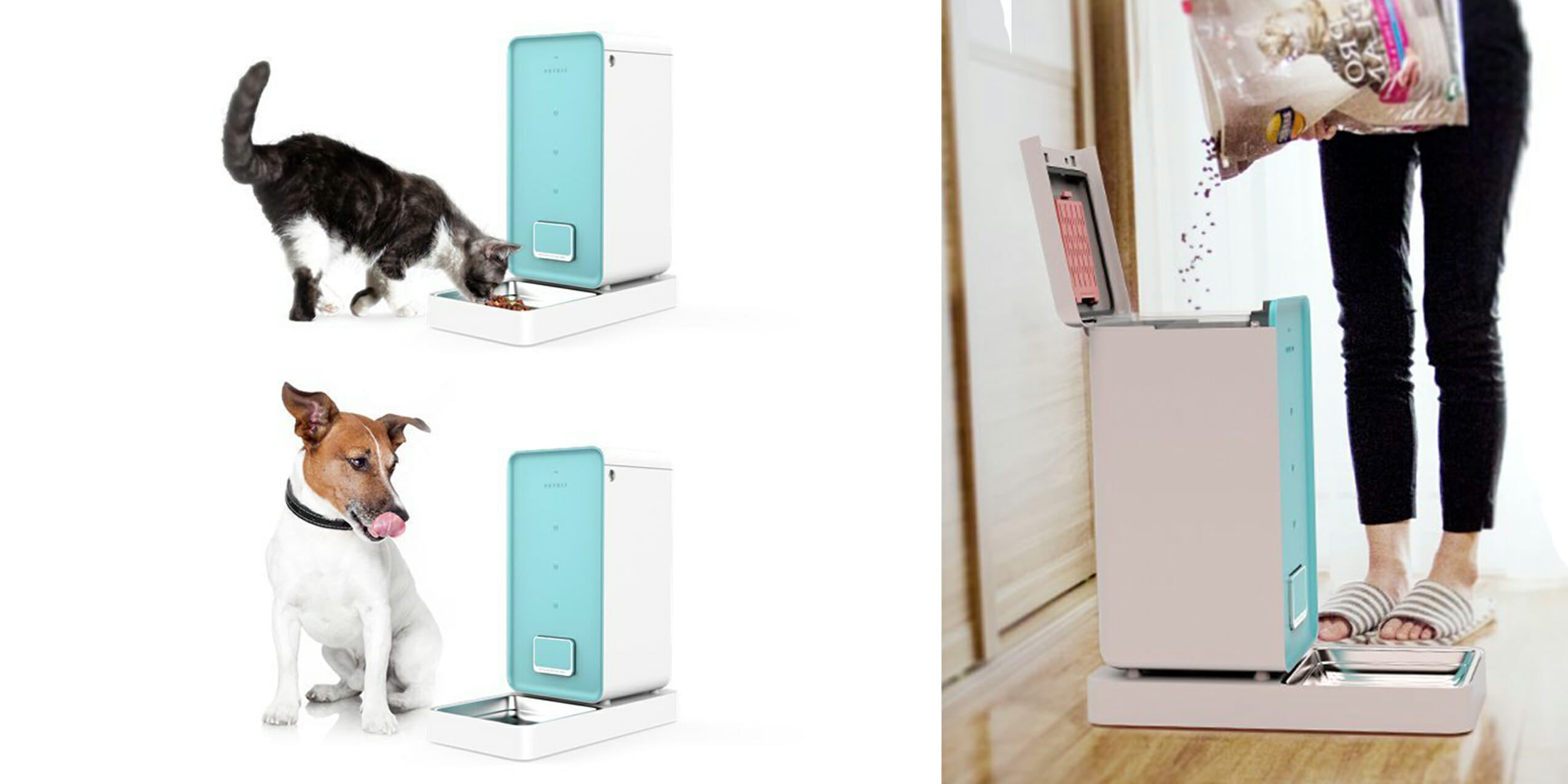 Behold the granddaddy of automatic pet feeders. Not only is this feeder massive, holding up to six pounds of chow, but it's the smartest feeder on the market. The food-grade silicone storage maximizes food freshness, ensuring every meal is as satisfying as the one before. You can program how much food to dispense with the companion app so you can ensure your pet gets what they need. It's built to last, so rest easy if your pet tries to knock it over. Feeding time has never been this simple.
Price on Amazon: $157.99
MORE BAZAAR DEALS:
The Daily Dot may receive a payment in connection with purchases of products or services featured in this article. Click here to learn more.